The 10 Experts Behind Your Smart Website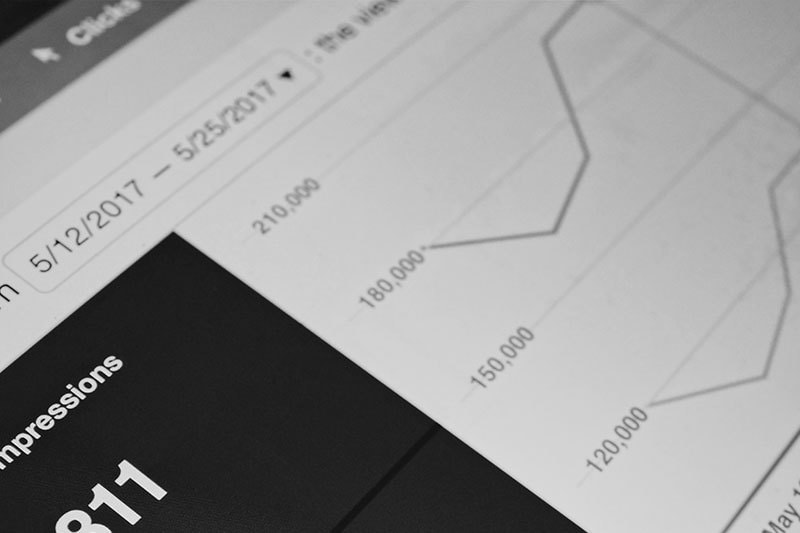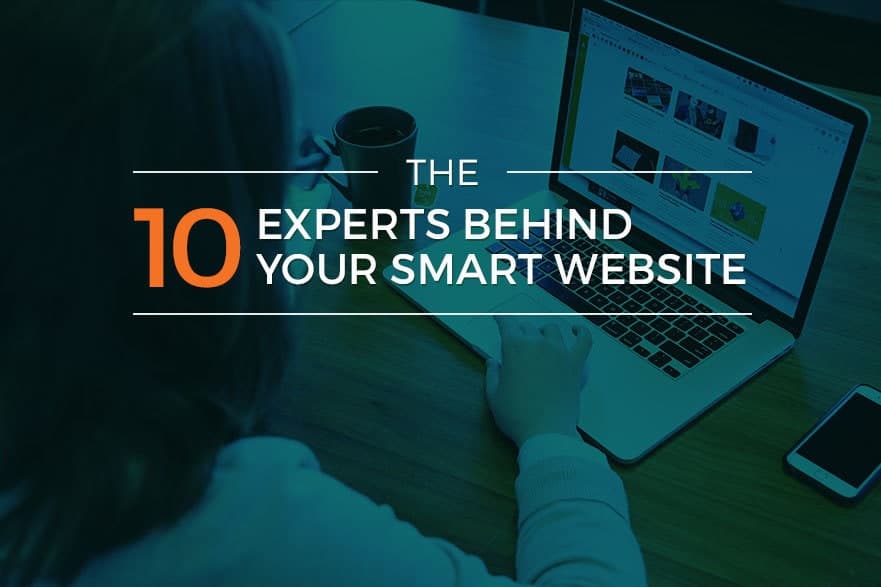 Do you really know what you're getting when you put money down on your new website? It's easy to assume your website is being built by someone in a basement, or maybe somewhere in Asia. (And, depending on who you've trusted with your site, that's not always a crazy assumption.)
But, if you've chosen to work with a trusted web agency, that agency will have a dedicated, qualified team of experts working on it. No basements, no unfamiliar time zones.
But exactly who are those experts, and how are they involved? Here's what that team should look like:
#1 – The Sales Lead
This team member will be the first point of contact you'll encounter before the work begins. The Sales Lead will discuss your needs and wants, and help you understand the process that takes place before and after your website goes live.
The Sales Lead will also organize a proposal and a pitch for you, and will do his or her best to make sure you're getting what you need.
#2 – The Project Manager
Needless to say, the Project Manager is responsible for your project. He or she will be your main point of contact after you sign on the dotted line, and will manage the other team members to ensure the website meets everyone's expectations.
The Project Manager will also help keep your project on time and on budget. Occasionally, with larger agencies, you may not deal with the Project Manager directly, and an Account Manager will act as the mediator between you, the client, and the Project Manager.
#3 – The Graphic Designer
Odds are, you'll have more than one designer working on your website—it's common to have 3 to 5 designers' hands on any project. Your designer will help create a visual theme for your website that matches your brand's visuals.
Your Graphic Designer will help lay out content on your pages, like text, images, and other elements. In some cases, you might work with a designer to create a logo or similar branding piece, if there isn't an existing one.
#4 – The Back-end Developer
There are two main types of web developers—front-end and back-end. Back-end development is more about functional development, like forms and logins. This type of development is less visible for the user, but is typically more demanding.
Not every website needs a Back-end Developer, but most do, even if it's for smaller tasks that have large impacts.
#5 – The Front-end Developer
Front-end development usually involves different languages and focuses more on what the user sees. Usually, Front-end Developers work closely with designers, as they both have similar tasks.
Front-end Developers usually help make your website mobile-friendly, and that your website works in different web browsers.
#6 – The UX Strategist
User Experience, or UX, is about making the digital experience as high-quality, simple, and efficient as possible. Tasked with offering the right number of options, reducing unnecessary clicks, and creating an intuitive experience, your UX Strategist will make your website easier to navigate.
UX Strategists also work on guiding users from one place on the website to another. This usually means establishing trust, providing proof, and convincing users to make a purchase.
#7 – The Copywriter
Sometimes known as a Content Creator, Copywriters are in charge of the text and messaging on your website. Everything on your website, from your Home Page to each Call-To-Action, will be reviewed by the Copywriter. A Copywriter will also check for typos.
Your Copywriter will help you create a voice for your website, and that voice will help persuade users to make a purchase, or learn more about your company.
#8 – The SEO Specialist
Search engine optimization is what gets your website to the front page of Google. Since SEO is a job on its own, an SEO Specialist will help with discovering and placing keywords into your website, making sure your tags, titles, and descriptions are filled out, and checking that each page has the right content on it.
SEO Strategy usually needs time and verification to ensure it's working properly, so it's best to work with an SEO Specialist over a span of months if you're determined to rank for specific keywords.
#9 – The Inbound Marketer
After launching your website, you'll need someone who can drive the right traffic to your new online property. You'll want someone who can get your message in front of the right people. This is where you'll want an Inbound Marketer.
Inbound Marketing focuses on only reaching people who have a good chance of becoming leads. This means no cold-calling or spamming neighbourhoods with flyers. A good content strategy will help build your website into a major part of your business, so keep this in mind as you're launching a new website.
#10 – The Data Analyst
After your website's live, you'll have some data to work with. The catch is knowing what to look for, and how to interpret certain data. An experienced Data Analyst makes sense of your website's traffic so you know what to do next.
Data Analysts can also help you make decisions on social media and digital advertising. Since it's so easy to collect valuable data online, it's key to have a team member who can use that data to your business's advantage.
In conclusion…
Your website team should be a complete team of architects, creatives, strategists, and friendly faces. It's all about building your brand and business online, and a professional web team can do so much more than your nephew can in his basement after school.