The Ultimate Guide On How To Use Content Personalization In Digital Marketing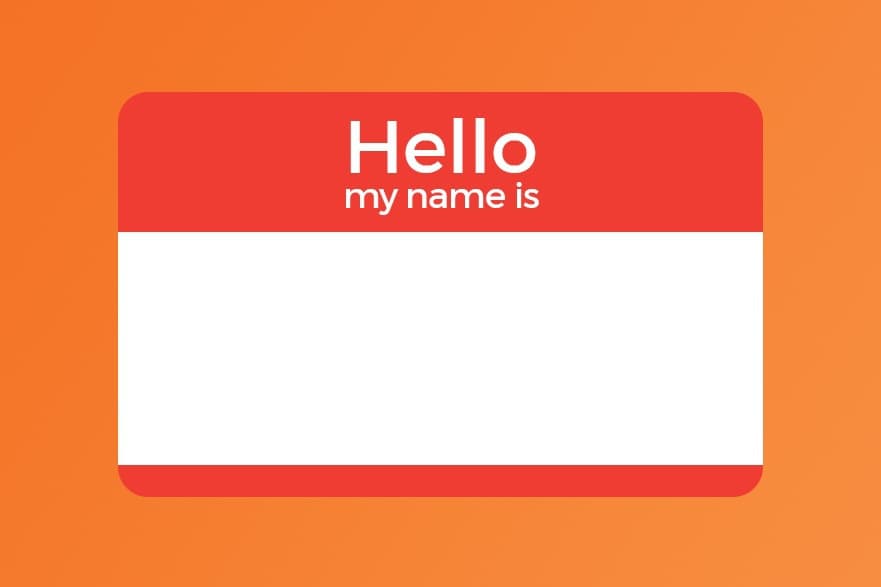 The success or failure of your next digital marketing strategy will depend on the level to which your brand maximizes personalized content marketing. The appetite of customers and visitors for personalized content is growing day by day. As of 2018, a lot of customers demanded personalized content at a rate that has never been witnessed before.
According to Hubspot, 74% of online customers and visitors are unhappy with websites that do not take their interests or unique needs into consideration when displaying promotions or ads. Brands that were able to key into the personalization approach witnessed tremendous growth in their revenue and customer base.
Thankfully, Customer Data Platforms and other digital marketing tools which employ the use of artificial intelligence give businesses the opportunity to collect vital customer information that can be used for personalized content marketing. This makes content personalization
more achievable than ever imagined.
According to Accenture, brands and businesses that failed to get into the personalization train in 2017 lost over 41% of their customers. Also, as a result of failure to leverage personalized content in marketing strategy, a lot of businesses in the US lost over $756 billion. Brands can use content personalization in their webinars, eBooks, emails, website copy,social media posts, and many more.
What is Content Personalization in Digital Marketing?
Content personalization essentially deals with the ability of a brand or an organization to tailor different types of marketing content to suit the unique needs and preferences of their customers based on specific information or personal data that they have about the customer.
Content personalization focuses on displaying content on your website or through various marketing channels in a way that speaks uniquely to the needs and interests of each visitor or customer. A lot of brands still send the same content to all customers and visitors; this is not good marketing practice any more.
Examples of information or personal data that can be used to create personalized content
include;
Age
Gender
Location (city, country, region)
Device (Android phone, tablet, iPhone, Windows, Linux, iPad, Mac, etc.)
Frequency of visitor (Are they first, second, third, or fourth time visitors?)
Referring URL (where your visitors referred from another website?)
Purchase history (Are they returning customers? What item did they purchase before
and at what price?)
Browsing behavior (page views, navigation clicks, etc.)
Keywords (what keywords they use to search for your website?)
So, how can you leverage content personalization in your digital marketing efforts? Here is a guide you can follow.
How Business Outfits can Use Content Personalization In
Digital Marketing
1. Use the Right Personalization Technology
Content personalization cannot be realized without adequate data collection. How will a company that has hundreds of thousands or millions of customers personalize content for each customer? This is where personalization technology such as Customer Data Platforms which uses artificial intelligence, machine learning, and data science, comes in.
With the right customer data platform, business outfits can gather information on the interests, needs, and preferences of their customers. This information or data will further help the organization in delivering one to one personalized content that every user can relate with.
Customer data platforms will do all the heavy lifting; they'll collect and analyze customer data; they'll handle the operational day to day tasks so that marketers can creatively focus on content creation.
Make sure you choose the right personalization technology that will not only collect customer data but also deliver personalized experiences to your customers through the use of behavioural scores, natural language processing, smart segmentation, and machine-learning technology.
2. Email Marketing Segmentation
Email marketing is not dead, as some marketers were made to believe. In fact, it is still one of the most effective ways of delivering personalized content to your customers. Brands can use the information on the behavior of users on their website to send personalized messages to them. Brands should know when their customers engage more with their emails, and the type of device customers use to access content more.
With all this knowledge, email campaigns can be a useful tool in delivering personalized content. You can also segment and target customers based on their weather situation. If part of the customers on your email list is in the summertime, you can segment them and target them with email content like Best summer dress styles This would convert better because you
have information on their unique weather situation.
3. Location Targeting
Have you considered delivering content to your audience based on their location? This looks like a great way to personalize marketing content. Timberland was able to increase the number of visitors to its online store by 25% through the use of location targeting campaigns.
All you need is information about the location from which your visitors are accessing your website or landing page, and then you deliver content based on that information. One example of using location targeting to create personalized experiences is redirecting customers or visitors to country-specific stores.
Think about all the confidence, satisfaction, and trust that visitors to your website will have in your brand when they read content in their local languages on your website or landing page. When it comes to location targeting, Nordstrom employs a dynamic approach. Once they identify the location of visitors on their website, they show them items of prices in the local currency of their visitors. With this approach, their website visitors do not need to worry about looking for information on exchange rates.
4. Recommend Personalized Incentives
Based on data received from your personalization technology, you can create irresistible personalized incentives or discounts for each user based on their buying behavior, shopping history, and other previous engagement data. Some of your customers may favor free shipping, while some may simply want discounts or buy one item and get one free. It all depends on the type of information you have about them. Similar sites like Online Writers Rating can help identify what other brands are doing that you can adopt.
5. Personalized Product Recommendations
Recommending products to your customers based on their buying behavior and buying history goes a long way to tell them how much you know about them and their unique needs. You can tailor your website or email messages in a way that shows each customer the products that are of interest to them. If a particular customer always buys different types of
lingerie from your store, it will make sense when you show them other varieties when they receive an email from your brand or when they visit your website.
Benefits of Content Personalization in Digital Marketing
Targets specific customers on 1 to 1 basis
It increases customer engagement
It generates higher conversions for your business
Better ROI for your brand
Improves customer experience
Makes your brand consistent across all digital marketing channels
You'll have a rich database of the personal information of each customer.
Final Thoughts
Sending mass messages or content which has no benefit to individual users on your website is gradually becoming a less than ideal digital marketing practice.
According to HuffPost, 51% of consumers by 2020 expect business outfits and brands to anticipate their unique needs and send them relevant content that articulates their interests. The online business world is gradually embracing personalized marketing. As a result, brands and online business platforms need to start leveraging this approach in order to get
the maximum benefits from their digital marketing efforts and increase customer loyalty for their brand.
About the Author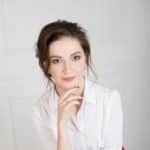 Tiffany Porter has been working as a Chief Writer at Online Writers Rating reviewing variety of writing
services websites. She is a professional writing expert on such topics as digital marketing, blogging,
design. She also likes traveling and speaks German and French.