Google Search Personalization – 3 Content Marketing Strategies You Need to Adopt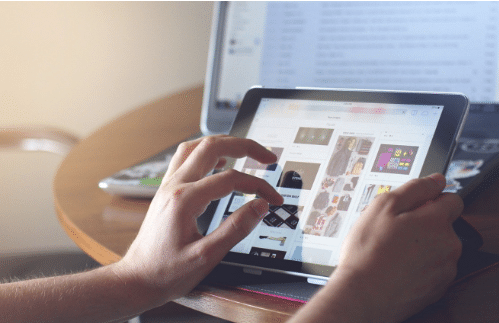 Google search personalization is having a great impact on the search results and SEO all around the world. It's the need of the hour to learn how to embrace it and tweak your content marketing strategies accordingly.
Google first introduced personalized results in 2005, and started rolling it out for all the internet users in 2009.
Ever since then, Google displays search results that are personalized for the searcher. It does so by analyzing the available data regarding the searcher like:
Country
Browsing history
Previous searches
Much more
A classic example for this is, if you search for "football" from US, you are likely be returned with NFL related results. If you do the same in UK you will be presented with soccer and English Premier League.
You may have noticed that if you've been to a website many times, the chances of you stumbling across the same website in Google search will be more.
Because, Google predicts that you'll most-likely click on it.
The rise of personalized experiences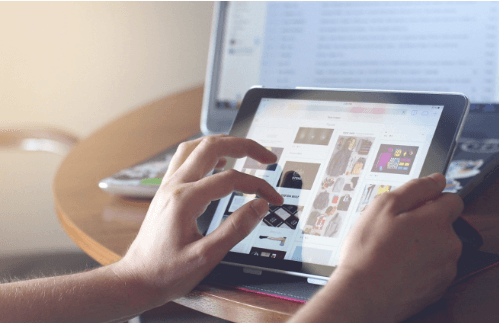 In marketing, and especially in Digital Marketing, every successful company knows the importance of offering personalized experiences to its consumers.
It's not only Google. The companies like Amazon, Target, and well-known Facebook know the importance of offering personalized experiences to their consumers to make the platforms addictive and to make them prefer for life.
Heck, even apps like Spotify have adopted the same when it comes to music experience.
Almost every tech company leveraging AI and machine learning is effective at employing personalized experiences in their ecosystem.
The success of personalization can be attributed to one human nature – we want to be the center of everything.
In fact, according to a new Epsilon research, 80% of consumers are more likely to make a purchase when brands offer personalized experiences.
What Google personalization means for SEO?
Google has also adopted the same.
What it means to SEOs and content marketers? Do you need to pivot? Or need to tweak your marketing strategies?
Let us learn.
Brand Loyalty
With Google personalized results in place, it is very important for you to focus on boosting your brand reach, awareness and eventually loyalty. When people prefer you over other brands, they visit your website often, they prefer you over other websites on SERPs and this in turn boosts your rankings.
You need to adopt the marketing strategies that make your customers prefer you for life.
Here are some of the key areas you need to focus on:
Provide value – Because the fundamental principle of marketing revolves around value creation.
Be authentic – People like to do business and prefer people who are authentic. One way to showcase authenticity is by storytelling.
Showcase transparency – People like to befriend with whom they know more about.
Be human – Because humans connect with other humans deeply. Unless you have a person or some people attached to your brand image, you can't expect brand loyalty from the audience.
Be responsive – It shows that you value your audience. Even little things like responding to blog comments, doing Facebook Lives, webinars, matter a lot.
Focus on searcher task accomplishment
When writing any blog post, you need to have a clear idea about whom you are serving. In most of the cases, you need to target the long tail keywords if you want a more focused intent.
Crafting content for user intent goes a long way.
You need to help the searchers accomplish their tasks after they visit your post. You need to have deeper understanding of what people are exactly looking for when it comes to a specific topic.
You need to include answers to all the possible questions that may arise in their mind when they are searching a for a specific keyword in Google.
You need to make use of tools like AnswerThePublic for this.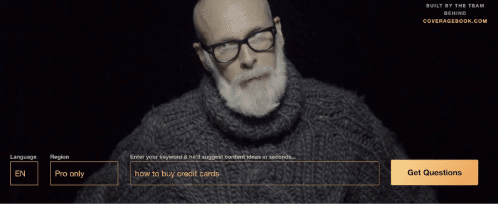 Include the keywords and questions that users may have asked before coming to your blog post.
Google in its pursuit of delivering the most relevant and personalized results to the users, makes use of all the resources it has – the personal data of the users it has.
Google can determine whether your content helped searchers accomplish their tasks or not by analyzing their interaction with your website and also whether they headed back again to the search results showing dissatisfaction.
If your content did a great job of helping searchers accomplish their tasks, the chances of Google displaying your website results in future for them is more.
Because, it makes sense for Google to assume that your website content is suitable for that searcher's profile.
Omnichannel promotion
When it comes to acing Google personalized results, omnichannel marketing is the best.
Don't rely on any single traffic source as the digital landscape is evolving rapidly.
Omnichannel approach, means you need to market your brand on every possible platform and drive traffic. That's hard isn't it?
Well, you need to adopt content repurposing for this. You need to learn repurposing your blog content as YouTube videos, podcasts, Quora answers, social media posts, snackable videos, etc.
Getting traffic from different channels matters a lot towards Google personalization metrics. Because, Google can now easily track which website your audience are browsing and present them the websites that they've previously visited in SERPs – thanks to their Chrome and Google Analytics.
Added to that, getting good referral traffic also has huge SEO benefits.
Here's a case study by Razvan at CognitiveSEO where they got 20k visitors from Reddit that led to improved SEO rankings for some keywords.
Wrapping up
With Google personalized results, most of the SEO strategies will remain relevant. Because, according to Google it uses a very little personalization in it's search engine.
As always, it's always advised to leverage the power of anticipation to stay ahead of content competition and tweaking your strategies to stay relevant.
Hope you liked this article on Google personalized results and SEO.
Akshay Hallur is the founder of BloggingX. He helps aspiring bloggers and businesses to leverage the power of content marketing to spread their brand message.