5 Reasons Why You Don't Need A Website Redesign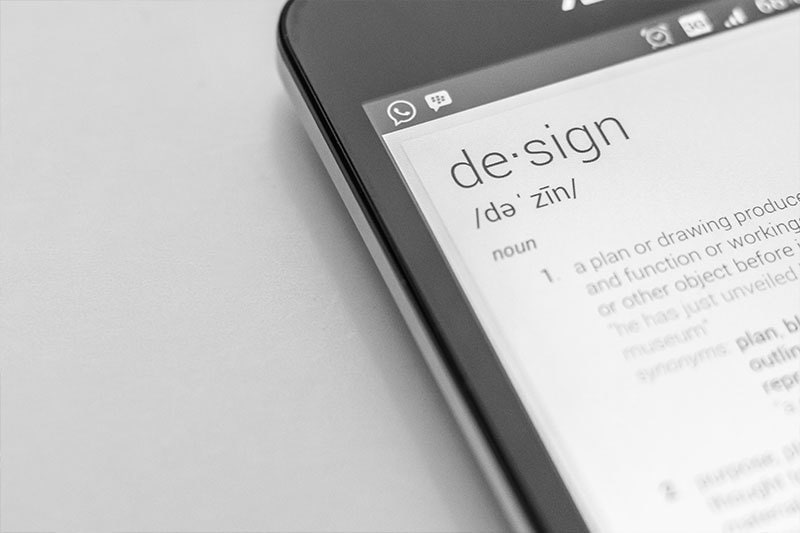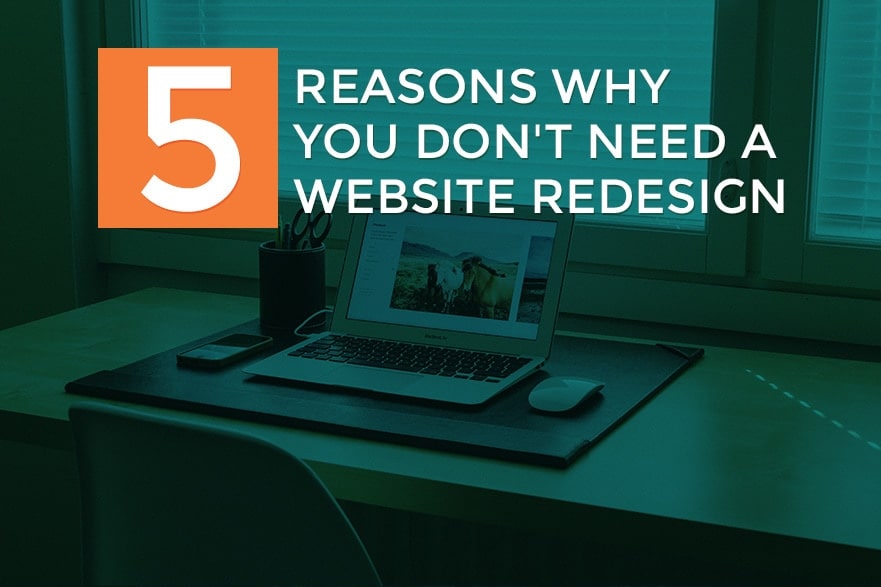 Yes, you read that right—we're going to talk you out of overhauling your website. The reality is that the web design industry is young and flawed. It's quickly growing and changing into something a lot more practical.
"Well, it's been a few years since we overhauled our website. I guess we need to get this over with."
This is exactly what's hurting the web design industry—and every other industry that uses a website. Business owners spend tons of money on an asset, but then do nothing to keep it alive. Then, business owners stop seeing the value of a website, because it gets costly, or the website doesn't produce expected results.
Imagine buying a new car, and you drive it around. You choose to forego regular maintenance and basic service to the vehicle. Then, after a few years, your new car stops working completely, so you decide to buy another new car.
If this sounds ridiculous, that's because it is. So why is this exactly how everyone does it?
Here's how to make sure you're not throwing thousands of dollars away every few years on a new website:
#1 – Build It On WordPress
This is such a simple step, and it should really be mandatory. More than 25% of all websites now run off of WordPress, and it's made building, designing, and managing websites so clear and straightforward that anyone who can set up an email account has the exact skills needed to do it.
Even for those with little to no technical skills, WordPress is easy to update and allows for simple changes like editing text or swapping out images on a whim.
That being said, a short disclaimer is necessary—before you begin making changes to your website, it can't hurt to brush up on web design best practices. There's a really good chance that more people will see your website than your brochures or business cards, so you should have something fairly polished to represent your brand and business.
#2 – Stop Assuming Things About Your Audience
We're very familiar with a certain trend where a business owner comes to us, asks for a new website, and then gives us a laundry list of the exact details needed for it to be complete. Everything from exact images, to exact functions, and so on.
Normally, this is fine. We love it when clients have a vision, and we encourage all business owners to be involved in the process. However, if you're not a fan of failing, base your redesign on data, not guesses.
There are more tools than you can count that will help track your digital audience. Yes, it's true that you need to start somewhere, and that your first draft of your website will be built on assumptions, but it shouldn't stop there.
Your in-store audience and your web audience will have different goals, shopping habits, and lifestyles. Don't automatically assume that the elderly woman who visits your store twice per week will be the same person browsing your website.
#3 – Start With The Essentials—Nothing Else
It's not unusual to want your website to be packed with details and options. You want it to be a digital archive of your business. And, of course, you want people to find those details, so you put every webpage into the navigation menu.
And after that, the second someone lands on your site, they're bombarded with places to click. Having too many options can scare a huge part of your traffic away.
Even then, the extensive amounts of information, photos, or links could have no positive impact on your prospects. You might only need one or two specific pages before you start making sales or capturing leads.
When you're thinking about your new website, think about the bare minimum it would take for you to start generating leads. Not only will this speed up your launch, it'll likely save you a bunch of money.
#4 – Once The Website Launches, Start Thinking About What Comes Next
Great, so after all that work, your website is up and running. At this point, you have a couple options:
Option 1) Just leave it. The website's done, right?
Option 2) Keep building and refining until it improves enough to become a cornerstone of your business.
So obviously, the right answer is Option 2. It might seem obvious when it's presented this way, but most people choose Option 1 and wait for years until their website is no longer functional. This is the most expensive and least effective option for any business.
Spend time with your website. Get comfortable with using it. That way, you can figure out how to use it to grow your business. Sure, it'll take time, but the results will be worth it.
#5 – Great, Keep Improving.
So you've made some early improvements to your website after launch. This may have happened over a span of a few weeks, or a month. Then, you probably stopped because you didn't feel like it made a difference.
Don't get discouraged if you don't see instant results—these tests and improvements might be easy to do, but could only start impacting results weeks or months down the road. Keep working to improve your website, and you'll see changes. These changes will guide your next steps.
Just keep in mind that the first version of your website is a draft. Better yet, think of it as a business on its own. It needs you to develop and change it for it to grow and produce results. The more you work on it, the better those results will be.