What's The Cost of Web Design in Winnipeg?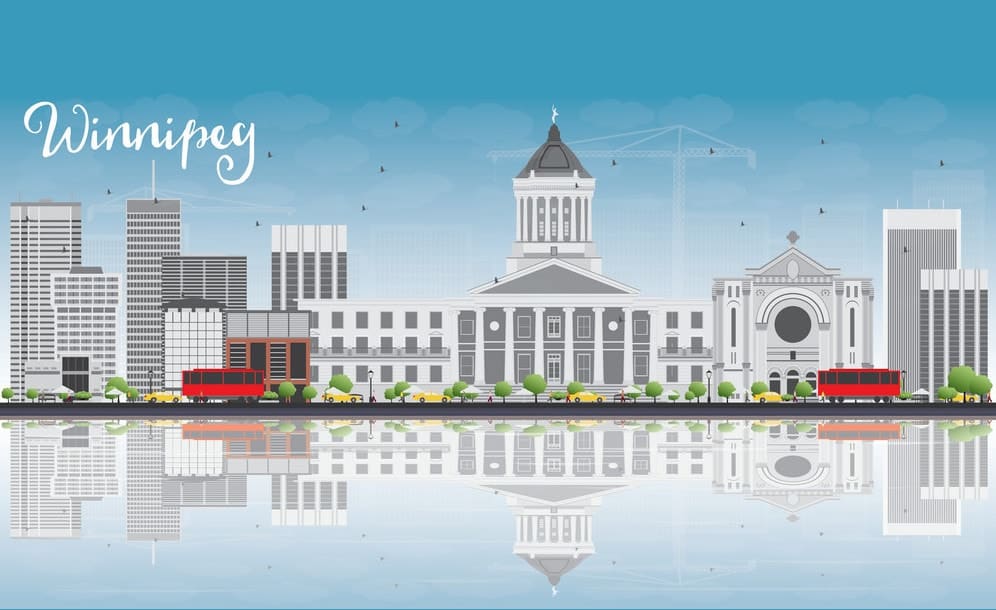 Do you want to build a brand new website for your business? Perhaps you want to redesign an existing one? Whatever the case, you can benefit from hiring a professional web design agency to create a beautiful-looking website that not only attracts customers and keeps them on your pages longer, but also boosts your conversion rates. There's a lot that goes into building a website – search engine optimization (SEO), creating quality content, designing logos, social media promotion, and much more. You can save yourself a lot of time by hiring someone who is skilled in web design.
But you may be wondering, "What is the cost of web design?" There are many factors that influence web design costs including what's in your web design package, the number of pages you want on your website, custom features you may want to include, and content creation.
COST OF WEB DESIGN IN WINNIPEG
The cost of web design varies by company and what you'll need for your website. Many Winnipeg web design companies urge potential clients to get a free quote to determine possible pricing based on customer preferences. The cost of web design in Winnipeg may range from as low as $2,500 to as high as $50,000 or more depending on features, functionality and volume of content.
Other factors to consider such as where your customers are, and how much marketing and advertising your site needs to do, or how competitive your keywords are for SEO can all play a part in the price of a website in Winnipeg and beyond.
WHAT'S INCLUDED IN A WEB DESIGN PACKAGE?
There are many elements you may want a design agency to add on to your website and they include:
Web Design – logos, themes, domains, hosting, mobile-friendly design, web apps
SEO – keyword research, internal and external linking, submission to search engines, meta tags, meta-descriptions, title tags
Content Creation – blog, web pages
Online Store – e-commerce store, shopping cart
Visual Content – photos, infographics, videos
Marketing – social media marketing, email marketing
Support – 24 hours phone and email support
Maintenance – monthly maintenance, content updates, revisions
Consultations and Training – one or more hours
Pricing will depend on many of these elements. A basic, small web design with no content or customization included will cost a lot less than a complex, large web design with everything included from SEO to content marketing.
NUMBER OF PAGES
How many pages will your website have? A website that requires 10 pages will cost less than one that needs 20+ pages. Sometimes a web design company may have a base price for a certain number of pages. Some web design companies. They also may charge an additional fee to add extra pages to your website.
Furthermore, bandwidth also plays a key role in the amount of content you'll have on your website. You'll pay more for a website that is able to hold more content.
CUSTOMIZATION
Consultations and training are important when it comes to website customization. Your web design agency will make the necessary changes you desire. Extra fees may apply, however. But to fully achieve the design you're going for, the extra cost will be well worth it. Making the changes yourself can make the situation much worse and could cause you unnecessary headache. So while revisions and changes may cost more, it will benefit you in the long run.
CONTENT
Creating content for your website can be time-consuming and even frustrating. Hiring a Winnipeg web design agency can save you time that you could be spending on growing your business. However, content creation won't come cheap. It takes a skilled, knowledgeable individual to create content that helps a website rank in the search engines and write high-converting copy. The more content you want on your website, the higher the cost.
Are you looking for a web design agency in Winnipeg? Give us a chance. At Hello Digital Marketing, we will help you design, build, and grow your website and business every step of the way. Contact us today to learn more about our web design services.