What do Content Managers do? – Daily Routine, Important Tools and Useful Advice

The rise of digital media and the development of web-based services and platforms have created numerous professional career opportunities. One of the most popular and approachable callings is content management.
In short, content managers are in charge of creating content for their client's blog, social media platforms or the website itself. They sometimes work as team leaders and have several writers and designers under their command. However, most of the times they are in charge of their own content creation and management which can prove stressful for industry newcomers.
That said, let's take a sneak peek at the life of a content manager to gleam what it is that they really do. We will also cover several important tools and advice which can help you get underway with the development of your own content management aspirations should you choose to do so.
Content managers are creatives

Before we get into it, it's important to understand what content management actually means. Managing content is only one of the many responsibilities under a content manager's belt. Chris Mercer from Citatior shares: "Using free tools such as Grammar and ProWritingAid is a great way to check your content before publishing it. However, content is extremely important which is why I tend to ask for help from real people through platforms such as FlashEssay or Frelancer."
They are essentially responsible for every piece of content, media, text or visual element on their client's preferred platform. This platform can sometimes be a social media page. At other times, a content manager might be in charge of developing webinar content or writing a copy for privacy policies on their clients' sites.
In other words, content managers are creatives just like graphic designers or writers. They are not only required to ideate about new content but also lead others and delegate work based on personal assessment, allocated projects and set deadlines.
A typical daily routine

Now that we have a better understanding of content management mindset, let's dive into the typical daily routine. As with most job descriptions, there are certain fixed tasks each content manager is required to do. Besides those, there is really no limit to the number of variations and small tasks each manager can partake in.
---
Morning hours

A content manager's day typically starts with the review of published content performance. Using specialized tools to measure performance and see whether or not previously published content did well is essential. Content managers use this as a starting point for the future content strategies as the performers are likely to bring in even more views and conversions.
Similarly, the content that underperformed goes under analysis to see whether or not something can be salvaged for the future. Once the analysis is done, a content manager usually answers his or her email, team member feedback or their boss's requests. In short, the mornings usually focus on planning for the rest of the day.
Mid-day hours

The bulk of a content manager's daily routine consists of creating new content for future publishing. The topics, format, and deadlines depend on the client's needs. Content managers also tend to publishing automation if they are too busy with content creation. This means that they often spend some time planning a content publishing calendar for social media and blogs they work with.
This allows them a degree of freedom in choosing their daily tasks. Content managers also spend their days fixing previously published content, searching for SEO mistakes, trying to predict keyword trends in their industry, etc. Anything that revolves around finding ways to rank higher and bring in more views is deserved of the content manager's daily routine.
Late hours
The truth of the matter is that content managers often bring work home with them. If inspiration strikes, a manager might take work home and write for a few more hours if they didn't manage to do so in the office.
Late hours are also spent in bookmarking important items for the next morning, publishing new content and answering any mail or messages that came by in the meantime. A content manager's routine is fairly predictable meaning that there are no surprises that can suddenly spur up and add additional work hours to an already busy day.
Of course, there is always the possibility of an anxious client asking for urgent work to be done but this is a constant in every digital career choice. Content management has a plethora of useful tools that can make the entire work process much easier to handle – which is what we will look at momentarily.
---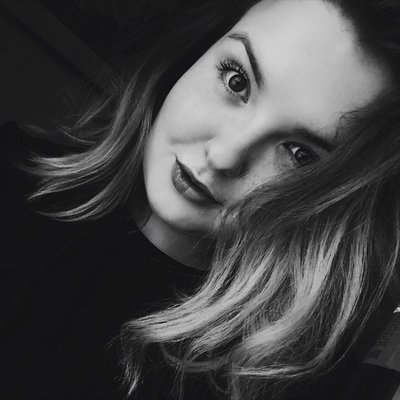 Author: Jessica Fender
Jessica Fender is a marketing consultant, blogger, and professional writer. She is focused on creating innovative and customer-friendly strategies for business growth. Featured on Freelancer.com and Addicted2Success. You can follow Jessica on Twitter @fender_jess.