Website Design Elements That Age Well and Guarantee Conversion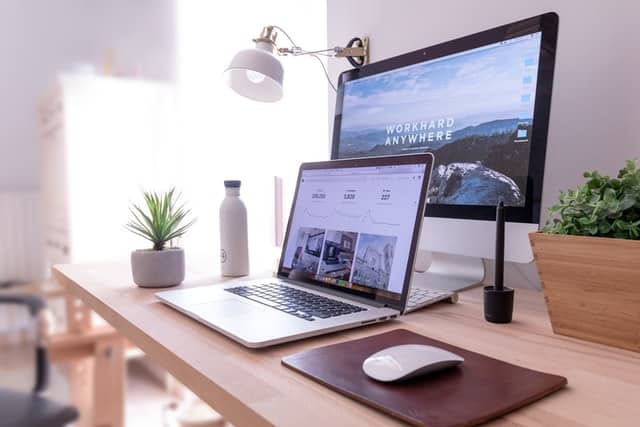 Because design trends come and go so quickly, it is often difficult for business owners to keep up with the latest trends or stick with a particular design that can guarantee superior numbers and conversion rates.
Gone are the days where websites had busy and messy page layouts and Flash-enabled sites ruled the digital world. Fortunately, we're moving towards trends that have a lasting impact and can do wonders to your business, despite the ever-changing and growing digital age. However, some website design elements have been around for years and still guarantee excellent results.
Fortunately, when you partner up with an experienced website design company in Winnipeg, they can help you create an impactful and effective website that flawlessly combines old and new website design elements for successful results.
If you're wondering what website design elements have survived the test of time, keep reading. Here are some time-tested web design elements you can consider incorporating into your own site.
Simple website design layouts
One of the most effective website design elements that always proves to be successful is simple layouts. Looking back, early websites needed to be simple; otherwise, it will take so much time to load, given that the internet capacity wasn't at its fastest then. Although simplicity was a necessity at first, it's good to know that it has survived for many years.
Even if modern technology boasts of fancy and content-rich websites, many still consider having simple website design layouts to have a more welcoming feel and better user experience, encouraging potential customers to convert.
Incorporates white space
You want to integrate white space into your website because it makes all the content in your website clearer and more straightforward, reducing clutter and irrelevant elements and content.
For example, look at Google. Google has a ton of white space on their home page and only includes their logo, a search bar, and nothing else too eye-catching. This makes their website more straightforward, easy to navigate and use, and incredibly simple.
Visual hierarchy and size
When building a website, it's crucial to think about your goals. Once you have your goals down, connect them to your website and think about what you'd like people to see and interact with. With that, rank the most critical elements and incorporate visual hierarchy to draw customers' attention.
Besides visual hierarchy, another essential design concept that you should remember is the sizing of your elements, and it's quite simple to understand. The bigger the picture or visual representation, the more attention it gets, so make sure to incorporate your goals when you're fixing your site's layout.
This concept may be quite tricky for some people; this is why it's recommended that you work with an experienced website design company in Winnipeg, such as Hello Digital Marketing, so that the right concepts and techniques are used to build your site.
Hick's Law
When you present someone with a bunch of choices and decisions to make, the longer it will take for them to act. To avoid this, you need to remember Hick's Law. Hick's Law was first proposed in 1952 and is still applicable in web design today.
Just because you provide various products and services, it doesn't mean that you should overwhelm your customers. You can prevent this by presenting a single, clear choice that will make customers move forward to the next step. From there, you can keep narrowing down the search to specific options, leading them to where your customers need to go.
Conclusion
Now that you know some of the most important web design elements that can still guarantee conversion, even if the concept has been around for years, it's time for you to take action. Keep these website design elements in mind and work with a reputable website design company; you'll reach your business goals and increase your conversion rate in no time!
Having a well-designed and effective website is so important, especially now that the digital marketplace is extremely saturated. With us here at Hello Digital Marketing, a digital agency and Winnipeg web design company, we can create creative digital solutions that will help your business flourish in the digital marketplace. Learn more about our services today!