Spring into Social with Niche Networks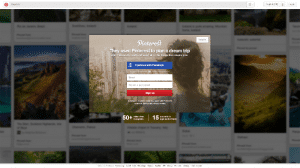 The sun's been shining, we're energized by an exciting week, so let's dive right in. This week, we're talking about a selection of social networks that are less general than the big three – but no less important to consider as part of a social marketing strategy.
Keep in mind, this post is full of examples, that we've cherry-picked either because they've been making waves recently, or because they've provided value to us in the past. There are hundreds, if not thousands of social networks on the internet – many catering to highly specific needs – far more than we could ever hope to mention. So we'll stick with our examples, and invite your feedback and additional perspective on the networks that have worked for you as well.
Where's the value in niche networks?
Most of the advice you'll find regarding social networking – and especially social marketing – relates to finding people who would be a natural fit as your clients. When networks have a large enough audience, and tools to segment that audience into appropriate groups, it's easier to do this – but not everyone with highly specialized interests spends time on the bigger networks.
If you're a designer, for example, you may frequent Dribbble or Behance way more often than you look for design advice on Twitter. If you're researching ideas for a custom home, or work in the construction industry, then a network like Houzz might fit the bill – or a more news-focused site like Architizer may have just the inspiration you're looking for.
The same can be said for people of most professions, or interests; once you find a place that feels like home, you're going to gravitate there.
Niche networks tend to require a little more finesse to market in, even if they're very large, so they're much harder to provide general advice for. However, we believe it's worth knowing about a few of them, to provide some perspective against the bigger networks, and see what's possible when serving a more specific audience.
What is Pinterest?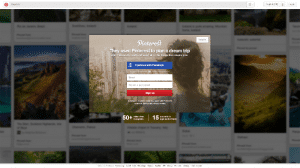 Pinterest is a sharing website, primarily – most of the traditional social network features exist, but the stand-out here really is the focus on links, inspiration, and visual media as a means of communication. Pinterest's job is to let you show those who follow you what you're interested in – by way of links to websites or images – rather than being a catalog of media you've placed on the network specifically. Pinterest has gotten a lot of press and a lot of interest over its relatively short lifespan so far – and it's even spawned a lookalike network or two, such as Gentlemint, which bills itself as "Pinterest, but for manly things."
This site's a big deal – we considered giving Pinterest its own profile post, but decided against it for a number of reasons. The biggest one of these is that our involvement with Pinterest has been fairly limited – it's only now becoming a part of our future planning.
The second reason it's on this list rather than its own post, is because the business offerings are still being built. Pinterest's advertising platform is still in a "join the waitlist" status – which means we'll be watching the space closely, but it's not a known quantity just yet.
What is Quora?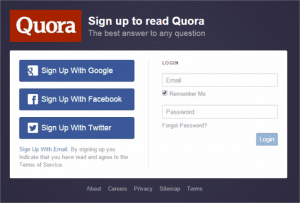 Quora's a network with a very specific job to do; it answers questions. Not the way Google answers questions, with increasingly precise AI and algorithms – Quora's members do the answering, by lending their particular perspective and knowledge to other members.
Rather than running on a traditional friend-or-follow news feed, you can ask a question, find questions to answer, or read answers to questions based on interests you log with the system.
This interest-based sorting is what makes Quora so interesting. It's not particularly an excellent place to go around promoting your newest coupons or specials, but it can be a surprisingly effective landscape for gaining social proof of your expertise in a subject, and a great space to research in.
If someone's asking questions directly related to your field – or about something you've got extensive personal experience with – answering those questions with valuable information can expose you (and your organization as a byproduct) to a surprising amount of new faces. It can also be a great way to find expertise for your own marketing efforts, by exposing queues for needs you could answer on your own blog or YouTube channel.
What is Meetup?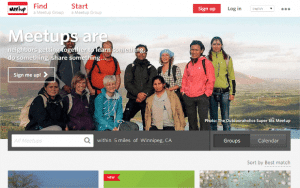 It may seem counter-intuitive, but Meetup's job is actually to get you away from your computer, and into a room with other people. Shocker? Not really.
Organizing events is a pain. If you've ever tried to get about a dozen people in one place, at a given time, you know what a challenge that can be. Your event isn't small enough to be informal and organized by phone or text, but it's nowhere near big enough to justify conference-level organization. So what do you do?
Or, as an attendee – let's say you just want to get out, and do something with people of similar interests. Where do you find that kind of event? In either case, Meetup is the answer.
Groups are persistent, owned by an organizer, and have a number of great tools for keeping in touch between events. The range of groups you can find is very broad – using Winnipeg as an example, there's everything from walking groups like Prairie Pathfinders, and cross-country skiing meetups, to a group for the Manitoba Real Estate Investor Association, and lots of tech-related groups such as the Winnipeg Social Media & Technology Group.
If your professional sphere can get value from regular physical events, Meetup's a great way to organize them – and keep in touch with people interested between those events.
What is Ello?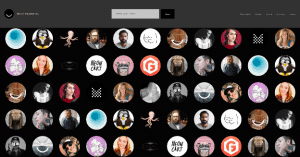 Even in the social media landscape, which does so much disrupting of traditional media and communication, there's room to upset the usual flow. Ello is doing that.
Like Pinterest, this is very much a "watch this space" inclusion on our list. Currently in beta, Ello's a much less public network, designed around the usual staples like a news feed and photo sharing, that's gotten attention for its stance against
Ello's philosophy is that people are not products – so there's an in-built disdain for advertising, marketing, and what have you by the network itself. And yet, a number of content creators are already finding response on the network. For example, immediately on signing up a new user will be handed a post from the Ello system including "a few of our favorite people using Ello" – which, just this morning for one of us included The Gadget Flow. Check out their stream to see a large number of neat things, all of which are naturally for sale at the website links attached.
This is interesting mostly because, with Ello's constrained system and very few tools, it proves that sharing interesting and attractive content really can succeed – as long as you invest in a given network in a way the network's users appreciate.
What is Google+?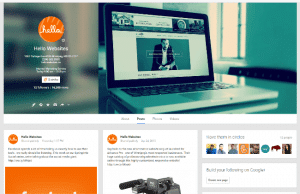 We couldn't very well leave this one out, could we?
Google+ exists in a very strange space in the social networking world. It's huge, but only because it's directly tied to Google accounts, Google Apps accounts, and Gmail in particular. It's a massive part of the Android experience, even if you never open the app itself – but it's getting traction in a lot of spaces for being convenient.
On the information management side, using G+ makes a lot of sense, because it readily acts as a hub for many of Google's services, such as your Local Business information, publicly available reviews, photos, links, videos, and other media.
One of the reasons this network exists where it does in our series is that, for all that it's valuable on an information and validation level, we've seen very little engagement here, both for ourselves, and for our clients and friends. Google+ doesn't feel like the ghost town it's often portrayed as – there's a lot of activity going on, people post regularly – but it does feel like a publishing platform, which is not ideal. Posts happen, but comments are much rarer. When comments do happen, sharing may not. There simply hasn't been the culture of casual +1 use that we've enjoyed on other networks.
That being said, Google+ is still growing, and gaining adoption. Because of this, and because of its close ties with Google's other offerings, we're going to keep using it, and keep encouraging you to use it, because that's the best way to see a network grow.
If you have any suggestions for networks we should tackle, or questions about social media in general, please feel free to get in touch or leave a comment here.


Source: Hello BLOG