PPC Vs. SEO which one to choose and when?
Have you searched for something online today?
Maybe you were looking for your favorite shirt or the best restaurant near you to have a quick bite.
Google handles more than 40,000 searches per second, i.e., more than 3.5 billion each day.
So, you can understand how difficult it is for Google and other search engines to notice about your business and rank it accordingly.
There are primarily two popular methods to get traffic to your website through search engines like Google, Bing, Yahoo, and others.
SEO (Search Engine Optimization)
PPC (Pay Per Click)
Deciding which marketing strategy is best for a business owner is a challenging task. Do you want to know about the important factors to determine which one is better among the two?
Keep reading to find all the answers.
SEO
SEO or search engine optimization is an organic method to rank your website in the search engines. It does not need any money; however, it does require your time and effort to improve the rankings.
There are several methods to optimize your website to make it SEO friendly including on-page optimization, creating quality contents, backlinking, off-page optimization, and many more.
PPC
PPC or pay per click is a method to market your website or business using paid advertisements. In PPC you are only charged when someone clicks on your ads.
There are two types of ads shown on the search results page, i.e., search and display ads. Search ads consist of text ads which are shown when someone types a particular keyword.
Display ads are the banner advertisements which are shown on the websites of the advertising platforms.
PPC Vs. SEO
Both SEO and PPC are effective search engine marketing tools to include in your online business marketing strategy. However, there are some differences between the two which are listed below:
POSITION IN THE SEARCH RESULTS PAGE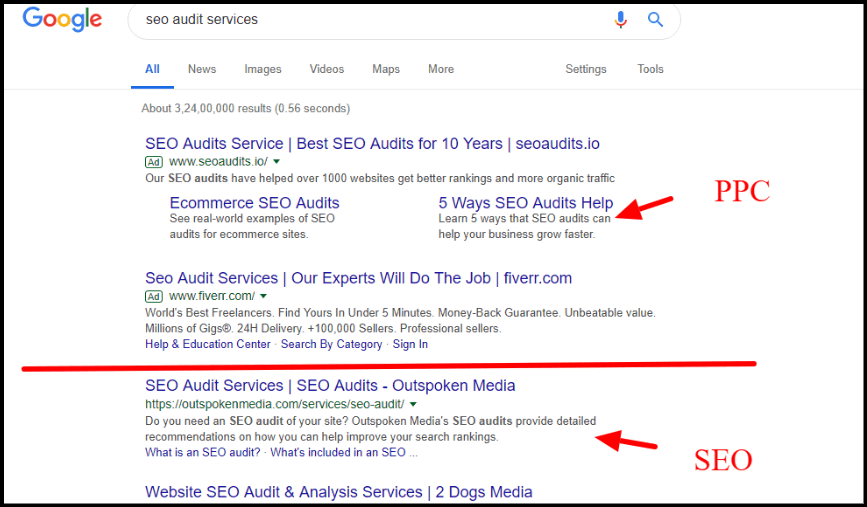 As you can see from the photo, PPC ads are shown above the organic search results. PPC ads are also available on the bottom of the search results page.
The position of your ad depends on several factors including targeted keywords, ad copy, quality score and many more.
On the other hand, organic SEO results are only visible in the middle of the search results page. The position of your website through SEO also depends on several factors including how optimized your site is, number of backlinks, social signals, and many more.
TRAFFIC POTENTIAL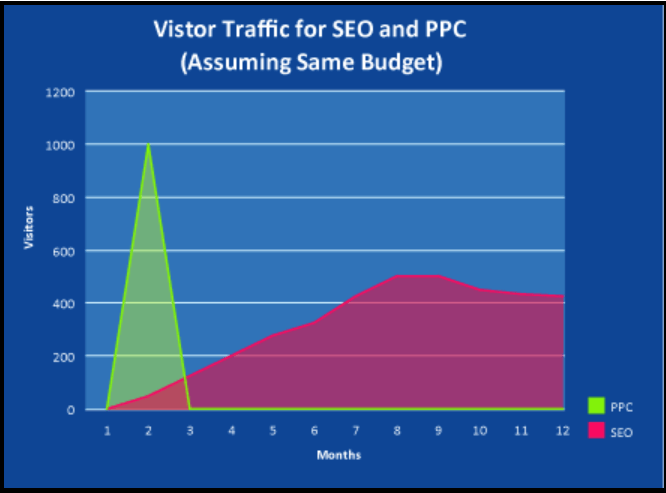 Traffic through SEO is higher as compared to PPC because if you can rank your websites on specific keywords, then you will get traffic much more than paying for those keywords.
For example, if you can rank some of the high search volume keywords on the first page of Google, then you will have a continuous flow of free traffic. You don't have to pay anything for getting the paid traffic.
More than 51 percent of the overall traffic of websites comes from organic search.
Therefore, if you compare the traffic along with its cost for the first page positions, then traffic from SEO is far better than PPC.
CONVERSION
If your ads are highly optimized and targeted for a specific group of people, then the traffic through PPC is more likely to better conversion rates as compared to SEO traffic.
According to a report, the PPC ads conversion rate is 1.5 times more than the organic search results.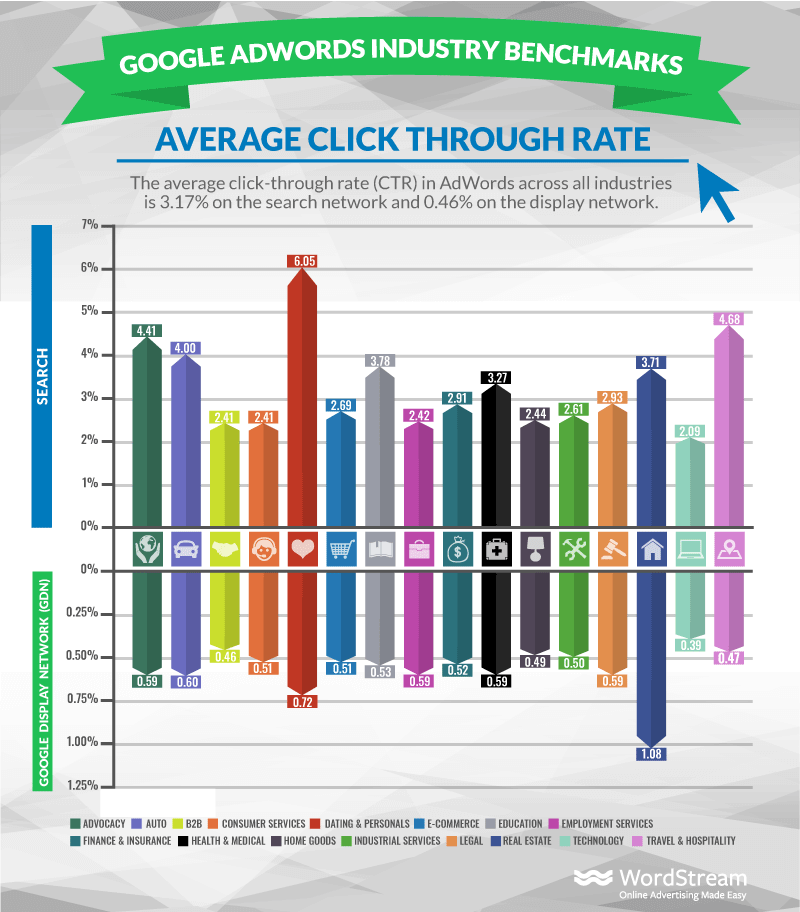 In SEO, your website might be ranked for several keywords, and it is possible that many users may lot find your content irrelevant to their search queries.
However, when you run a PPC campaign, then only those users will click your ad who are genuinely interested in your webpage.
EASE OF USE
Both PPC and SEO are difficult to manage if you do not have the proper knowledge and experience of using it.
Search Engine Optimization is a long-term marketing strategy. It may take you months or even years to rank for a particular keyword.
On the other hand, if you want to run a successful PPC campaign, it is necessary that you have a proper understanding regarding campaign creation. Usually, marketer grabs knowledge regarding campaign creation from different sources such as tutorials, video tutorials, etc.
To gain adequate knowledge you can select various PPC Training courses. It will definitely help you understand its working and save you from losing a few thousand dollars.
When to use SEO and PPC for Maximum Profits
Traffic is considered as the lifeline of any online business. The success of any online website depends on the amount of traffic it gets.
Both SEO and PPC are effective search engine marketing methods, but one can work well in some situation while the other may find it difficult to generate traffic in the same circumstances.
Marketers should know their strengths and limits so the correct method can be implemented under optimal circumstances to get the maximum profits.
When we should use SEO
SEO is an essential online business marketing method as more than 61 percent of the digital marketers say that improving SEO and organic ranking is their number one marketing priority.
Google is the biggest search engine, which is responsible for more than 94 percent overall organic traffic on the web.
Hence, when you should prefer SEO over PPC?
Here are some of the circumstances where using SEO might be highly profitable for your business:
WHEN YOU ARE SEEKING CONSISTENT RESULTS
SEO works best when implemented for long-term use. You can't rank a competitive keyword within a day or week. Getting the top of the search results page takes time and effort.
However, once you can rank your keyword, then you can enjoy consistent traffic. You also need to improve your SEO campaign regularly to stay on the first page so that you can reap its benefits for a long period.
WHEN YOU ARE BUILDING AN AUTHORITY WEBSITE
A website is said to be authoritative when it has been proven as a resource center for a specific niche. Whenever someone needs to find anything related to the niche they visit your website.
Once you are able to build an authority website, you can get a large amount of direct traffic.
The best way to create an authority website is by getting consistent traffic to build a reputation in the market so that you can dominate a particular niche.
To sustain the website for a long period, you can create unique and quality content along with smart SEO strategies.
WHILE INCREASING THE WEBSITE'S VALUE
Websites can be considered as the real estates of the online world. If you want to sell your site at a high price, you need to increase its value.
Several factors affect a site's value including traffic, the ranking of keywords, the popularity of links, domain authority, page rank, backlinks quality, and many more.
When to use PPC?
PPC or pay-per-click marketing is an effecting marketing method when you want to get quick results. It is called pay-per-click because whenever someone clicks on your advertisement, you have to pay a certain amount of money.
Some of the popular PPC advertising networks include Google Ads, Facebook Ads, and Bing Ads.
So, when you should prefer PPC over SEO. Here are some of the situations when selecting PPC is highly profitable for your business.
WHEN YOU WANT QUICK RESULTS
PPC provides the results very fast. Within a few minutes of starting a campaign, you can expect a rush of visitors to your website.
As soon as your ad gets approved by the advertising network, it is displayed on the search result page for millions of online users to see.
PPC works excellent when you are launching a new product, promoting high conversion affiliate products, seasonal promotions, and other campaigns.
WHEN YOU WANT HIGHLY TARGETED TRAFFIC
PPC allows you to show your ads to only those people who might be interested in purchasing your product or services.
There are several options to choose from while setting up a PPC campaign including age range, demographics, education level, income range, and others.
You can also target people based on their hobbies and interest. These several options make PPC and effecting tool to get highly targeted traffic for your website.
WHEN YOU ARE PROMOTING A TIME-SENSITIVE OFFER
If you are promoting an event or service which has an expiration date, then it is advised to use PPC for marketing instead of SEO, because the latter might take a lot of time before producing any favorable result.
Time-sensitive offers works the best with PPC because it can deliver you targeted traffic within minutes after setting your campaign.
WHEN YOUR SITE ISN'T SEO READY
In order to get the maximum benefit of SEO, your website should contain unique and quality contents that are regularly updated.
It helps the search engines to know that your site is relevant to the users so it should be ranked above the rest.
Some of the sites are not SEO optimized, for example, squeeze pages. Such types of websites should use PPC for generating quality traffic.
The Bottom Line
The primary goal of any online business is to get traffic to increase sales and revenue. To do this, you need to have SEO and PPC in your online marketing strategy.
You can use PPC to test keywords which convert better, and then try to use SEO to rank those keywords for long-term profit.
If you have a small budget, then go for SEO; however, if you are promoting a high converting product or service, use PPC for advertising them.
SEO might take a while to implement, but the results are long-lasting, but with PPC your traffic will halt once you stop paying for the clicks.
Author: Danish Wadhwa
Danish Wadhwa is a doyen of governing the digital content to assemble good relationships for enterprises or individuals. He is specialized in digital marketing, cloud computing, web designing and offers other valuable IT services for organizations, eventually enhancing their shape by delivering stupendous solutions to their business problems.