Is Your Audience Ready To Buy? 3 Things You Should Know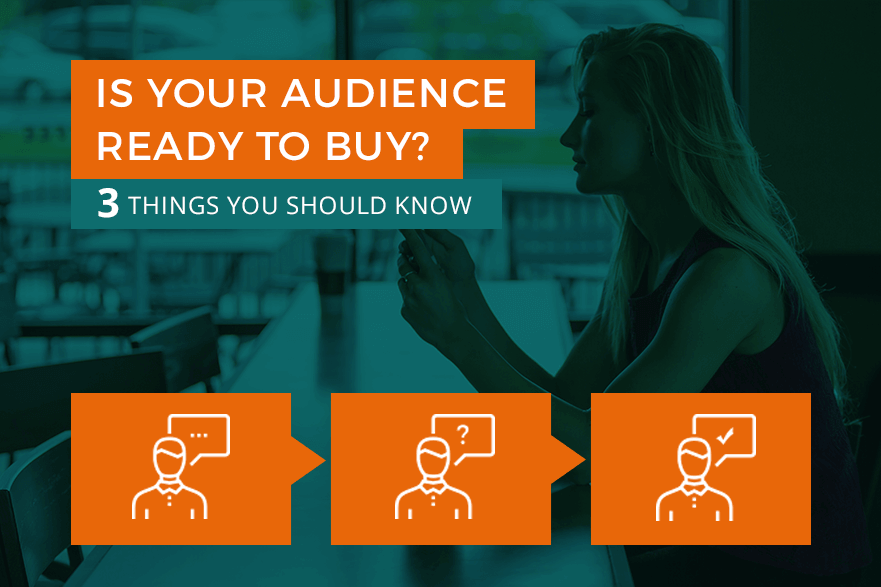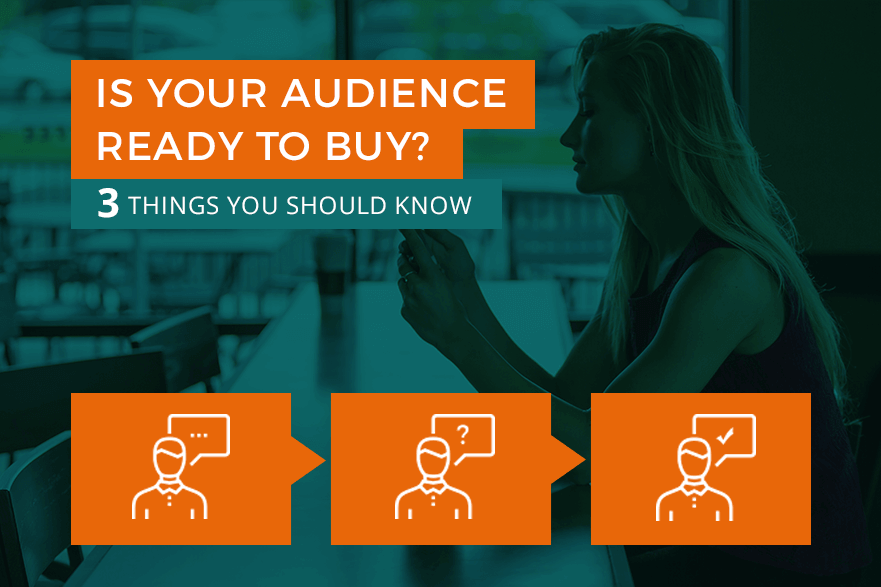 (This article is the fifth part in our 10-week series on inbound marketing.)
Knowing your audience isn't enough anymore—you also need to know how close they are to making a purchase decision.
Right now, if you searched "Marketing Funnel" on Google, you'll be bombarded with dozens, maybe hundreds, of different types of funnels. Some have 3 parts, some have 10. It's fine to break the funnel down into smaller segments, but really, it's best to keep your funnel simple.
Enter the buyer's journey: 3 simple stages for you to understand where your customers are, and what type of content you should create to reach those people.
  #1 – Awareness
In this stage, people know they have a problem or opportunity, but aren't sure what they can do about it.
"The awareness phase is knowing that your car is broken, but not what's wrong with it."
Sometimes, people have smaller issues that they hold on to for years, and then suddenly, a company releases a product or service that solves that issue. That's why advertising and awareness-based ads are still a part of the inbound marketing toolkit.
Of course, without data or a plan, getting someone's attention will probably be expensive and fruitless. Know your brand, know your audience, and build a process that earns you money.
What Sort of Content Should I Create?
Create engaging content. Keep it relevant to your brand, and understand what, if anything, your audience takes away from that content.
Social Media Posting

Blogging

Search Engine Optimization

Podcasts

Videos

Google AdWords

Social Media Ads

Earned Media
  #2 – Consideration
The consideration phase is when your lead knows what his/her problem or opportunity is, and has clearly defined it.
"The consideration phase is knowing that your car's engine needs repairs, but not what to do about it."
Consideration is all about putting information in front of your audience. At this stage, your sales team should be ready to jump in and take action.
The key to the consideration phase is to stay at the top of your audience's mind as they explore and educate themselves. Be helpful, be honest, and they might just pick you.
What Sort of Content Should I Create?
Create content that demands interaction. If your audience is serious, they'll have no problem downloading, clicking, or creating to make their issue go away, or to develop their opportunity.
Infographics

Checklists

Whitepapers

Price Calculators

E-books

Webinars

Calls-to-action
  #3 – Decision
At this point, your potential customer is deciding on a solution to their problem or opportunity.
"The decision phase is knowing that you want a mechanic to fix your engine, but not which mechanic."
Your audience knows how they want to solve their issue, but not who or what will solve it. By providing that extra push, you can convert your leads into sales for your business.
What Sort of Content Should I Create?
Create content that separates you from your competitors. Remind customers that you're experienced, cheaper, or better quality—or that you're the only place to go for something.
Free Trials

Review Postings

Testimonial Postings

Case Studies

Coupons

Discount Offers



Source: Hello BLOG