How to Gain Those Important B2B Leads In The Most Unexpected Way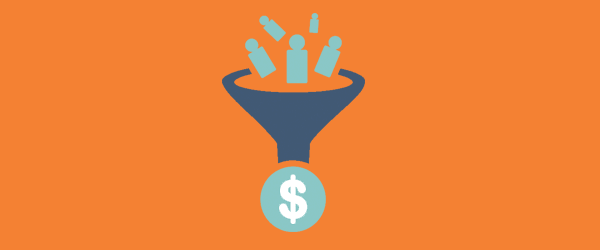 What sets one business apart from another? What makes one company a success, while others appear to fail? It's one simple word: Leads.
Every business needs to develop leads, especially B2B and yours is no different. But just how do you generate these and have them bring success?
Every day the corporate world is developing and expanding and we keep discovering new unexpected ways to gain B2B clients. Here are some of them that you can utilise for your business.
BRANCH OUT TO SOCIAL CHANNELS
Most firms know about Linkedln and how it can help them develop B2B and sales leads and even allow you to do comprehensive market research. However, this shouldn't be where your exploration of social media channels should stop.
Other businesses will be utilising other social platforms such as Twitter, Facebook and even Instagram, anywhere their client demographic is likely to be. So why let them reap in the benefits alone?
Those who wish to expand their marketing efforts and their B2B leads should seriously consider Instagram and other visual channels like YouTube for their lead generation. The brands you want are already using the social media to improve their content marketing outreach so don't miss the chance to utilise this connection.
POST MORE BLOG CONTENT
Every business wanting to connect to their client base will produce blogs in order to peak interests and entice sales. However, if you are looking for B2B clients, improving and posting frequent blog content is a necessity.
It has been proven that those B2B companies that blogged 11 times or more had nearly three times more traffic than those that blogged significantly less. If you can increase the amount of traffic brought to the website via the blog posts it's likely to directly increase the amount of B2B leads generated.
"The type and quality of clients you wish to generate can be impacted by the type and quality of blogs that your company posts and promotes. Therefore your blog content should be of the highest quality but you can tailor the topics around the leads your business requires," explains Barbara Watkins, an Marketing manager at Stateofwriting and Academized.
THE POWER OF WORD-OF-MOUTH
Never underestimate how powerful word-of-mouth can be for your business and your ability to generate leads. Even in the age of data recommendations from family, friends and even clients can improve their generation. A vast amount, 92% in fact, of B2B buyers are more likely to trust those recommendations than any other form of marketing.
To ensure you can generate successful and profitable B2B leads it's suggested to offer and incentive to those doing the recommending and those who come to your business having been recommended.
WEBINARS
When businesses and clients have the entire world at their fingertips when they sit at a computer it becomes less and less likely that they would attend live events. However, it doesn't mean that such events are no longer useful to create B2B leads, they have simply evolved.
Webinars are a great way to reach out to prospective customers and show them about your brand and what you can do for their business.
QUORA
Quora gives you the chance to not only promote your site or landing pages through links but also link with other business, experts and enthusiasts. The Quora community allows your company to improve its credibility through proving valuable insight and expert advice. Then use your credibility to connect with the other businesses you desire.
PERSONALISATION FOR YOUR B2B AUDIENCE
Any corporation can produce a generic message for promotion and attempt to gain the leads they need. "However, if your business is able to personalise those messages they send out you are more likely to gain the B2B leads you want. So add that personal touch to your email and content marketing to make your desired clients feel just that, desired," says Wanda Hick, a Sales Manager at Bigassignments and Oxessays.
EMAIL SIGNATURES
When you are sending an email think about all aspects of that communication. Businesses are more likely to follow a link sent to them than go searching for it themselves. By adding a link to your website, product or even just a landing page in your email signature will promote your firm without appearing too pushy. This is the perfect subtle way to generate B2B leads.
INTERACTIVE CONTENT
Everyone can get bored of reading from time to time, so why not make it more interesting for your audience. If you take the time to research your prospective targets you can pinpoint the perfect interactive content for them such as quizzes. The quiz will allow you to showcase your business in a fun light-hearted way; just don't forget to ask for an email address so you can send the answers.
SOMETHING FOR FREE
A free trial or an offer on a product is the perfect way to entice customers to your business. Once they see the benefits of your product/service they are more likely to become a paying repeat customer.
COLD EMAILS
This is one of the most popular B2B lead generation strategies for the lowest cost to your business. Cold emails are a perfect way to increase your brand awareness by sending out marketing emails to your prospective leads. You can promote your company, offers, products and services to a vast amount of B2B leads with minimal effort, often securing a high yield of future business.
About the Author
Nora Mork is a digital marketer professional and content manager at UK Writings. She helps brands to achieve better marketing results, and shares her experience by writing posts for Boom Essay and Essay Roo blogs.