A 3 Minute Guide On How To Be Found On Google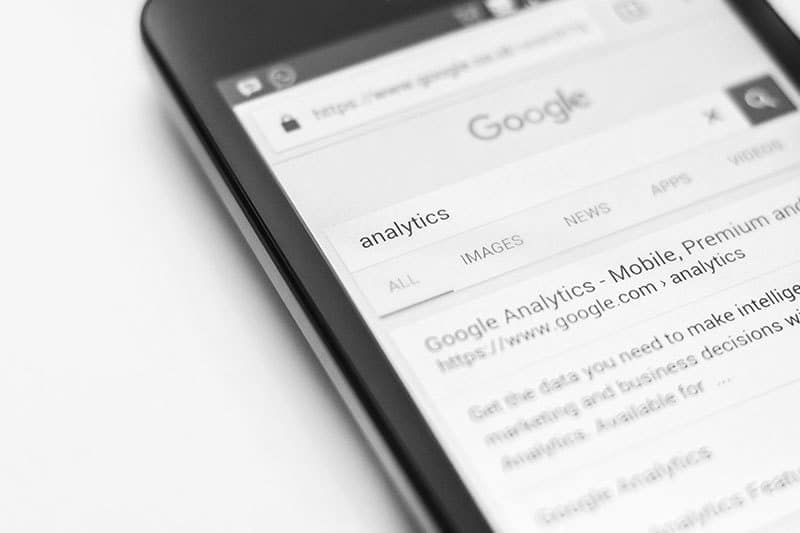 What's the first thing you do when you need a trusted plumber or skilled mechanic? You go online and look for the closest services near you. Then, you visit their websites, compare their rates, and choose the best service for your needs and budget.
It goes without saying that ranking high in search results is paramount if you want to build a successful business. But, how can you get there?
Here's a brief guide that will teach you how to be found on Google.
1. Submit Your Website URL to Google
You've designed and optimized your site to perfection. Now, you're eager to hit the publish button and share it with the world. Once you do that, everyone will be able to see it. Right?
Well, not exactly.
You see, search engines crawl billions of pages on the web, collecting data and listing each page based on more than 200 criterias. It's been shown that it takes Google around 1.375 minutes to crawl and index content.
How can you speed up the process?
Submit your website to Google. That way, not only that you're accelerating the indexing process, but you can use it to inform Google about any important updates.
2. Select the Right Keywords
As mentioned, Google uses around 200 criterias to crawl and index websites, and the keywords are one of the most important ones. By looking at the most common words used in your content, titles, and meta tags, Google can understand what your business is about and show it in relevant search results.
Pay close attention when selecting your keywords, as they can make or break your website. Keep your niche, your business's location, and your audience's needs in mind when choosing them. Most importantly, don't try to force keywords where they don't belong.
Use tools like Google Keyword Planner or Google's autocomplete function to discover what your audience is looking for online.
3. Optimize for RankBrain
If you want to learn how to be found on Google, then you need to get smart about how you create content.
RankBrain is a machine learning algorithm that helps Google improve its search results. The AI works by teaching itself how to interpret what people are searching for and deliver the best results.
Before you imagine a doomsday scenario where machines will take over the world, here's why this could benefit you.
Google processes 3.5 billion searches per day, and 15% of them are unique, meaning that without an AI system, the search engine would have a difficult time to filter results correspondingly.
If you want your site to gain more visibility, then you should focus on creating content that answers the unique queries that are relevant to your audience. Sure, it will take time and effort, but the results are well worth it.
4. Don't Forget to Include Meta Tags
Nowadays, meta tags no longer have a direct impact on your rankings, but they can help increase CTR (Click Thru Rates). Use them to tell people who are not familiar with your business, what the content is about and why they should click on the result.
5. Add Your Website to Local Directories
If you're serious about learning how to be found on Google, then you mustn't forget to optimize your site for local directories. Studies show that more than 97% of consumers search for a local business online. Another study has shown that the number of online searches for local businesses grew by 58% in the last few years.
In other words, if you want your page to show up high in search results, you need to optimize your Google My Business Page. Make sure to include information relevant to your local audience, such as:
Accurate NAP information (name, address, and phone number.)
Hours of operation.
Location-based keywords, such as the name of the city.
A map of your location.
6. Make Sure Your Site Is Mobile Friendly
We live in a mobile world. People nowadays use their smartphone to read content, purchase goods or book services. According to recent studies, three out of every five searches happen on mobile. More than that, mobile site views have surpassed desktop views.
The outcome is inevitable: if you want your business to rank high in search results, then you need to have a mobile-friendly site. In fact, Google has made it clear that it will favor mobile-friendly sites over desktop ones.
Make sure the content loads fast and looks good regardless of the screen size. Also, create content that addresses the immediate needs of your audiences, also known as micro-moments.
In the end, instead of a conclusion, here's a word of advice: the SEO landscape is constantly changing. What works today might not work tomorrow. If you truly want to know how to be found on Google, you need to keep up with the latest trends and changes.