How Long Will Your Customers Wait For A Helpful Website Chat Response?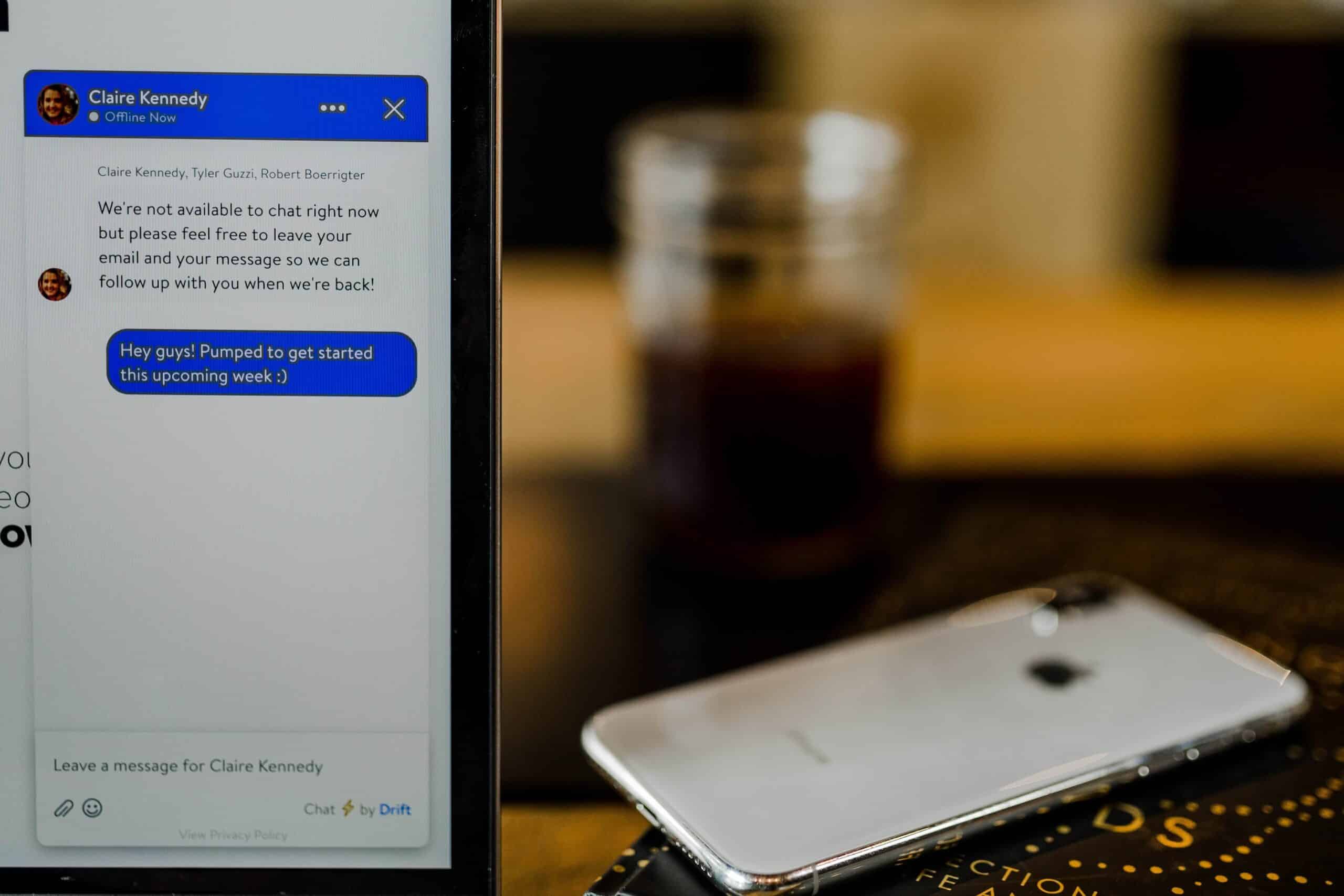 With so many platforms accepting inbound messages, including your own website's chatbot, knowing the acceptable response time is incredibly valuable information. Thus, we've endeavoured today to arrive at an answer to this question of how long customers are willing to waiting for a website chat response, across some of today's most common inbound messaging platforms.
Website Chat
Real-time chat is becoming a necessity, especially in the B2B space. It sends a clear signal to your prospect, that, yes we are open for business.
According to a 2019 Statista study, the average wait-time across all chatbox chats is 113 seconds. That expected response time also varied greatly across industries. Here are some that were measured:
27 seconds average in consumer products and services
56 seconds in banking and finance
57 seconds in healthcare
1 minute in technology
2 min, 26 sec. in business services
Manage your expectations based on your industry.
Social Media
Meet them where they're at, right? Likely, your digital marketing coordinator has already discovered the best social media platforms based on your target demographic. On each of these, of course, you must be ready to field incoming inquiries.
Twitter is more forgiving for not answering mentions, but the missed opportunity is also great. According to Twitter's own data, 81% of respondents said they wouldn't recommend a company that didn't answer them on social media.
If your target audience is teen or early 20s, you'll have to adapt by adopting platforms like Snapchat, Tic-Toc, and Twitch. A mere 10% of teens in 2018 reported Facebook as their primary social media platform.
Another Twitter study uncovered an interesting fact that 71% of users expect a brand to respond to a customer service tweet within one hour.
AI Vs. Live Chat
There are a variety of methods for managing inbound chat requests. Here, we highlight the main ways, and what you need to know about each.
Chat Bots
Sure, they've come a long way since their first incarnations. The first widely-known chatbot ELIZA was created in 1966. Today, you likely often converse with many spoken-word chatbots such as Alexa and Siri. That said, a chatbot is generally rated more strictly, especially in cases where users are fully aware that they're dealing with a bot.
Ensure that your prospect is getting the type of experience you'd like them to have and that this chatbot is effectively able to represent your brand.
Live Chat
The clear benefit of live chat is its ability to turn a visitor into a lead, and potentially even a quick sale. An American Marketing Agency study found that businesses using live chat see an average of a 20% increase in conversions over those that don't.
Visitors that visit your site and are forced to do data collection on their own are (prove it) more likely to quit after (find an answer) time if they don't find the answer they're after or whatever it was they were after.
Outsourced Live Chat
The third option for chatbox management is to outsource your chatbox responses but to keep them live. This increases engagement with visitors knowing that a real person is there on the other side of the conversation.
This option only falls short when the information that's being exchanged about the site's products, services, or content is too technical or niche. In these cases, it will be difficult to outsource because you will have a hard time training your virtual assistants to be able to effectively field their incoming help tickets.
Earning the sale in today's digital shopping environment means meeting prospects where they are. That means initiating the conversation in a medium and format that your client is accustomed to and with which they are comfortable. Meet them in this environment and initiate on fertile ground.
Feeling a bit overwhelmed? Hello Digital is here to help! Our resourceful marketing team is ready and on-call to assist you with anything at all related to discovering and deploying the best online chat response practices. Reach out today for a chat!