The Easiest Website Builder Software for Beginners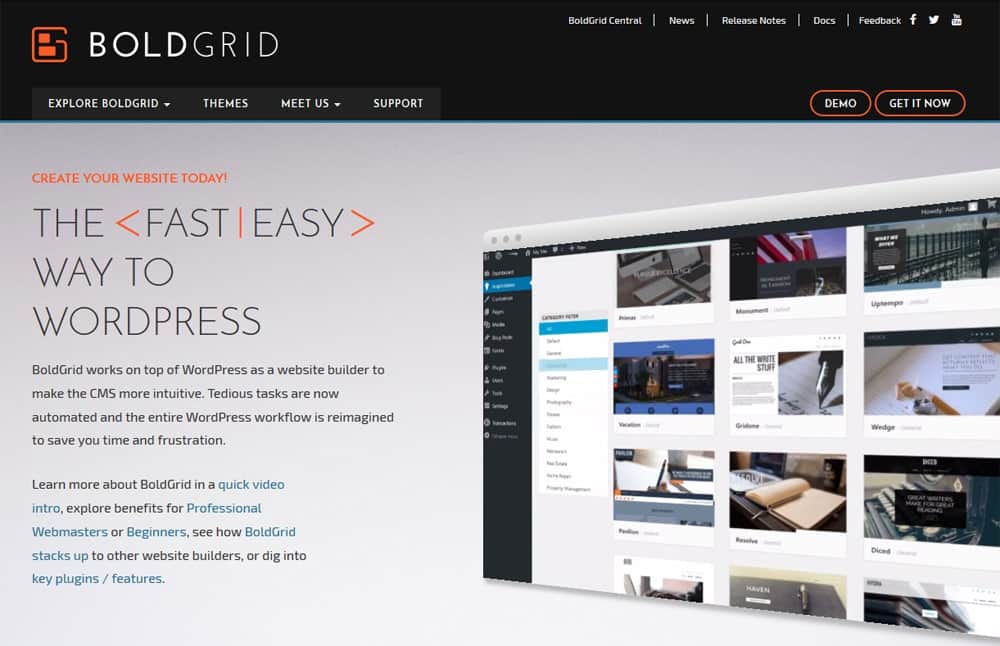 You don't need any special coding skills or a degree in software knowledge to create a website. Just an idea and an internet connection are enough. Contemporary website building platforms are pretty intuitive, quick and easy to customize. With website builders, anyone can now design the web pages from scratch without having to hire a professional developer. There's a catch though, not all website builders are as user-friendly and responsive as they claim to be. First-time users have to be extra careful in finding the right platform. That's where we come in. Here are some of the top website builders in the market known for their interactive and easy functionality.
Wix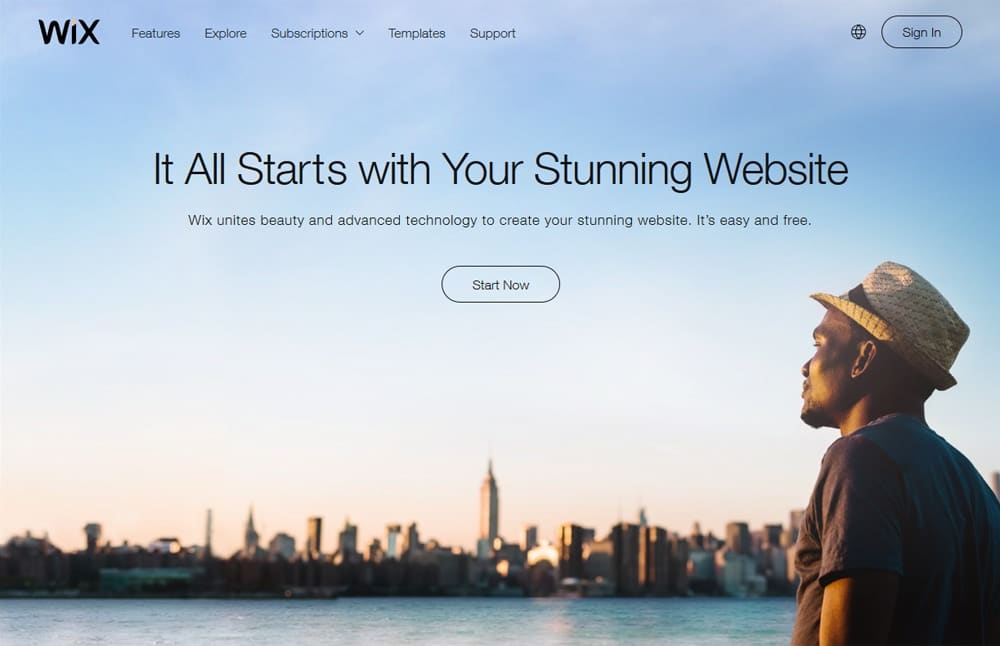 Wix is a cloud-based website builder that offers you free web hosting, domain registration services, and website building tools- all under one platform. The interactive interface combined with a set of advanced editing tools and vibrant, professionally designed, and responsive templates gives you the greater creative freedom to design the website any way you want to. The App Centre consists of more than a dozen free apps, software, and plug-ins that you can install and extend the capabilities of the website builder. All free and paid plans offer unlimited storage, wide bandwidth, and cloud-based services. Other than that your website also gets SSL certifications for better security against online threats.
Weebly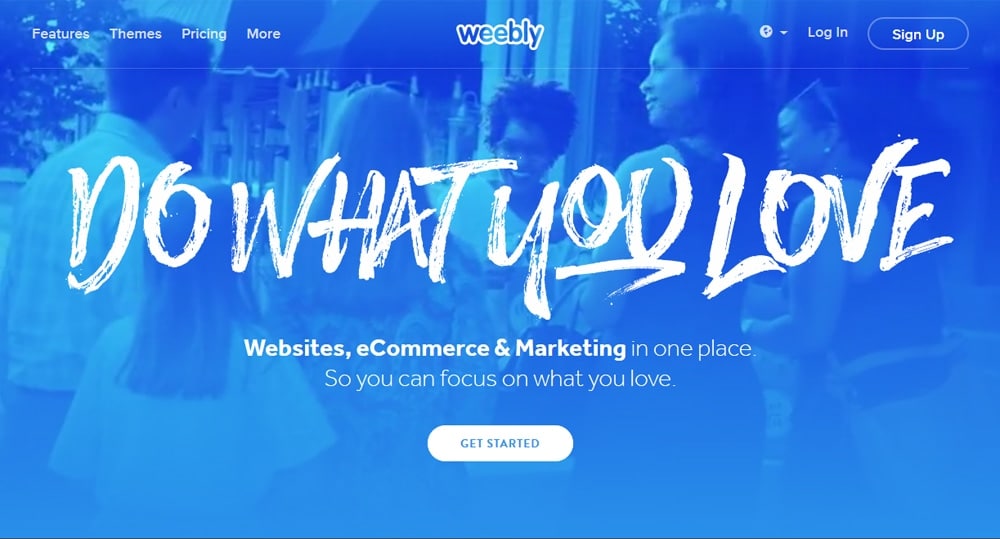 Weebly is a fully hosted platform that takes care of all the domain registration, website hosting, and backend software necessities of creating a website. It is one of the oldest website builders on our list and is still a popular option among users. The easy to use drag and drop website builder comes with an intuitively designed WYSIWYG editor that lets you customize the content even after you've published it. It comes with dozens of layouts, themes, and templates; all compatible with various devices. It also offers e-commerce support for small-scale businesses and web stores. Other than that users can create portfolios, blogs, contact forms, stores and even photo galleries with Weebly.
WordPress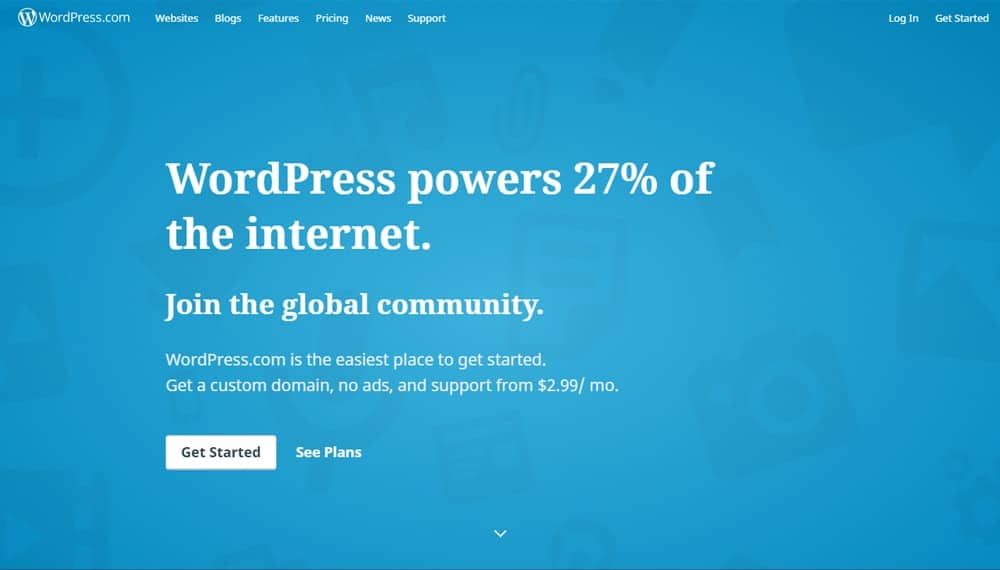 WordPress is perhaps one of the most popular website building platforms, powering about 28% of the websites on the Internet. The free and open source website builder gives you complete control over the website to customize it any way you want to in a matter of minutes. There are hundreds of drag and drop compatible free themes that you use to create your own custom versions of web pages. You even get access to over 5000 WordPress plug-ins that help you add a few extra features and functionalities to the website. Integration with 3rd party services like Shopify and MailChimp provide means users get e-commerce and email marketing support.
SITE123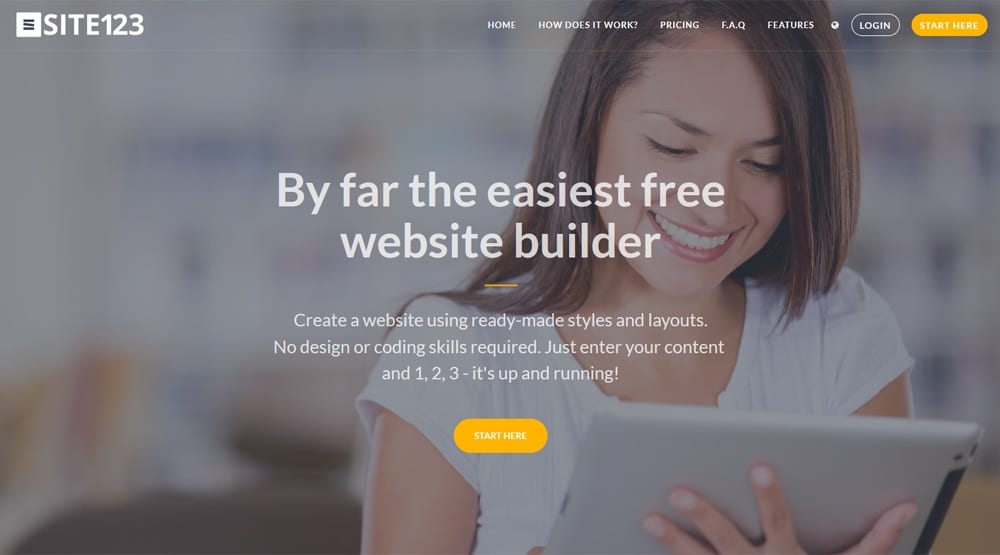 Site123 is one of the most user-friendly and easy website builders on our list. It allows you to create fully functional websites in just three simple steps. You just have to register, choose a template, customize it and publish your content. The point and click interface is robust and responsive, featuring all the tools required for editing the web page layout, adding graphics, enhancing the SEO, managing the CMS, and other functionalities. You can opt for either free or premium packages. The paid plans offer a lot more functions, premium templates, and priority customer support.
SiteBuilder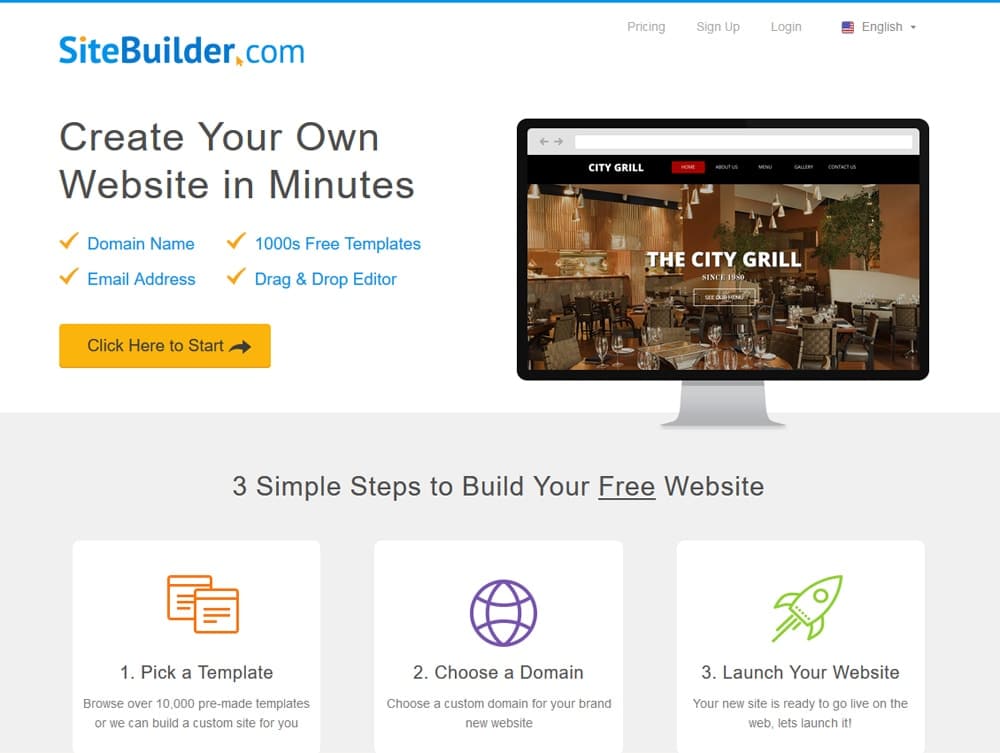 SiteBuilder is a self-hosted website builder where you get a set of responsive tools for tweaking your website without having to write a line of code. It offers free domain registration and web hosting, cutting your costs considerably. The wide range of vibrant templates means you can design pretty much any kind of website with nothing more than just a few clicks. SiteBuilder also offers an e-commerce plan with which you can set up an e-store to sell your products and services online.
Webs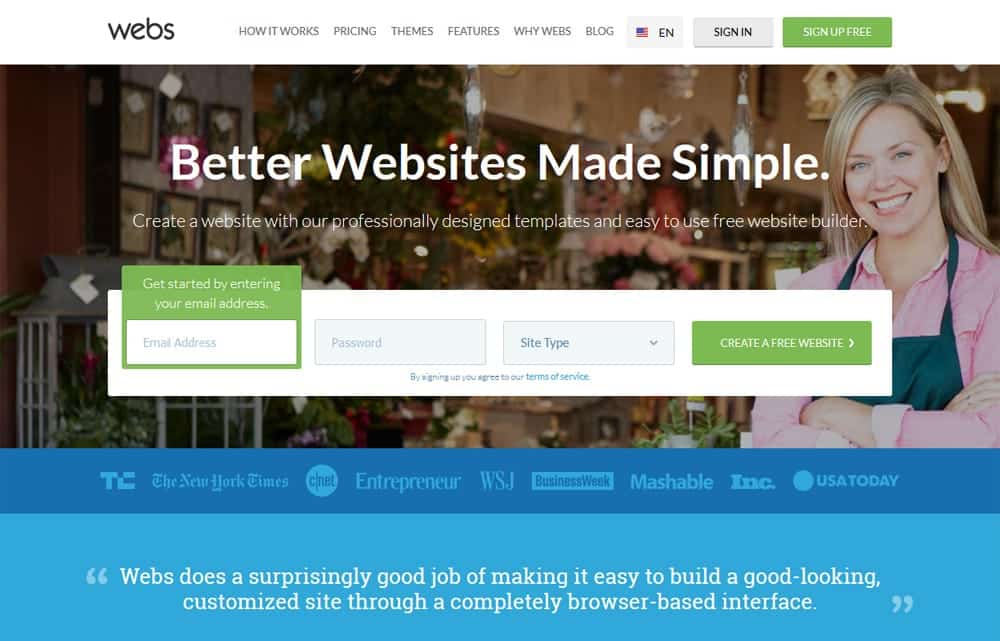 Webs is a website builder better suited for small-scale businesses, agency websites, portfolios, blogs, etc. Very intuitive, user-friendly and robust, the platform has all the necessary tools you'll possibly need. It offers free web hosting, so you don't have to worry about backups, software updates and domain services. The themes and templates available here can be configured from the builder itself. The point and click functionality and WYSIWYG interface give you a preview of how the website would appear on the browser. On the downside, the platform doesn't allow you any freedom to tweak the HTML5 code or CSS stylesheets. 
Squarespace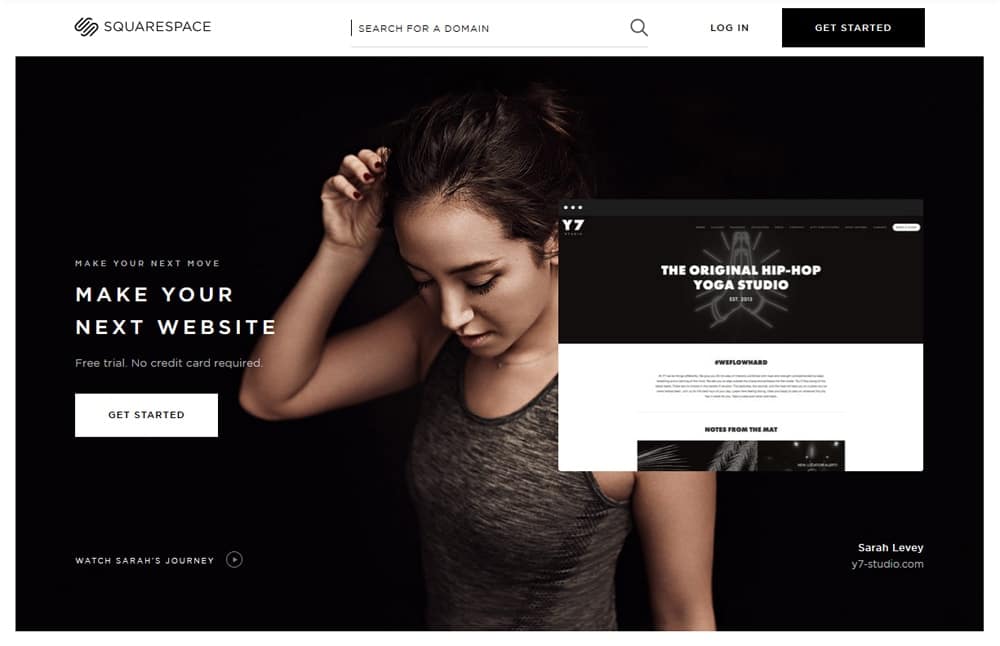 Squarespace is an ecommerce website builder ideal for budding entrepreneurs who want to set up their own web stores and start selling right away. There are loads of professionally designed themes and templates all arranged in different categories for better management. The interface is pretty robust and also allows you to work on multiple templates at once. Squarespace's e-commerce plan allows you to manage your product, handle inventory, coupon, and orders.  The fully hosted website builder comes with the latest customization capabilities tools for tweaking the layout, inserting content, adding images, videos, and embedding widgets onto the website.
Sitey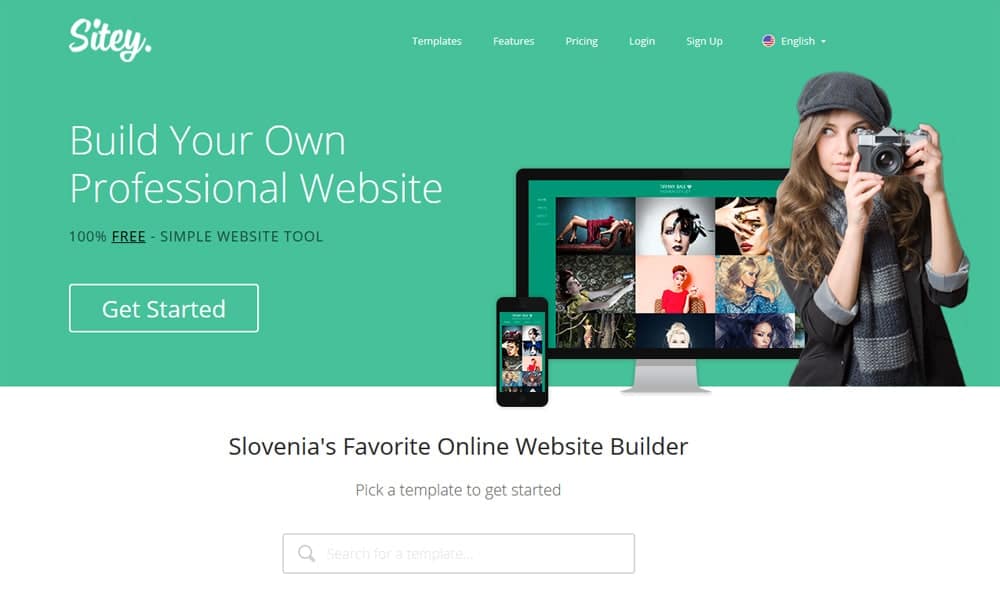 Sitey is another easy and pretty website builder where users can design their websites in a few simple steps. First, you register or create an account, and then you select the template. The template and content are then edited accordingly. You can change the color; insert images, video files, widgets, slideshows, forms, preset pages, etc. easily. Once done, you can preview the website before hitting publishing it online. Sitey makes it easy to change content after it has been uploaded using an in-house live editor. You can check the performance and reach of your website using the various SEO tools and Google Analytics.
BoldGrid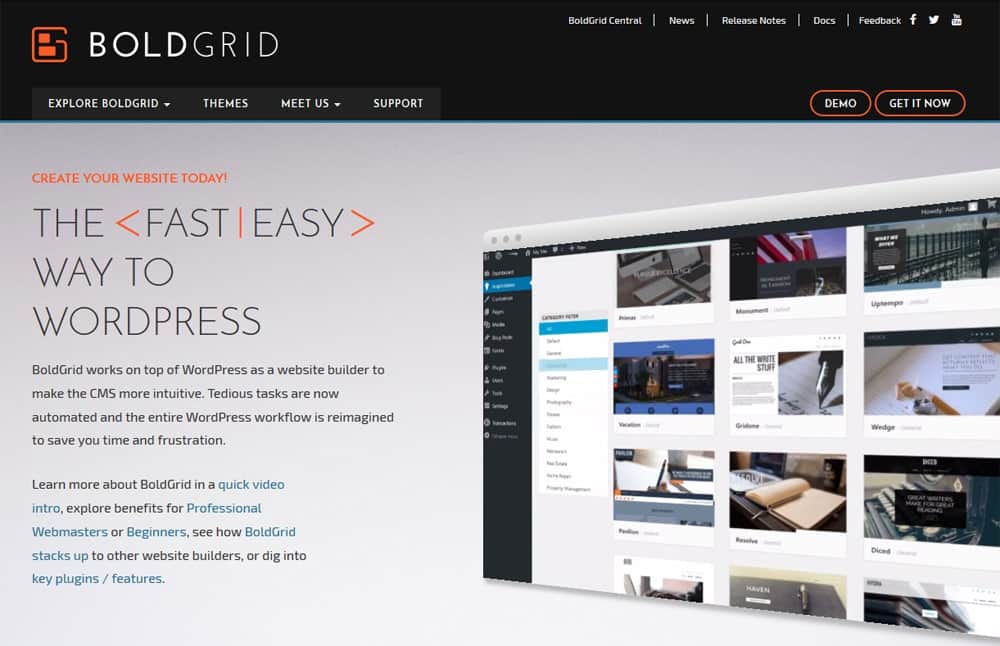 BoldGrid is relatively new platform launched by WordPress that you can use both as a standalone website builder and a plug-in. You get all the tools and functionalities of WordPress for a personalized user experience. Once logged in, users will be directed to the list of themes and layouts to choose from. Select the theme, customize it any way you want using the WYSIWYG editor, insert the content and then upload it. You can change the font, add colors, insert images, add videos, embed widgets and also add your social media accounts links to your website with a few clicks. The WYSIWYG page editor lets you see the website the way it would appear in the browser when published.
IM-Creator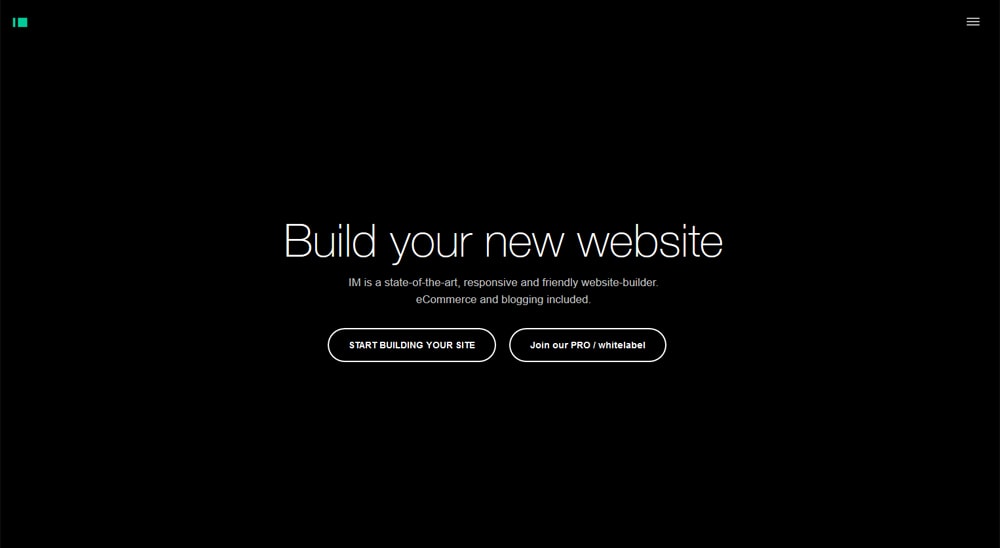 IM Creator is an innovative, modern-day website builder that enables you to utilize multiple designs and edit them like a pro, to create unique web pages. The platform is vibrant, fun, fast and very user-friendly. The interface is divided into smart content blocks that can be customized individually. You can mix different themes, create new sections, and build your own web layout here. Other than that, the advanced SEO improvement tools, CMS integrations, and e-commerce solutions boost the credibility and online visibility of your website considerably. With IM Creator you can build blogs, web stores, portfolios, photo galleries, and even one-page format websites.
The Bottom Line
Websites can make or break your online reputation. The platforms mentioned above are but a few of the many that would assist you in building a solid website. Consider the size, scale, and requirements of your business before you make choice.
Author:
Alex Levitov
I'm a tech and web development writer with over 5 years experience in
developing UX/UI field. The last 2 years I'm running my own web blog and
write analytic articles for different online magazines.
---
Do you want to learn more about what builder works best for your business
---
Click here