5 Content Types That Increase Conversion Rates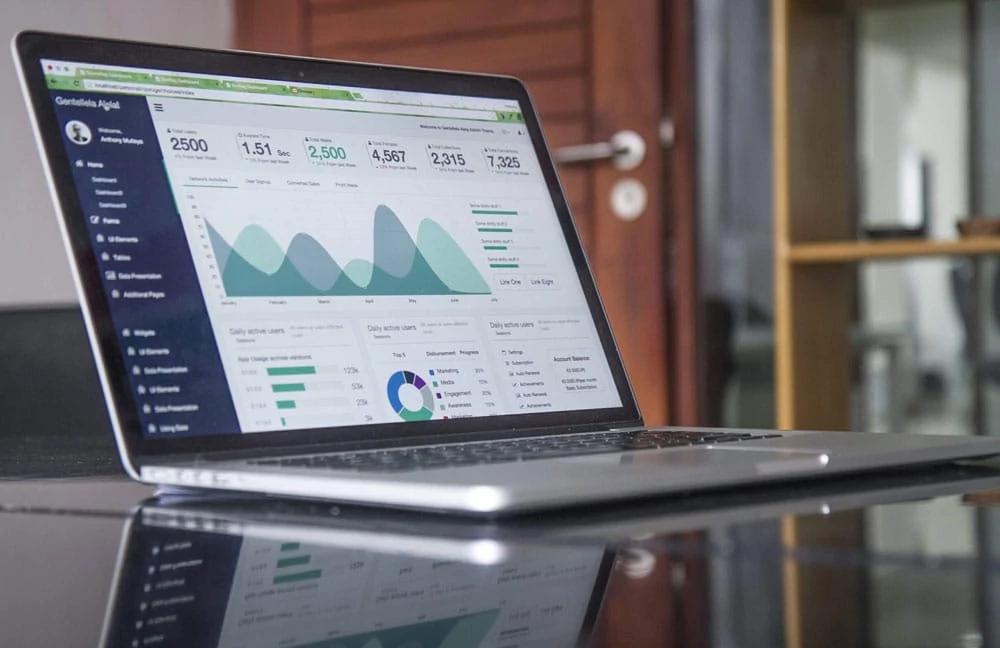 There's no point being on Twitter for the sake of being on Twitter.
In fact, the same goes for all your online content. However intriguing your blog posts, or however eye-catching your Facebooks ads, there's always that unavoidable question: do they get people to do what you want them to do?
Perhaps you want more users to buy your product, to subscribe, or to get into an online chat. Whatever your goal, if your online content isn't driving conversions, well, what indeed is the point?
Time to look at 5 content types that increase conversion rates by packing a surefire guarantee to spur people into action. 
1. Video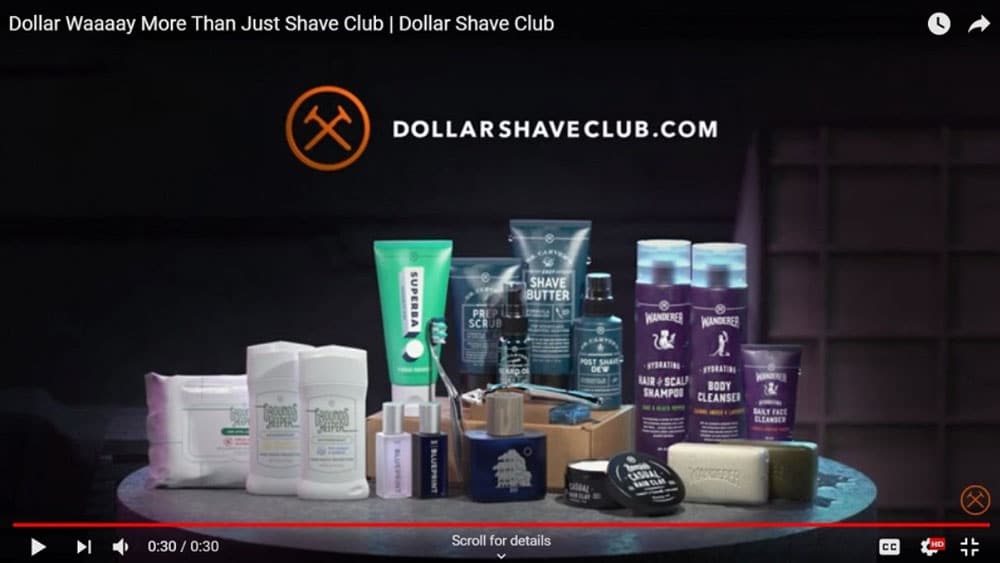 Eye doctors may gasp, but the average adult in the US spends 5.5 hours a day watching video content (across smartphones and other devices).
So it's hardly surprising that video content is a marketer's dream.
Gone are the days of passive TV-watching. These days, people interact with video in many ways—from liking and sharing to clicking through to suggested links.
Adding video to your online content can increase your click-through-rate by a whopping 20%. That could lead to a serious jump in your sales, subscriptions, or whatever action you'd like to have more of.
How to use video content
Decide what type of video would most appeal to your users. It could be an interview, a description of a cool product, or a testimonial about a time when your company aced a project.
Whatever you go for, just make sure to include that all-important call-to-action within or at the end of your clip.
2. Infographics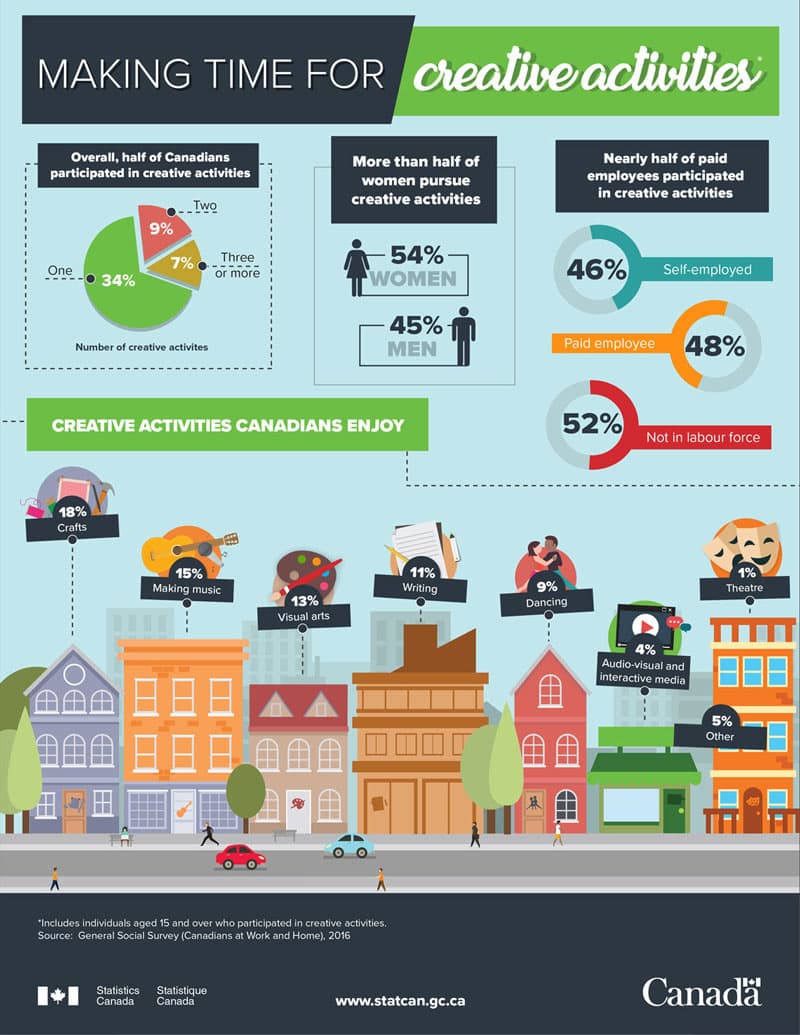 In an age of skim reading, it can seem near impossible to stop users in their tracks and get them to engage with you.
Yes, your content might contain super useful information, but the fact is that without a visual component, it's much less likely to even get noticed.
Tailored visual content has a conversion rate seven times higher than plain written content. Infographics are a great example of this, jumping out at users by bringing facts and stats to life with fun design.
Infographic example (source: https://venngage.com/blog/what-is-an-infographic/)
Infographics are also 3 times more likely to be shared on social media, making them an excellent way to attract newcomers.
How to use infographics
Consider what message would be most interesting to your target users. What facts and figures would they find enlightening? And what do you hope this information will persuade the user to do?
As for putting it all into a striking infographic—that's the easy bit. Many sites provide amazing infographic templates that'll make the job easy for you.
3. Quizzes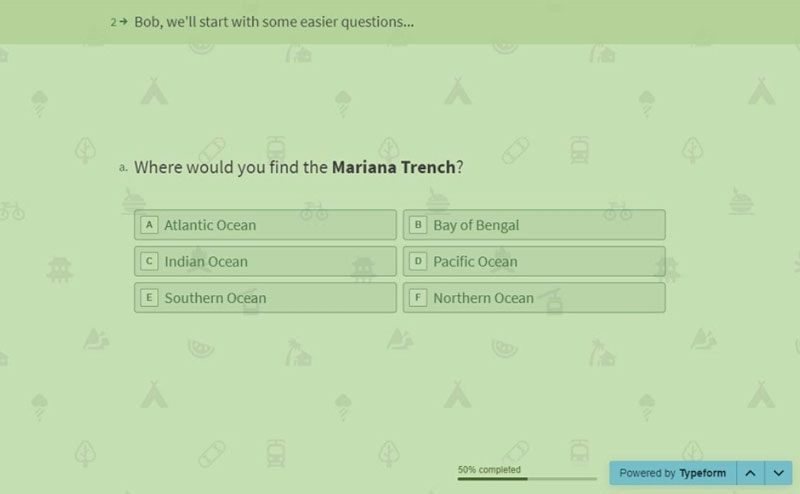 How about a type of content that can cause as many as 40% of users to provide you with their details? (That conversion rate is up to 20 times higher than for other kinds of campaigns.) Well, a quiz can do just that.
A quiz can take many forms. For example:
a fitness app might ask a user about their goals, their weight, their habits, and then use this information to direct the user to a personalized exercise plan
a bookstore might create a fun quiz about literature, and then analyze the user's answers to direct them to suitable products.
Typeform Quiz example (source: https://www.typeform.com/templates/t/geography/)
So, a quiz asks users for their details, but offers feedback in exchange. This win-win approach makes quizzes almost unrivaled in their power to capture new subscribers or customers.
How to use quizzes
Think about what information your audience would be most attracted to. Do you want to appeal to people's needs (like the above fitness app) or to their interests (like the bookstore)?
Next, set about creating the quiz. A tool like Typeform's Online Quiz Maker will help you create one that's personalized and that looks great.
End your quiz with an option for users to subscribe, or even purchase a related product, in exchange for further expert feedback from you based on their answers.
4. Quality Social Media
With an average conversion rate of 9.2%, a paid ad on Facebook is almost four times more effective than website content for finding new customers, subscribers, etc.
Nobody can deny the huge power of content on social media to engage with users. But to stand out, this content needs to look slick and be consistent.
You've heard the adage of quality not quantity. Well, when it comes to social media content, why not go for both?!
How to have great social media
The best type of content for you obviously depends on what effect you want it to have. But there are a few rules to bear in mind:
Create posts with high-quality images that stir up positive feelings—these are the posts most likely to be shared.
Include paid promotions—without these, only a small percentage of your followers will see your posts.
Avoid a haphazard approach—use a social media marketing plan that considers which channel to focus on (Twitter, Pinterest, etc.) and how you want users to react.
5. Social proof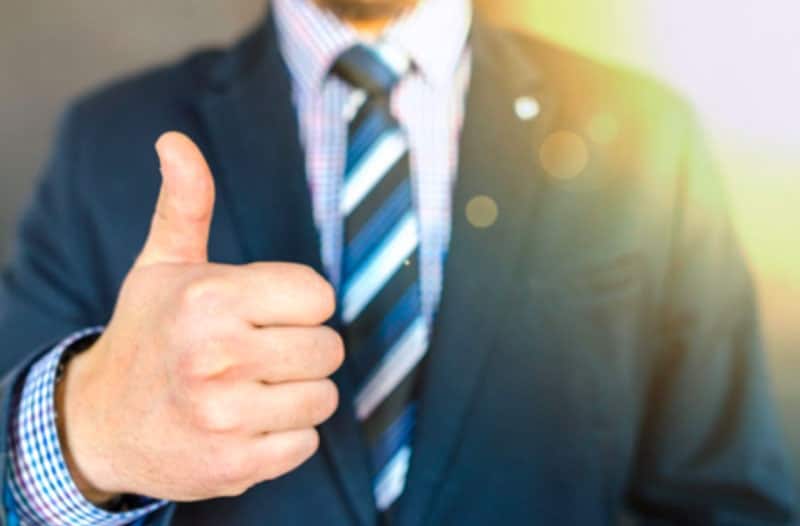 What better way to convince users about our merits than by proving our trustworthiness?
Social proof is basically any form of content which establishes your track record. This could be customer reviews of products, testimonials, interactions from followers, and so on. Ignore it at your peril—social proof can boost conversion rates by up to 400%!
Apart from new users, social proof also has an excellent effect on customer retention. Reviews and testimonials are reminders to existing customers of the value of your products or services, making them a great way to increase brand loyalty.
How to build trust in your brand
The best type of content to use for your social proof obviously depends on your business activity.
If you sell products, you could find customer reviews from Amazon or similar and then quote these on your website.
Likewise, your site could include testimonials, or perhaps the logos of companies who've used your services.
And of course, don't be shy about using your social media to share positive feedback from your users. If customers are satisfied, why not shout it from the rooftops?
Whatever type of content you choose to focus on, remember to keep your eyes on the prize. Forget about creating online content "just because". Instead, choose content which will do exactly what you want it to do.
Conclusion
Creating engaging and effective content is not a one-size-fits-all approach. It requires a deep understanding of your audience, clear communication of your value proposition, and strategic use of different content types. Whether it's through informative blog posts, compelling videos, insightful infographics, persuasive testimonials, or personalized emails, the goal remains the same: to increase conversion rates and foster a strong customer relationship.
At Hello Digital Marketing, we strive to integrate these elements into a cohesive content strategy that drives results. Remember, it's not just about creating content; it's about creating the right content for the right people at the right time. Let's leverage these five types of content to turn your website visitors into loyal customers. Contact us with any questions, we are always happy to help.