6 Reasons Using Brand Storytelling to Earn Customer Loyalty in 2019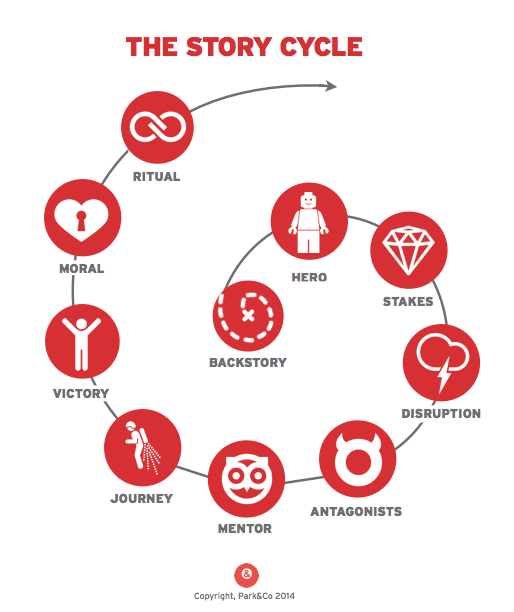 People love stories almost as much as they hate sales pitches. The customers you attract with your brand story will be loyal. Storytelling is not advertising. Gioglio J. states that storytelling is more effective than a presentation of facts and figures. In fact, it gives a 22% time increase in effectiveness. Storytelling affects the customers' loyalty, inspires them to relevant thoughts, and can cause a planned reaction with predictable subsequent behavior.
Storytelling is the essence and the classic scenario of the story.
Statistics from Michael Davis: the assimilation of information obtained through history – 65-75% in contrast to 5-10% of such information. Therefore, storytelling is actively used:
in marketing and sales;
attract attention;
developing a culture of production and service;
training new employees;
brand building company.
HOW BRAND STORYTELLING UNCONSCIOUSLY CAN HELP YOU TO REACH CUSTOMERS' LOYALTY
1. STORIES TELL AND CONVEY AN EXPERIENCE.
The experience leaves a lasting impression that is much deeper and stronger than facts and figures. Essay writing is a good form for delivering a complex story. Some nuances can make your customers feel a dedication to your product. JOHN DEERE specialists publish The Furrow magazine, which has a readership of 2 million people worldwide. What can a company that produces equipment for agriculture write about? Obviously, about the lifestyle of farmers. In addition to information about the company's products, the magazine contains articles about individuals who share their anecdotes.
2. STORIES TELL ABOUT A UNIQUE MESSAGE THAT YOU WANT TO CONVEY TO VIEWERS AND LISTENERS.
How long will your offer stay unique? Probably, not for very long, and any success will be decimated by imitators. When all the facts, figures and characteristics come together in one clear outline, then you will separate from the competitors. In 2018, Vos L. mentioned that storytelling is about selling products, but the main principle is to increase customer loyalty. The best example is NIKE. They have been doing this since the late 90s when Michael Jordan was their "speaker". Their best advertising creation was a video called "The Chance", about a young football player from New York, and its theme was: "We can achieve any goal. You just need to show perseverance … and wear Nike!"
3. STORIES ARE THE EMOTIONAL GLUE THAT CONNECTS YOU TO YOUR CUSTOMERS.
Create stories that build real connections. Look at Facebook, it posits itself as a platform for sharing.
The digital archive of The New York Times is one of the most powerful digital storytelling platforms. The digital age allows companies to tell their stories in new ways. The New York Times archive is a great example of how brands can digitize their history and attract an audience to it.
4. STORIES TURN INFORMATION INTO THE MESSAGE WE NEED.
A true marketer will weave tails around information that will be weighty and valuable to your audience.
Specialists at Weight Watchers understand the importance of emotions in storytelling and therefore, make their advertising videos dramatic. This company creates products for overweight people who have decided to change. It works because the ads are about the potential customers of the company.
5. STORIES CAN MOTIVATE PEOPLE TO MOVE TOWARDS YOUR GOAL.
Stories are unique and can move the hearts and minds of people. Customers are willing to go along the road paved by the storyteller. No one was as cool as Steve Jobs, who turned ordinary presentations into experiences. He masterfully told stories and in the same way, motivated fans to want to touch his product.
6. STORIES OF PEOPLE ARE MORE OFTEN SHARED THAN ORDINARY FACTS.
When was the last time your friend called to tell you about a feature on your phone? We listen and share stories every day. And in social media, it's even easier, just press a key and your 10 or 500 friends will find out about it in a split second. A great example is GNP, a family-owned poultry meat company from Minnesota. It decided to share its corporate history through a booklet. The task was to present the history of the company.
Obstacles that make it impossible to attract customers' attention
The effectiveness of "cold calls" to attract customers is low. One manager, making 50–60 calls per day, can expect that only 5% of potential clients will agree to meet or discuss cooperation. So, it makes no sense to spend the managers' and customers' time on this.
Network marketing is also one of the ways to "kill" a business. Since network marketing hides cheap advertising and attracts people who do not understand the business.
Storytelling helps businesses stand out and become memorable. The use of stories in marketing to give the brand individuality definitely attracts the attention of the target audience. Do not limit yourself to a linear storyline. A sign of great storytelling is that you go to Starbucks every morning just for coffee even if it's 4 km away from you. The main thing in storytelling is to make the brand stand out among the rest, and turn it into potential customers.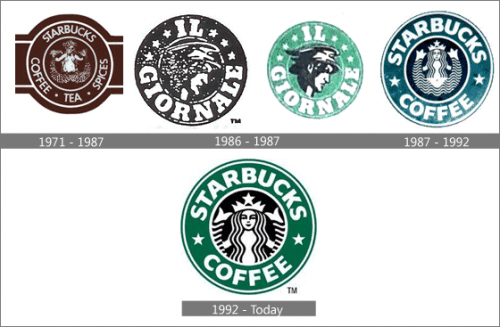 About The Author:
Jilian Woods is a freelance journalist and a contributing writer having more than two years of writing experience. As a writer, she sees her purpose in producing and sharing relevant content with people who are willing to expand their knowledge base and learn something new for themselves. Apart from her day job, you may find Jilian engaged in volunteering or doing yoga.