5 Tactics to Increase Your eCommerce Sales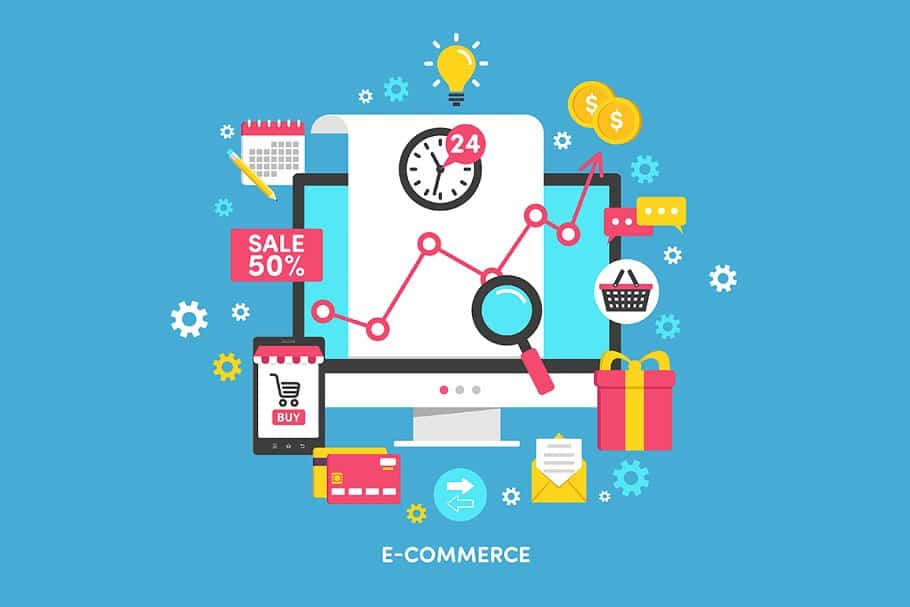 Ecommerce is the new stomping ground for entrepreneurs. Once you have carved out a niche for yourself, keeping your business afloat becomes the main focus of your efforts. You can assure your company's continued success with measures aimed at increased ecommerce sales.
It doesn't take reinventing the wheel, you just have to make good use of the strategies that are already out there. Here is a look at 5 of them.
1. Eliminate abandoned carts
Every abandoned cart represents a missed opportunity for a sale. The customer was in your store, made selections but decided to leave without purchasing one or more (maybe all) of the items they had added to their cart. Ouch!
The tedious nature of the checkout process is often to blame. You should try to limit the steps required at checkout since the more round-about it is, the more opportunity you are giving customers to opt out and buy from your competitor.
If possible, make checkout a single page with only necessary elements included. The extras will just slow down the page and online shopping is all about being quick and convenient. Other smart moves you should consider include:
Revise any forms customers are required to fill out and make them as simple as possible.
Entice customers with "Free Shipping. The offer of free shipping helps to encourage customers to follow through with a purchase. In fact, it has been shown to also encourage them to spend more.
Leave account registration until AFTER a purchase has been made. First, let customers see how easy it is to shop with you, then your welcome email can encourage them to open an account for even more benefits. You should try out different welcome email examples to see which one best suits your company's style.
2. Upsell and cross-sell products.
Upselling involves getting the customer to purchase an item of higher value than the one they originally intended to buy. Cross-selling, on the other hand, is showing the customer items related to the one they are purchasing and which complement it in some way.
Both tactics can increase your ecommerce sales – you just have to know how to use them. Cross-selling, for example is a good choice for your checkout page. The customer has already made up their mind about the first item, now you can gently push the idea of improving their experience with it by spending just a bit extra on the additional items.
Cross-selling also works on product pages, as does upselling. You can increase the chance of an upsell by showing the customer exactly why spending more for another model or version is a wise decision. Comparison charts, demonstrations and customer testimonials work well here.
3. Facebook remarketing
Facebook remarketing helps to keep your products on the minds of those who have visited your site. It runs segmented ads, offers and incentives which are specifically targeted to the viewer and whatever actions they took while on your site. Facebook remarketing is particularly useful when bounce rates are high and conversion rates are low.
It won't explain why your visitors bounce or why they fail to complete purchases. What it will do is use cookies to track and engage them, and encourage them to come back to you. Don't think of it as stalking – that would just be plain creepy! Instead, it is realizing what a potential customer was interested in purchasing but didn't, for whatever reason, and trying to convince them to give it a second thought. It serves the function more of a "sticky note" than "creepy stalker."
4. Increase purchase frequency
Someone who purchases from you has already chosen your brand over others. You just need to keep them coming back for more. There are several ways you can do this, including loyalty programmes where repeat customers are treated to special offers and discounts.
You can also ensure that the entire purchasing experience is as personalized as possible for each customer. Deep segmentation helps here as it allows you to target customers with ads and emails highlighting products which your analytics indicate they are most likely to be interested in.
Both loyalty programmes and segmentation help to increase the lifetime value of each customer, not just in terms of the number of purchases they make but also in terms of the value of each purchase. That is because repeat customers have been shown to be willing to spend more with each new purchase as their trust in a brand grows.
5. Work with affiliates
This is one of the best ways to increase your customer base. Affiliates already have their audience. By teaming up with them, their audience becomes your audience, too. Getting the most out the affiliate relationship with require a good deal of effort upfront but this usually pays off in the long run.
Take the time to map out how the affiliate programme will operate, what benefits you are expecting to gain from it, and how you will keep track of whether it is on target or not. Also, bring the affiliate on board in terms of making them feel like they are on your team and this will be a win-win relationship for you both.
You know your product best. Share your knowledge of and enthusiasm about your product with affiliates. Offer them tips on how to improve their business and suggestions on how to best get their audience engaged and fired up about your product.
The cold, hard fact: there will be times in the life of your ecommerce business when your sales figures may seem stagnant or are on the decline. When that happens, it's a timely signal that you need to rethink your marketing and sales tactics. Better yet, don't wait for things to slow down. Pre-empt the slump by putting the suggestions we have shared here in place now.
About The Author
Evaldas Mockus is an Experienced Search Engine Optimization (SEO) Specialist with a demonstrated history of working in the information technology and Saas companies. Currently, he is associated with Omnisend, an e-commerce marketing automation platform built for growing e-commerce businesses. Follow him on LinkedIn.