5 Psychology Tricks for Writing Effective Sales and Marketing Emails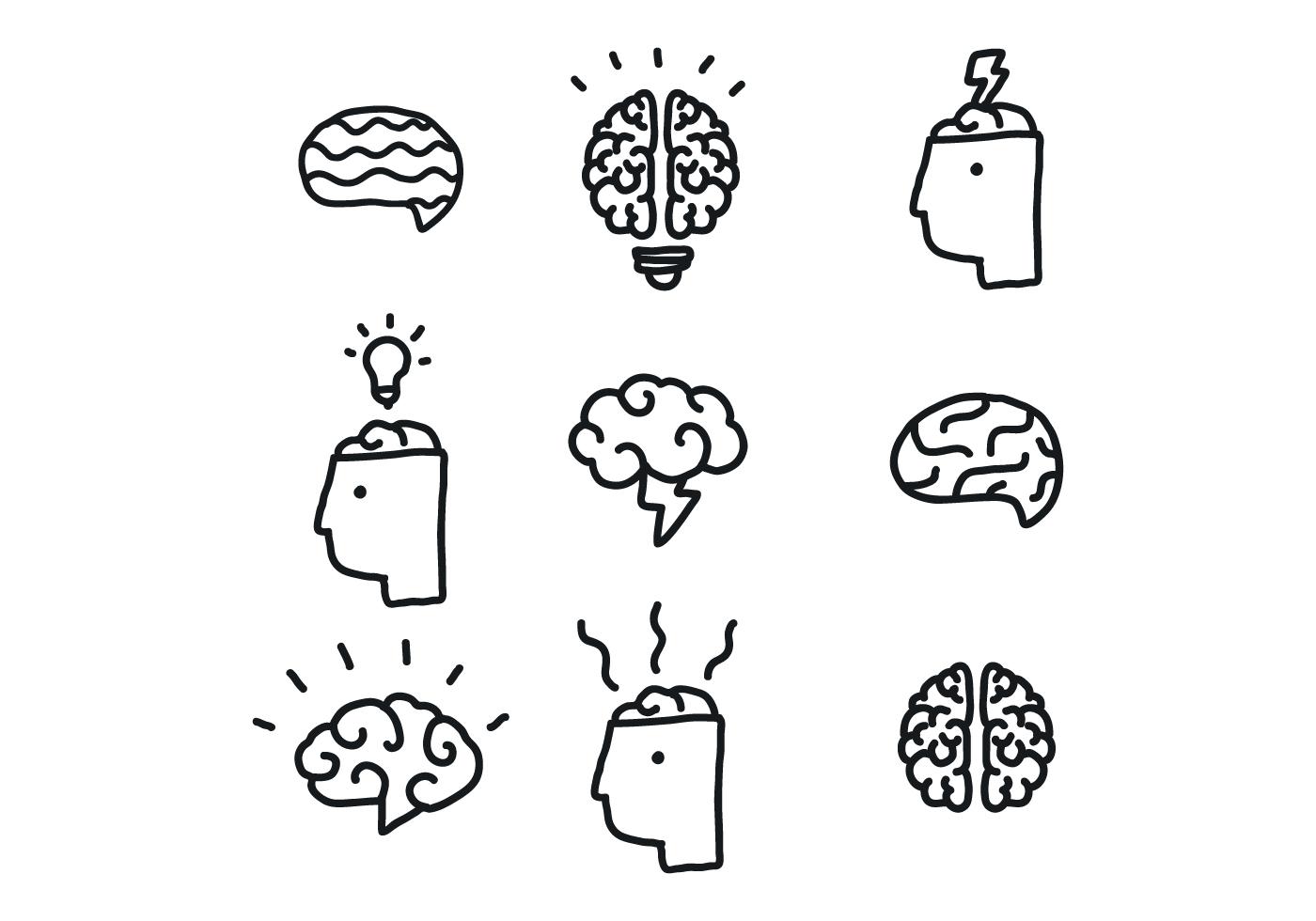 Effective sales and marketing are always about the manipulation of the human mind. If your emails don't work, you should learn how to apply simple psychology tricks. It will boost your email marketing efforts and will take your small business to the next level.
In this article, you will find the top five of the most useful psychology tricks. You can use each of them separately, or apply them all together.
Evoke the fear of missing out
Fear of missing out (FOMO) is one of the most widely used psychology tricks in marketing. It helps small and big companies to increase impulse buying.
In fact, people experience the fear of missing out in numerous situations. They don't want to miss an important call. They don't want to miss a flight. Also, they don't want to lose an opportunity to get a huge discount or a freebie.
So don't hesitate to use this trick, when writing a letter. "You should add a phrase, which will force people to make a purchase right here and right now", says Melanie Phillips, email marketer at BestWritersCanada.
Here are a few phrases you can use to evoke the fear and influence the buying decision:
Only X tickets left at this price
Flash sale! Save up to 50%, three days only!
Hurry – these will go fast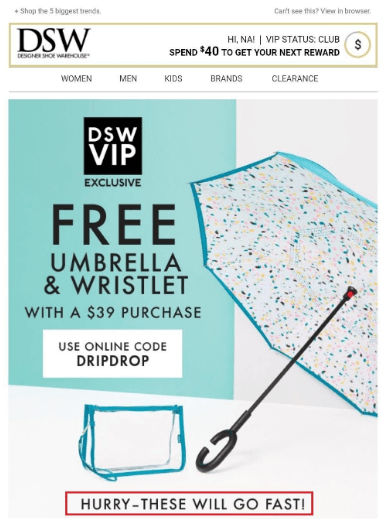 Screenshot source: private email from DSW
Talk about charity
Customers are more loyal to the companies, which contribute to nonprofit organizations and support the development of local communities. So if your small business is involved in charity work, don't forget to mention this fact when writing an email. "If you want to boost sales, you can offer your clients to support your noble mission", says James Wagner, digital marketer at TheEssayTyper and FlyWriting.
The psychology trick is that most people like to donate money. Do you know why? Everyone wants to think of himself/herself as a generous person. Everyone believes in this statement: "I send money to charity, which means that I can consider myself as a good person".
You can be sure that if you offer your customers to get a discount by donating a few dollars, you will generate higher sales. Naturally, it will also help you to collect more money for charity.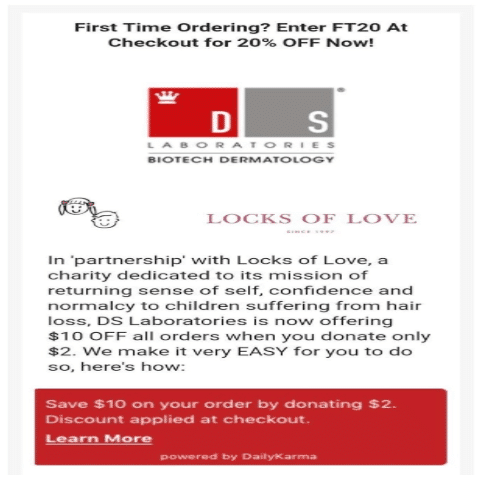 Screenshot source: private email from DS Laboratories
Ask for feedback
Do you know how to develop customer loyalty? You should demonstrate that you value every single buyer and appreciate the feedback. If you put your buyers first, they will love it.
For instance, you may invite your customers to participate in a survey and provide them with a little gift. In this way, you will make your target audience emotionally attached to your brand. This little trick will help you to boost repeat purchase.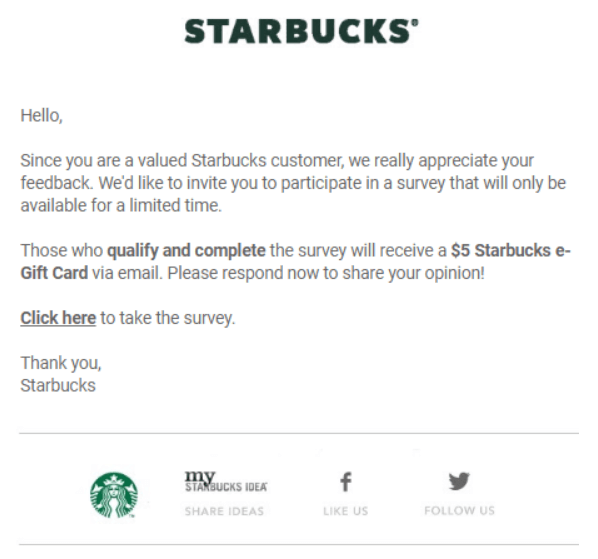 Screenshot source: private email from Starbucks
Personalize your message
Forget about using a one-size-fits-all approach. Modern customers want to receive only personalized offers. So if you want to take your email marketing strategy to the next level, you should invest your efforts in email personalization.
Even if you have a small business, you can follow the best practices of the world-famous brands. Let's take a look at the personalized email sent by Booking.com. It contains three important elements of email personalization:
Name of the client
The phrase "as a frequent traveler", which indicates that customer has a special status
Special offers based on the customer's recent browsing history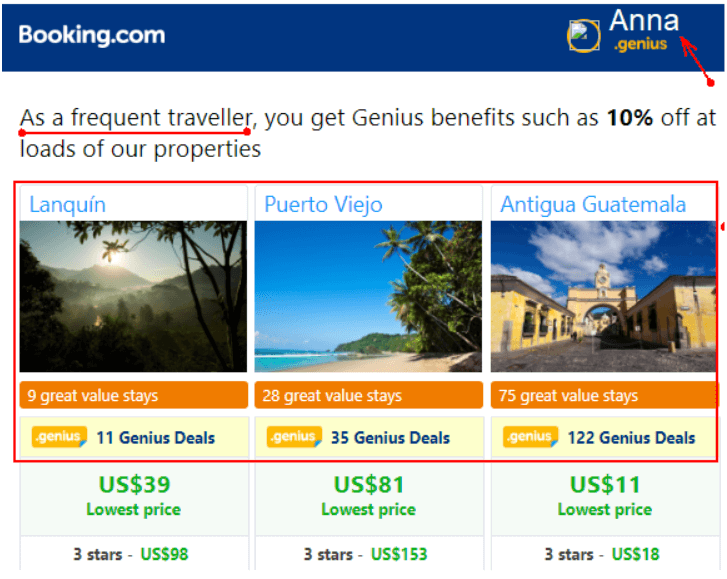 Screenshot source: private email from Booking.com
Create eye-catching design
Your customers get a bunch of different emails every day. And they have no time to review every single letter they receive. So if your email doesn't look catchy, it's highly likely the recipient moves it to trash before reading it.
If you want to make your sales and marketing emails to stand out, do the following:
In conclusion
If you want your small business to succeed, don't hesitate to use these five psychology tips. They are simple, effective, and they really work. These tips will allow you to boost your marketing efforts and generate high sales.

About the Author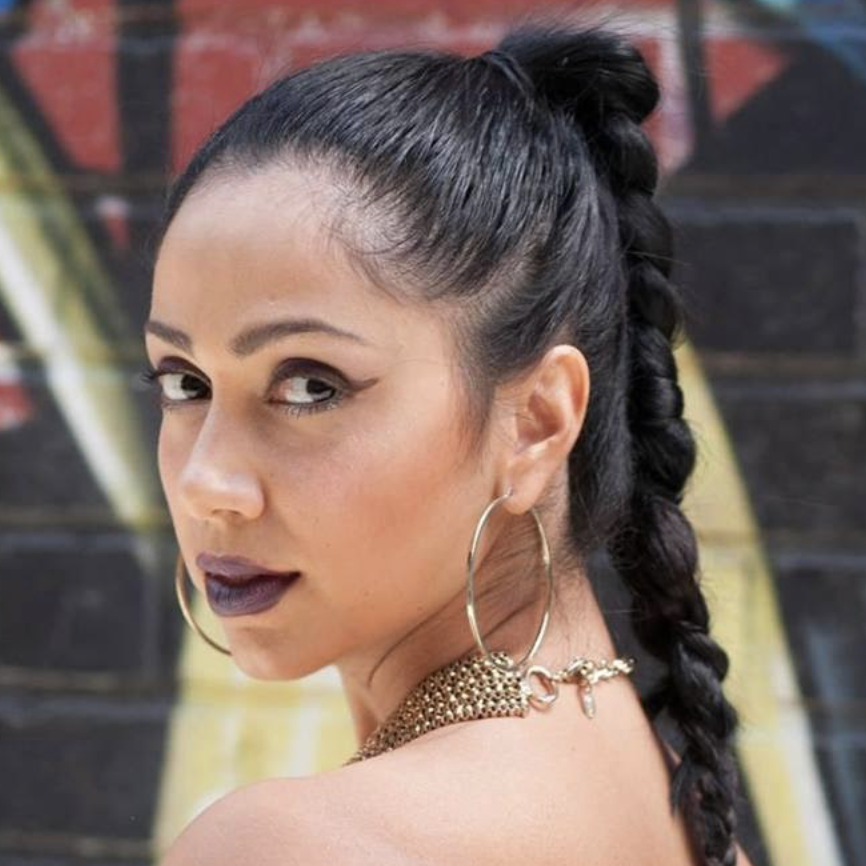 Natalie Andersen, chief content writer, and enthusiastic blogger. She believes that everyone's life has to be the result of the choices they make but a helping hand is always welcomed