5 Link Building Resources That Will Boost Your Search Rankings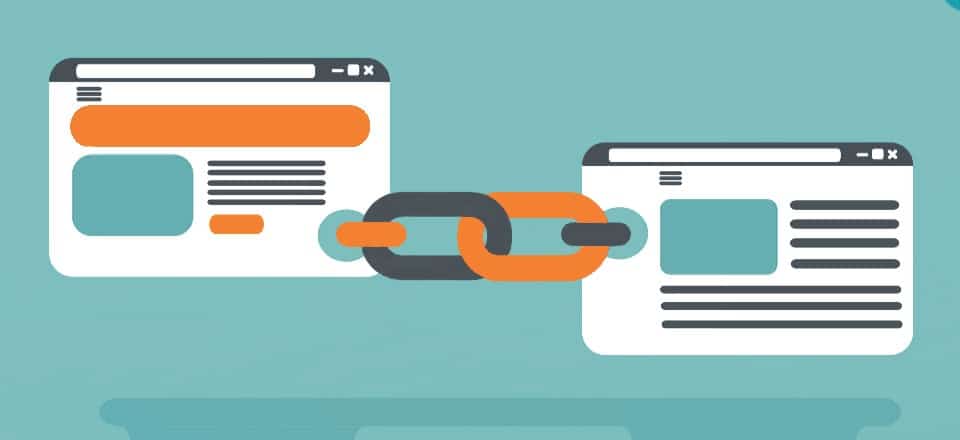 Every business owner wants their website to gain maximum visibility. They want to rank high in the search engines as well. And one of the most essential tools for this has been backlinks. Start-ups and those new to the concept of backlinks, often wonder about its significance.
The search engines view various links to the site as a credible sign. It ascertains that you have high-quality content. When another site displays you as the source, it indicates that your website has something valuable to provide. If your site has more links, your credibility will maximize. But till date, Google hasn't yet come up with a specific way to evaluate credibility! However, you can have access to many tools that will others know that you have a reliable site. Most of the tools are about domain authority.
There are plenty of ways you can build good links and increase your website ranking. You can count on the five tactics discussed below:
Indulge in guest posts
Simply put, Guest Post is all about creating free content to any other blog and site, for exchanging a backlink to your site. You can share this link in the author bio space. Alternatively, you can cite the data in the content body in your blog. It has been an age-old link building tactic that is a win-win thing for both. A site has access to free content that it can share with the target audience. The other site gains a good quality link.
However, there is few website owners' leverages this tactic by making use of the low-quality website. Usually, they employ writers with very less experience. They are asked to write about specific topics. After that, poor quality articles get pitched to certain websites. But this is tough to carry on today. It is because Google has issued several warnings concerning guest posts. And this has been a good initiative for link building. Though many website owners are no more resorting to link building strategy, many are willing to curate high-quality guest blog posts. Hence, Guest Post till date happens to be one of the best tactics for generating quality backlinks which enhances your overall SEO initiative.
Pay attention to public relations
Many online marketers might look upon Public Relations as a conventional marketing strategy. However, when it comes to link building, this term indicates the use of specific processes to attain backlinks. One of the essential ways to get this done is to get seen as a potential source in online content or a news article. Earlier the only method for this was to deploy a publicist who could connect with prominent publications and journalists.
Today, you have the chance to decrease the requirement for third-party assistance by signing up for help in sources like HARO. It allows journalists to place calls for the references in the daily newsletters. You need to specify the areas where you have your expertise. Post that you will receive a list of all the journalist requirements associated with the skills you mentioned in your inbox. You can connect with the journalists and check if they are interested to learn what you have to share. A press release is a useful tool for this. The journalists and bloggers are always in the search for new and useful data. Hence, the moment your business achieves something, ensure that the details and announcement are easy to find.
Content quality will never lose relevance
No SEO tactic can work for you to get you the best links if your content isn't up to the mark. The modern-day audience wants nothing less than informative, high-quality content. Hence, you need to research thoroughly before you write your article or blog. Your post should have some extra information or a unique perspective that will pull the audience towards your site. In-depth research and content planning play a key role here.
If you provide low-quality content, your audience will think you've taken them for granted. It will result in increased bounce rates, and your website visibility will reduce drastically. Similarly, when you are taking the time to analyze the facts you've got from the research and how you want to use it in your content, you can develop quality content. Readers and online users have a habit of sharing informative and thought-provoking articles. So, go all out and give it your best when you are curating content. It is the life of your website or blog. And it will enable you to attain quality backlinks. You can find more about it at ADEL SEO
Make your keyword selection accurate
If you want to make your keyword selection precise, you need to know the services and products you want to be recognized and rank for! Once you are aware of this, you can come up with a combination of keywords, both head keywords, and long-tail keywords and check if that is in sync with your service and products. Also ensure you add the location at the end of the keyword, to rank even more specifically. Organically use the keyword all through your content. And this will help your customers to find you quickly in search engines. Once these customers know of you, read your blog posts which suggest the way your service and product can help them, it is likely that they will share about your company providing a link.
The concept of skyscraper content
Today, the term Skycrapper content has become popular in SEO as well as link building tactics. Simply put, Skycrapping is the way of searching and eventually finding the content in a niche that is successful. You then further excel here. The concept is one of the best processes to generate valuable content ideas which can get you quality links to your site. Also, once you have implemented this process on a well-known platform. Google will provide better ranks. Even, you will start to earn better backlinks as well.
Like SEO even link building practices has its pros and cons. You need to weigh and assess how you can use your link building strategies to your advantage. Only a reputed service provider or a professional SEO expert can help you with this. You can search online and join hands with the best SEO service provider, who can cater to your link building requirements effectively.
AUTHOR BIO
Olivia is a content manager responsible for the editorial section at ADEL SEO, a website devoted to provide the best SEO services