4 Ways How to Optimize Content Strategy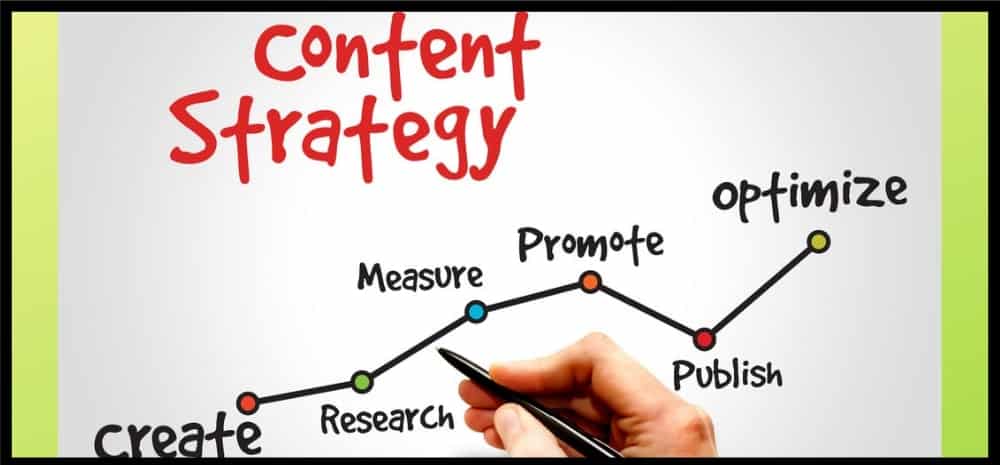 All modern businesses need content. If you think about it, there is no marketing, sales, or business without content. Every single product or service is reliant on content because that is how things work.
You cannot sell something without letting your prospects know what that something is, and you cannot convince anyone to trust your brand unless you prove it through words. Content optimization is key!
Content Marketing Institute reports that 90% of businesses leverage content optimization SEO to acquire inbound leads.
HubSpot studies suggest that businesses who consistently blog have 434% more pages that are indexed by Google.
The average internet user sees approximatively 5,000 ads per day (in various forms and places).
Do you need more proof that "content is king"?
Since you're here, you're probably eager to find some valuable advice on how to properly optimize your current content strategy. Well, without further ado, here are four main ways to do it.
Publishing, Distribution, & Promotion
Publishing, distribution, and promotion are three distinct parts of your content marketing strategy. Nevertheless, success cannot arise unless each of these aspects are well done and properly optimized.
The first thing you need to address is where your target audience spends time online. If you sell fitness related products, choosing social platforms like Instagram or Facebook is a way better choice than LinkedIn. Therefore, before you publish something online, make sure that the people who are going to see it will be interested!
Secondly, the distribution of your content can be done in various ways. However, one of the best ways to create long-lasting impressions is to associate your content with niche influencers. You can find plenty of micro social media influencers (less than 10,000 followers) using platforms like Buzzsumo. Contact those that fit your audience description and negotiate a price for promotion.
Thirdly, you need to promote your content in more than a few places. Ideally, you should constantly seek traffic sources by testing more platforms. For example, posting answers in various niche forums and Q&A platforms like Quora and Yahoo answer will get you a lot of organic traffic over time.
Creating and promoting a YouTube video that showcases your product's benefits is another way. Facebook, Instagram, Twitter, or any other social media platform puts at your disposal countless paid advertising features.
Don't forget about third-party advertising platforms. You can go for native adds, popups, video ads, and so on. Don't limit your promotion activities – there are many traffic sources that you should consistently test and analyze. If one works better than the other, you should invest more in it!
Measuring ROI: Basic Metrics
Content optimization involves extensive analysis, especially when we're talking about content optimization in SEO.
There are three important metrics that you'll want to track for every campaign you effectuate. These are leads, sales, and sign-ups.
Simply put, you'll need to figure out how many people take action after consuming your content, and what type of action they take. While some will submit their email address, others will immediately purchase your products. Your job is to measure the ROI of your investments to see if your tactics are productive or not.
Measuring ROI: Proxies
When you cannot measure the basic metrics because your content strategy is fresh and there's no data to analyze, you'll have to start focusing on proxies.
Proxies are approximate conclusions that you make after assessing your performance manually. Just like scientists cannot confirm something right away, they gather more clues (proxies) until the equation is complete.
Some of the proxies are likes, comments, and shares that happen on social networks, the number of time people spend reading your content, blog comments, and brand mentions. Use tools to speed up the process!

Using Data to Optimize Your Strategy
Content marketing is often a number's game. As you keep gathering and storing data, you'll need to figure out ways to leverage it properly.
The simplest way to use data to optimize your content marketing strategy is to perform A/B testing. This involves a comprehensive analysis of the results generated by two or more campaigns or strategies that you've used in the past.
For example, if you outsource content writing services, you can track the results of each writer that posts on your blog. Pick the one that generates the most results and drop the rest.
Paid ads…analyze two different ads and figure out what elements (images, copy, traffic source) bring the highest ROI. Once you've found a pattern, start investing more in the things that work.
Takeaways
What is content optimization? The way I see it, it is the art of perfecting your marketing message, so both your prospects and Google will love what you did.
If your content is informative, inspiring, and qualitative, customers will recognize your brand as a quality asset and resource that will bring value to their lives. If your content is mediocre, clients will think the same of your products. Start leveraging what you've learned today and witness the results yourself!
Author Bio
Robert Everett is a full-time content developer who's currently working for an essay writing service in the US. His main passion is to help students thrive academically, especially when it comes to disadvantaged teenagers who struggle to find their path. In his free time, he's working for animal non-profit organizations.