Shareable content is a part of the successful content and social media marketing strategy. If you manage to create the content that people eagerly share and discuss – it helps boost traffic and get more potential customers to your website. The truth is that there is no universal solution to make a piece of content go viral.
On the other hand, there are specific traits commonly present in the highly shareable pieces. And if you understand how it works, you will be able to replicate those peculiarities and create content that your users will share with others.
So, what makes the content shareable? Let's dive into the theory of shareable content and see what actions we should take to create similar pieces.
Value and relevance

People love the content that is about them and their lives. The content that manages to show the solution to the issues of the vast audience sparks the most interest. One of the studies conducted by The New York Times in 2011 revealed that 94% of people shared the content they considered to be useful for recipients.
The brands should perfectly know their audiences to offer the content that may help people solve their issues. They may ask their users on social media or in comments to share their questions and ideas.
Type of the content

People share various types of the content, and it seems that you can't predict what post they will share more the next time. Some surveys show the correlation between the number of shares and the type of content. Thus, one of Moz's studies in collaboration with BuzzSumo revealed that quizzes, lists, and videos tended to perform better on social and received more shares and likes than other posts. It was probably because they were easier to digest.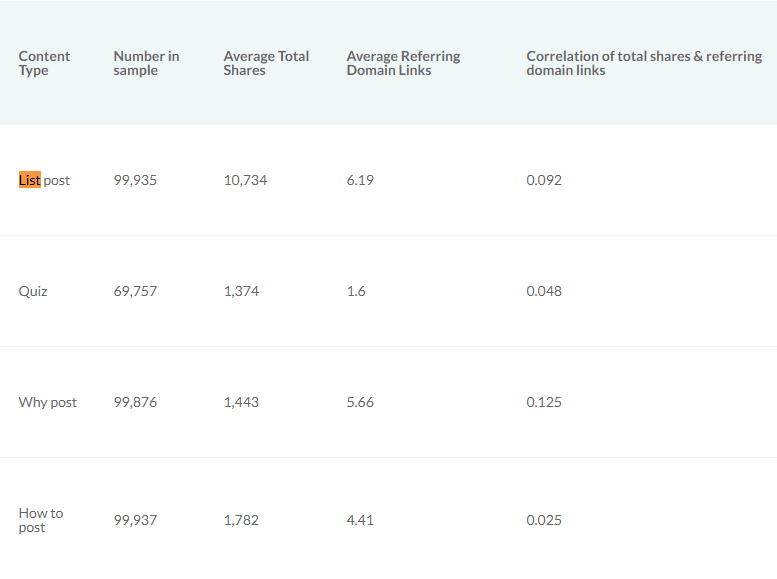 A study from Cisco states that the importance of video content grows exponentially. It even predicts that video will gain 85% of all internet traffic in the U.S. in 2021. It reflects the most popular way to consume information nowadays.
Jonathan Berger, the author of a study published in Psychological Science journal, found out that our emotional response to the content directly correlated with the desire to share it with others. Just remember all those cute cat videos that took over our Facebook feed!
But you shouldn't discard the negative experiences. People were used to sharing negative reviews about the brand more often in the past. Today there are still significant 35% of users leave negative reviews on the brand pages. It means that emotions play the vital part in triggering users shares, and you should pay close attention to the emotional value that your content bears.
Considering the above said, here is what you should include in your content strategy to encourage your users to consume and share your content.
People gladly share the posts that have already created buzz around the web. That's why trends may be your go-to topics for creating the content. Explore Google Trends to find out what hot topics are in high demand today. You can find out what is trending each season, choose the right keywords and even tailor your posts for different geographical locations.
Google Trends is a great tool that marketers hardly use in their daily routine. It has huge potential in solving tons of content marketing questions and can supply you with ideas non-stop. Check out this video to learn how to use Google Trends for marketing:
---
2. Learn from your rivals
Competition analysis is a goldmine for marketers. You can gather tons of useful data when researching your competitors content. Starting from the keywords they use for the content and to the platforms that bring them the most engagement.
Then analyze what their top performing content is. You can use Ahrefs or any other tool for competitor research to see what posts are their most shared and tweeted ones. Check out what types of their content has the most of shares by filtering the posts that contain the buzzwords, like "top" or "how to."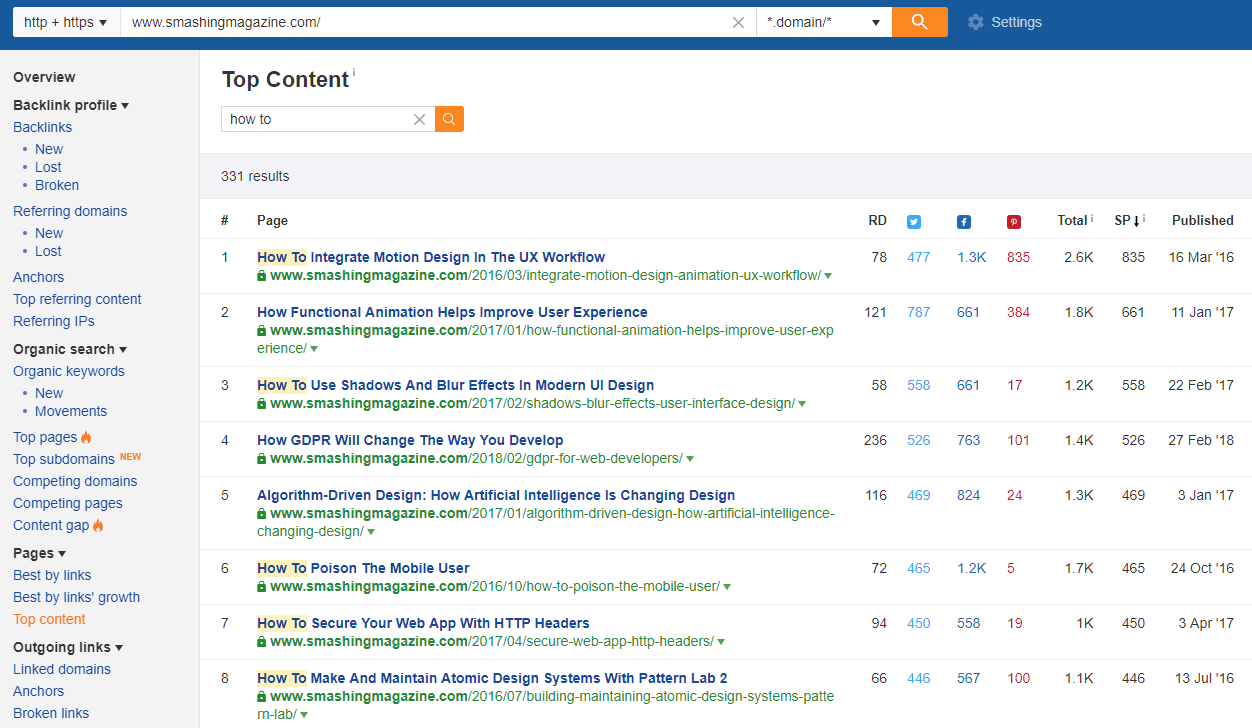 ---
3. Create the best content
You can use the post ideas that your competitors use for their content. But don't think that your content on the same topic will bring you more traffic and shares just because you create it. Your content should be much better than that of the competitors to attract attention.
Check out the Google SERPs for the keywords you use in your marketing strategy to stay aware of the content that gets to the top. Analyze its structure and try to make your article on the same topic look and read better than the posts in the Top 10.
Your article won't stay forever in the user's News Feed. It will soon be buried at the bottom with tons of other content that people scroll through. You need to post consistently but avoid to be boring!
Repurpose your best content in various forms to keep the users' interest to it. Share your old articles or videos with the audience from time to time. But always try to add something new, add more value. Breaking the content in chunks and sharing those chunks in different forms (article to podcast or slides into a video) also makes sense.
5. Entice people to share

It never hurts asking! So don't hesitate to ask your audience share your post or video. Don't forget to set up a share bar on every page with the content you'd like to be shared. Modern users will hardly bother copying your URL to share it to Twitter.
Consider having a short paragraph at the end of your article or Facebook post that encourages users to speak out on the topic, share their experiences and questions.
Creating the content that users might share is sometimes like chasing a ghost. In most cases, it's hard to predict that readers will share a particular article or video. And even the ton of shares doesn't guarantee that people will read (or even click the link to) the article they've shared on Twitter.
But it doesn't mean that you shouldn't even try. Consider the tips above and learn your audience. Always keep in mind its issues, questions, and overall interests. Thus, you have high chances to offer people great content over time!
---
---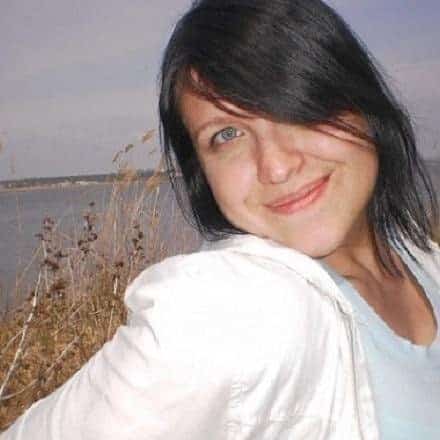 Author: Helen Stark