3 Marketing Slogans You Need To Stop Using in 2024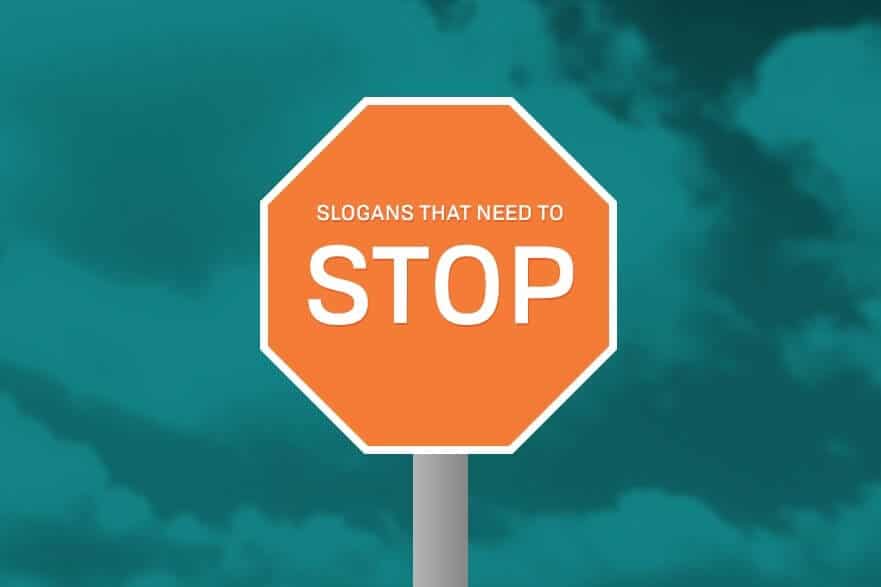 After completing our previous list of business names you should avoid, we decided to create a list of infamously bad or repetitive words or phrases we constantly hear and see in marketing. we now are bringing you marketing slogans to avoid.
We're not trying to pick on anyone—instead, we want to help anyone improve their business with small adjustments that could have huge impacts on how potential customers see your brand.
Here's our list of 3 marketing slogans, taglines, and terms you shouldn't use in 2024.
#1 -The Tried-and-True Trio
Fast. Powerful. Efficient.
Durable. Stong. Forever.
Every. Single. Tagline.
This trend absolutely needs to stop. Sure, it may be a quick and easy way to sum up your brand's qualities, but it screams "rip-off" and "lazy". These vague tags are neither clever, stylish, or helpful to your customers.
In fact, this article by AdAge sums up exactly why you shouldn't use this tacky tactic: Because these types of taglines don't convey any real emotion, so your audience doesn't make any real connection.
What you should do instead:
AdAge goes on to say that using a longer, specific slogan for your company. It may seem counterintuitive, but the sweet spot is around 7 to 12 words to create an emotional connection with customers.
Try out a few versions, and if you're really not happy, then you can go back To. Doing. This.
#2 – How's the "Whether" down there?
So now that you've come up with your new tagline, you'll want to expand a bit on your business. You think, "what should the first paragraph on my website say?"
Despite millions of options for enticing potential customers with something clever or thoughtful, too many businesses lead directly to this mess:
"Whether you're a business person or a blue-collar worker, we have the solution for you!"
or;
"Whether you need help with HVAC or plumbing, we handle any home issue!"
Or even;
"Whether you're a demi-god with supernatural powers or just a run-of-the-mill peasant, we'll put your stress to rest!"
People jump to these common sayings because it's an easy way to frame whatever you're trying to say. It's treated like a colouring book, where all you need to do is stay between the lines.
What you should do instead:
Lead directly into whatever you're trying to say. Imagine you're speaking directly to your customer. What would you want to communicate to that person?
After all, are the above phrases something you might say in everyday conversations? Whether you're a professional writer or a new business owner, you probably don't.
#3 – From overused to abused
In certain industries, once-original slogans and taglines end up being passed around until they lose all edge or creativity that they once held.
In the tech industry, you might see something like this:
"Innovation."
"Forward-moving."
"Progress."
A single concept, with no detail or distinguishing features—just the one word that these companies' owners want you to think of when you see their logo or hear the brand name.
In the legal industry:
"Expertise and leadership."
"Partners in excellence."
"Practicing relationships."
Now, two concepts mashed together with no additional details or flair. It's no wonder why many law practices are dropping the slogan altogether.
And, our personal favourite, the agriculture industry:
"From farm to fork."
"From field to fork."
"From our farm to your family."
Presented mostly without variation, this slogan trend is taking over the ag industry, one company at a time. Bonus points for hipster-looking fonts and visuals to accompany the slogan.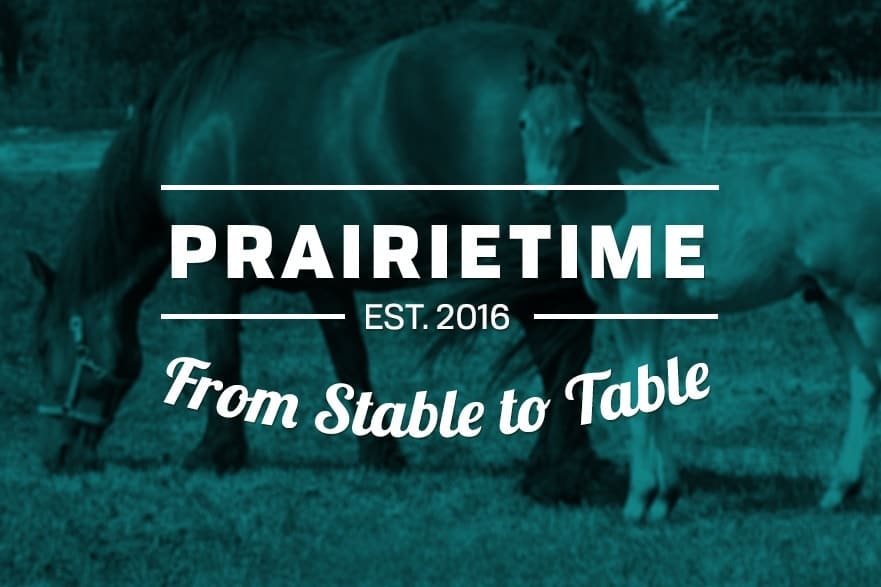 What you should do instead:
Anything else. If you're looking for something original and clever, it's always best to go in a totally different direction than everyone else in your industry. Don't fall for common trends, and avoid borrowing ideas from competitors.
BONUS – our list of (dis)honourable mentions:
"You've tried the rest, now try the best!"
"For all your ___ needs!"
"Think ___? Think again."
"Got ___?" (à la "Got Milk?")
Any variation of "We're always with you."