2019 Content Marketing Statistics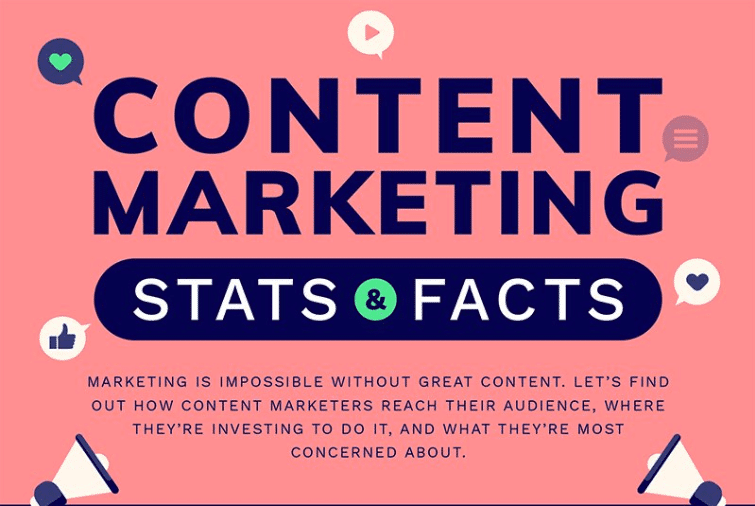 For a long time now, business owners have found marketing to be a great way to boost awareness of their products and services. Although there are several forms of marketing, content marketing remains one of the most effective. What's more, content marketing has brought huge changes to the marketing industry. According to recent research, it generates three times the number of leads per dollar spent that paid search does. This clearly shows how dramatically it has transformed the industry of marketing today.
Content marketing is widely used all over the world by marketers and business owners alike. A study carried out on the usage of content marketing showed that 91% of B2B marketers had used it to reach customers. But out of this great number, only 86% said content marketing is a key strategy. Large companies around the world make use of content marketing. This is due to the very fact that content is ideal for customer retention.
At the same time, running a successful content marketing campaign can sometimes turn out to be a bit of a challenge. But there's good news – experts have suggested ways of ensuring companies get the best out of their content marketing strategies. According to top reports, some of these ways include distributing consistently, selecting the right audience, and driving profitable customer actions.
Among the many marketers who did not use content marketing, about 54% planned to launch a content marketing effort within the next 12 months. Another 43% had no immediate plans, and 4% had once used content marketing but stopped.
Understanding modern content marketing is possible with the knowledge of the most important recent stats and facts. And this infographic has got you covered. It comes with a wide selection of facts and statistics about content marketing. Through its accurate and reliable figures, you can gain a deeper understanding of content marketing in no time.

Author: Josh Wardini
Josh Wardini is the Co-Founder of Serpwatch. started building his experience in all things Internet since the beginning of 2000. A novice but aspiring developer, he lives and breathes SEO and loves to explore how the World Wide Web works.