The Year 2019 is here and with as every year passes new digital trends emerge in the market. This is the nature of this ever changing world of e-commerce. It has been established that your businesses website is the reflection of your brand and its message. The presence of a sound and responsive website is no more an option, in fact it has become necessity. Now businesses do not have a choice because a poor quality website can discourage new clients and will produce zero conversions.
Having a poor website design affects your business to a huge extent in a detrimental manner. Ironically and unfortunately, this is occurring with an alarming frequency. There are numerous mistakes that retailers make on a daily basis, majority of them are easily avoidable with an effective piece of planning. In 2019, your web design will either make or break your organization's goal. It is not restricted to just the way it looks, but the way your website functions and the ease with which the visitors can navigate through your website.
E-Commerce website development has become the showstopper out of all the current online trends. There is a massive market providing e-commerce solutions and these companies are facilitating their customer base by helping them achieve all of their marketing needs and goals.
Top Design Flaws to Avoid in 2019
Good web design is the fusion of form and function to create a memorable and lasting experience for your visitors. But there will be always be presence of websites that do not particularly practice the implementation of user friendly web design, therefore, causing businesses severe losses of money and reputation. Here are some of the top flaws in e-commerce design you should avoid in 2019.
1. Your Site Not Being Mobile Friendly
The use of smart phones is at its all-time high. People prefer the convenience of mobiles, rather than physically approaching a brand. Businesses should recognize this fact and build a site in such a way that it provides a smooth mobile experience. It has been observed that users like visiting a site that can be quickly surfed on mobile phones. It is indeed one of the most common website design mistakes as a mobile friendly website is key to surviving in this digital age.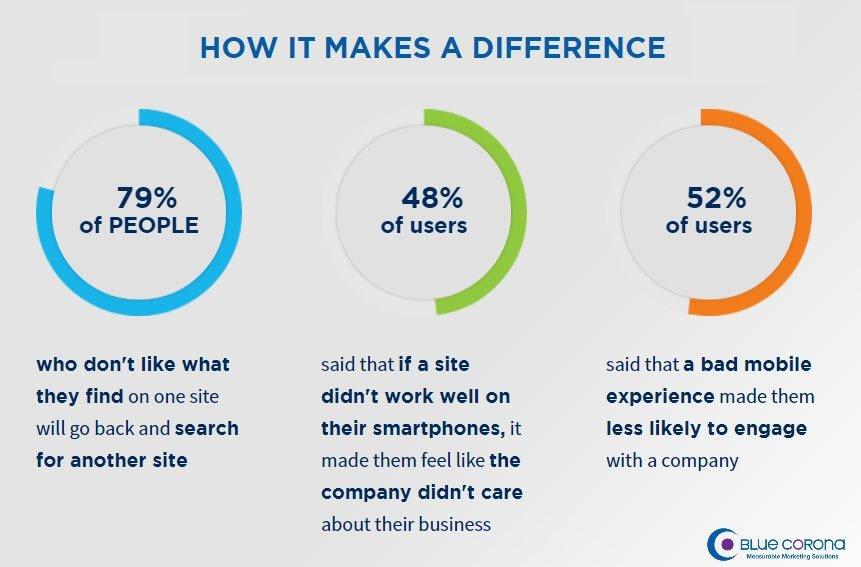 ---
2. Lack of Product Information
It is almost criminal for your e-commerce site, if it fails to describe a product effectively. Customers always prefer products that are available for sale and those that offer a complete set of specifications. This information facilitates the visitors in making the correct call, regarding the purchase of a particular product or service. All elements of ambiguity nullify once there is a thorough description of the item.
For instance, if you own a clothing e-commerce firm, you would want to describe your product thoroughly including all of its features, shapes, sizes and colours. At the same time, you would want this information to be appealing for your customer. It is not a good idea to put the description in an essay format. Bullet points covering all the aspects are preferable. Below is the example of one such e-commerce store where product information is displayed in more of an essay writing format, which can put off the customer, as they don't have much time to ponder.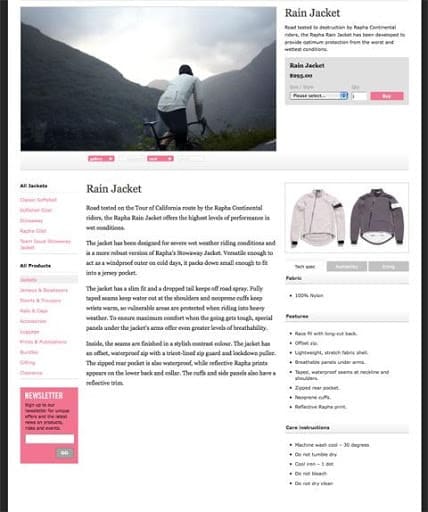 ---
3. Missing Contact Information

Marketing experts strongly emphasize the need of putting contact information on every page. This information should be easy to read. Details should be correct, wrong details can turn away the customers for life. The most obvious places to put your contact information is either in the header of the site or on the top side bar. It is a good idea to provide multiple contact mediums like contact number, email, fax, etc. The presence of this information adds a level of trust for your customers.
4. Don't Create Difficult Checkout Process

In the modern world of e-commerce, ease is the name of the game. When customers finally decide to choose your brand and product, you do not want to make things complicated for them in the checking out phase. Remember, this is the final stage of the purchase cycle; to lose a customer at this point is a mere pity.
This is one of the most damaging mistakes that can occur when designing an e-commerce site. Some online businesses make a horrible mistake of formulating a highly technical and less user friendly mode of payment. The more steps you put in the final checkout procedure, the more opportunity your customer has to abandon the cart and never return to the site. You need to make it easy as possible.
5. Lack of Live Interactions
A recent trend has emerged in the form of live interactions. These interactions allow customers to come up with a product or service that matches their wish list, this helps the business gain lifetime loyal customers. Due to its high popularity it is safe to say that this trend will further upgrade in the coming year 2019.
One good example of this trend is of Sophie and Trey, who has implemented it very effectively. It is an online boutique and clothing store for women in the United States. To keep their customers moving with the trend, they introduced the concept of directly interacting with them on video and audio calls. This helped both the customers and the business to cultivate lasting relationships.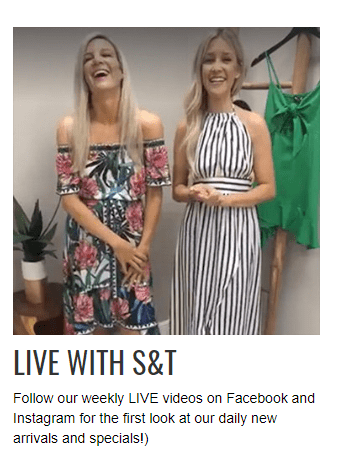 ---
6. Making Users Wait Long For Content

In the present era, customers do not have much time and the online marketing world is quite delicate. You do not want your customers to switch to your competitors upon the occurrence of any mistake at your end. When they visit your site, they want things to move fast and smooth.
A blank screen, shown when the content is loading, can give a bad impression of your to your viewers. This can trigger the annoyance and frustration levels of your valued customers. E-commerce sites should strive to give the impression that their respective website is swift and responsive. You should never do anything that creates a negative impression of your business and should always be striving to tap the mind of the customers as quickly as you can. Remember, the first impression is the last impression.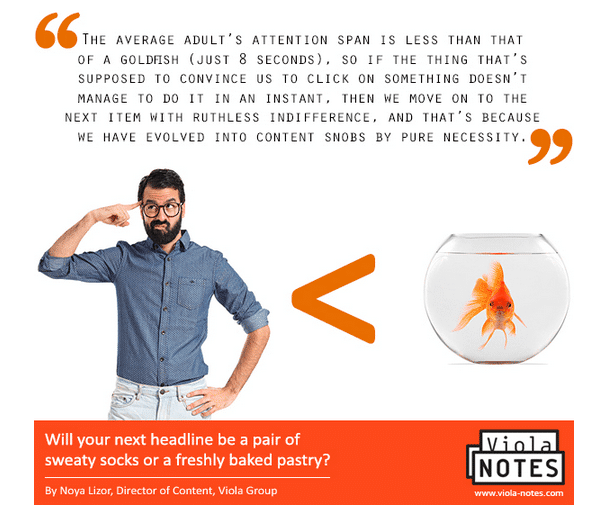 ---
7. Weak and Slow CTA (Call to Action)

It is vital to make the checkout process as easy and intuitive as possible. The role and positioning of CTA (Call to Action) is significant. Place the CTA on the top of the screen in the conversion path to achieve maximum possible visibility. In the world of marketing, this is considered to be the biggest blunder if your site does not have a good and effective CTA. A clear landing page with visible CTA can increase conversions by 20%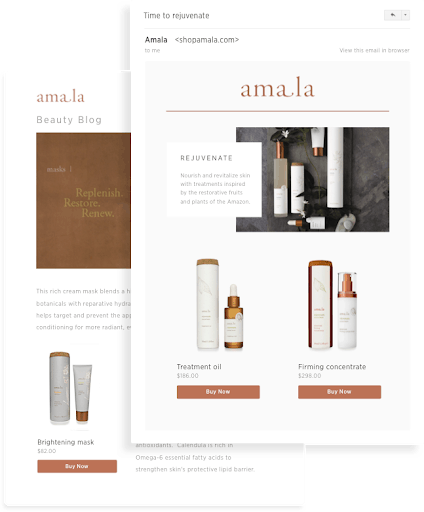 ---
The above beauty blog of "Amala" illustrates the importance of positioning the CTA. It also depicts the presence of buying buttons, helping the visitors in swift purchasing of their selected items.
8. Lack of Depth to Designs

The modern day digital world is extremely competitive, the demands of the market are quite dynamic and the needs of the customers are constantly changing. So, it becomes highly imperative to add more depth to the design of your website to entice viewers as much as possible.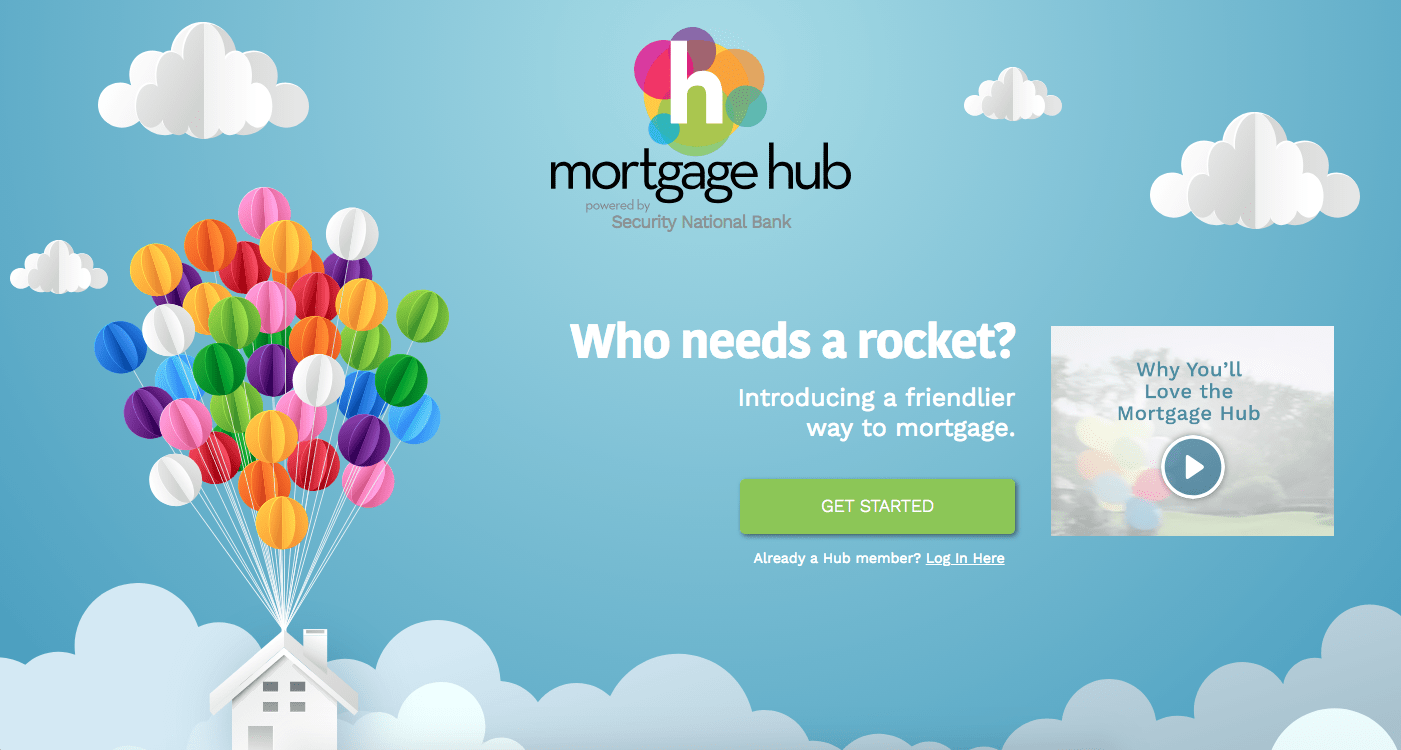 ---
The image above is an example of mortgage hub site. The website design is full of drop shadows and varying colours to add depth and give the site a sleek look. On the contrary, below is an example of Arngren, where the design is quite abnormal, cheap and messy.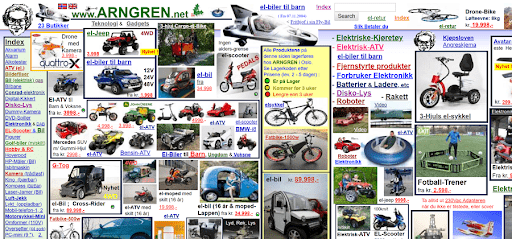 ---
9. Slow Navigation

Like everything on your site, the navigation design needs to be clear so that your visitors know how to swiftly get from A to B. According to Forrester, 50% of sales are lost because your visitors could not find your products. This is indeed, bad news for your brand and its sales.
10. No Thank You Page
When customers leave your page, they should be thanked for their precious time. A Thank You page is significant because visitors conceive this as a form of appreciation. Numerous studies have indicated that thank you page increases the chances of sales. These pages are also helpful in tracking the journey of buyers in Facebook Pixels and Google Analytics. Unfortunately, there are still businesses that do not include a thank you page in their website.
The Bottom Line
The role of technology on our lives has been massive. It has impacted almost every aspect of human life. Consumer these days are very hands on with the online digital world. When firms create their websites, customer's ease and comforts remain their top priorities. The concept of User Experience (UX) has been growing quite fast. The massive challenge in 2019 many e-commerce websites will be facing is the conversion of visitors into buyers and then loyal customers.
---
Author: Jenny Harrison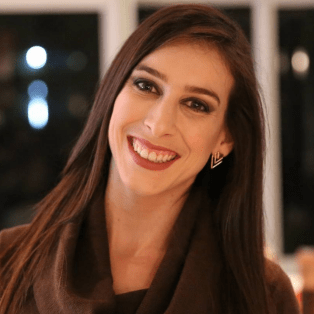 Jenny Harrison is a passionate marketing and business blogger. She loves to engage with readers who are seeking B2B and B2C marketing related information on the internet. She is a featured blogger at various high authority blogs and magazines in which she shared her research and experience with the vast online community. Currently, she is associated with PNCdigital.com, an Orlando based E-Commerce Development Company specializes in OpenCart, Magento, Shopify Web Development.