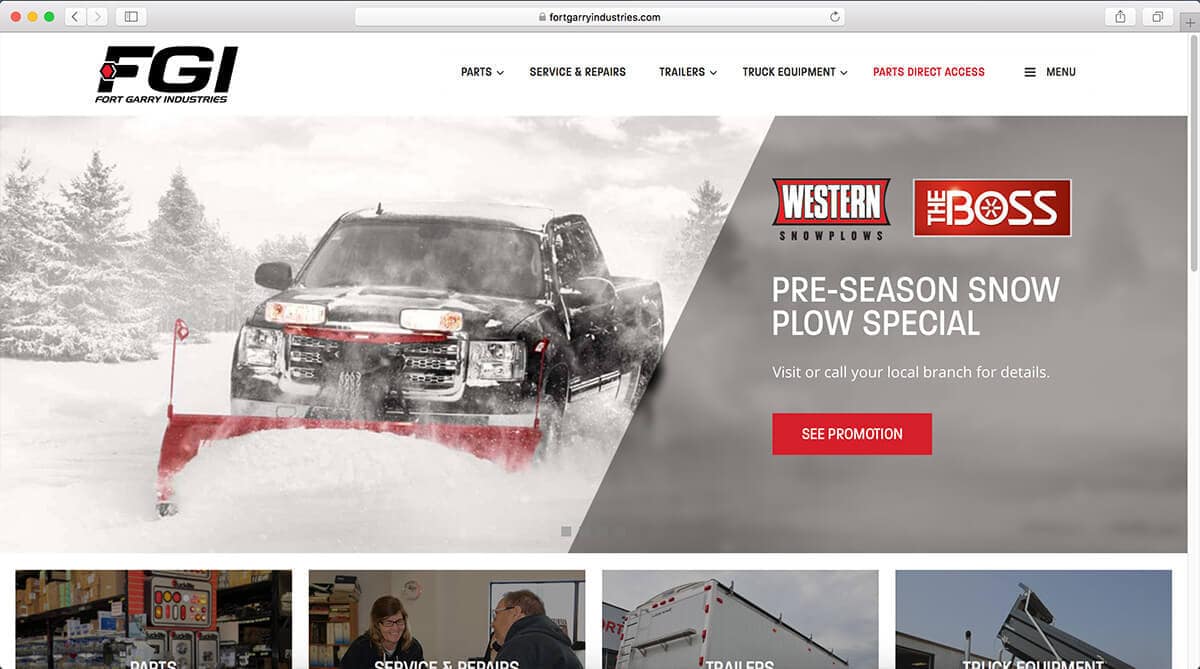 Fort Garry Industries is a name that many heavy truck drivers, companies, and communities that have come to trust for decades. FGI came to us with a need to re-design their online customer experience to meet their needs best.
We worked with the team to analyze how their old website was being utilized and worked with data to drive informed decisions for the first version, which we launched here. Today, we will continue analyzing the user experience for FGI and help develop strategies that drive growth, and a delightful experience to their customers from coast to coast.
Check it out here: www.fortgarryindustries.com
Discover, Build, & Grow your website with us
Interested in our rates?
---
Learn About Growth Points