Using Advertising to Power Your Content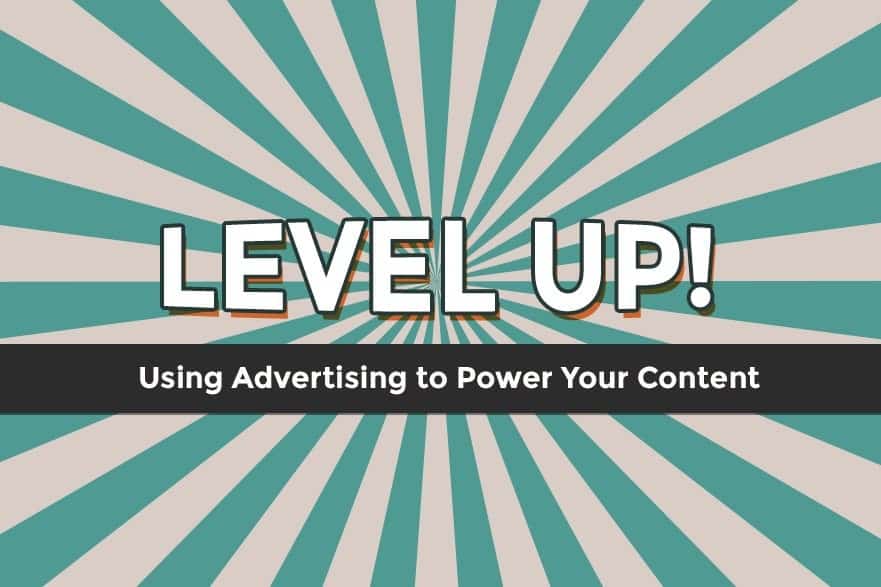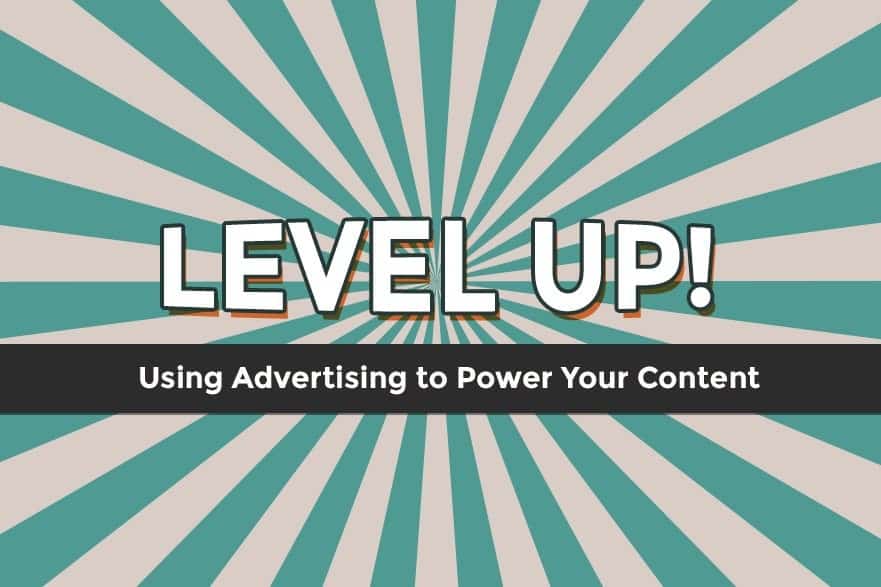 It's no secret that better websites have an easier time online for a lot of reasons. Whether they're living up to current web standards, well optimized for search, or have been extensively A/B tested for conversion – your level of diligence has a direct result in the traffic and rankings your website gets.
Part of this diligence that's easy to ignore is using assets such as digital advertising, and its results, to power new content you add to your website. Let's look at 3 ways to do this.
1.) Apply the same scrutiny to your content marketing pages as you do to your landing pages.
One of the first things an advertiser is concerned about is conversions – moving people from an ad into a soft conversion (such as newsletter signups), or a hard conversion (like a purchase).
A lot of work goes into this process, such as A/B testing different layouts, working and reworking the forms your customers will fill out, and more. If you're not applying that level of attention to your other content, you're missing out.
Here's a quick exercise: Next time you're evaluating your advertising landing pages, make a list of the things you feel are important. Are the buttons visible? Do the messages come across clearly enough?
Then, take your top five traffic-generating pages as listed by entrance in your Analytics tool, and analyse them. Are they up to the standards your advertising content is meeting? Do they have a higher than average exit or bounce rate? Are they moving visitors on to further content or offers?
2.) Detail on your landing pages can become added content for other purposes.
If a landing page for an ad is well designed, it can and should remain with your website once the campaign's over – either to drive traffic into newer content and offers, or to act as the offer itself.
Well built landing pages tend to be highly topical, very focused on specific outcomes a visitor may get from converting through them, and display all of their value clearly. This is precisely the job we want all of our content to do, eventually – so why not keep them integrated with the rest of our content?
The practice here becomes to change, slightly, how we look at our landing pages themselves. Are you linking to those pages from other traffic-generating content? Have you search optimized the content, as well as building it for conversion? Do you know where a visitor (who's already on your site) would find this page from, so you can link to it?
The next time you build a landing page, make sure it's not an island on its own. In your map of website content, if you have one, be sure to find opportunities to link to the landing page from other content.
When you retire a campaign, if the content of the page is still valid (as in, it's not a limited offer), migrate that content onto a core website URL and redirect the landing page address to that URL.
3.) Above all, remember to use the data generated by advertising to inform your content choices!
Keyword research is an unending cycle of discovery, use, and obviation. People change how they search all the time – phrases become popular, get included by the media in news stories, show up in viral videos… And vanish, quickly, to be replaced by something new.
Many analytics tools now have privacy systems in place which may limit our understanding of the search terms and referral sources we're getting traffic from – we're looking right at you, (not provided)! – so advertising data can become a great vector for finding understanding of what kinds of terms work, both for search volume and within statements in the ads themselves.
Exercise: When you look at your campaign, pay attention to which ads are getting the most traction in each of your ad groupings. Do they share particular phrases or tones? Do they focus on specific offers, or general benefits for your products?
See also the keywords that are getting clicks, and becoming conversions. Are they being used by your best ads? Are they showing up in your Analytics program?
Keywords getting action in advertising suggests recognition and demand. You can capitalize on that demand through other channels – such as your content marketing and social media – so long as you're aware of it.
A big part of growing your content is finding new and ever-more reliable sources of inspiration.
Advertising is usually seen as an outcome of that content and inspiration. However, thanks to the data and response advertising generates, fuelling iteration and new creation is becoming more viable and valuable than ever.



Source: Hello BLOG