Tackling Your Website's Competition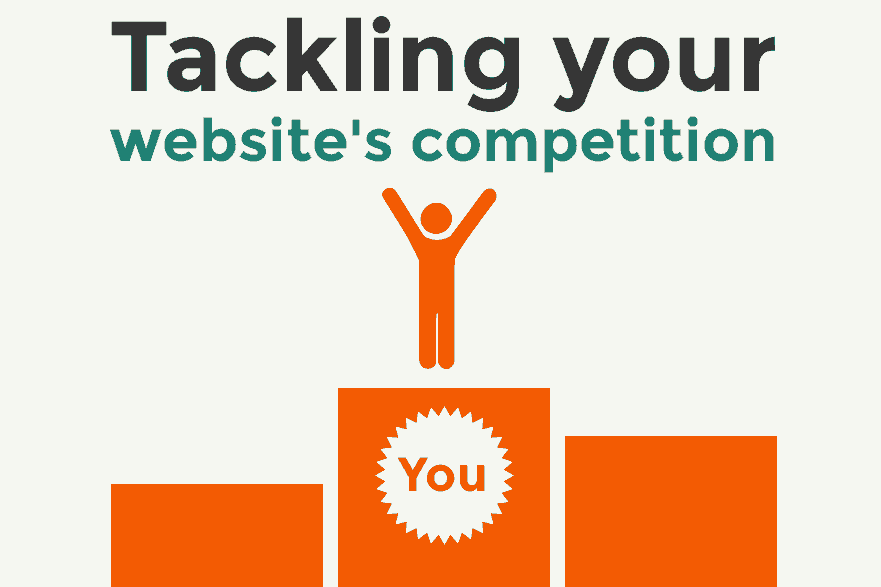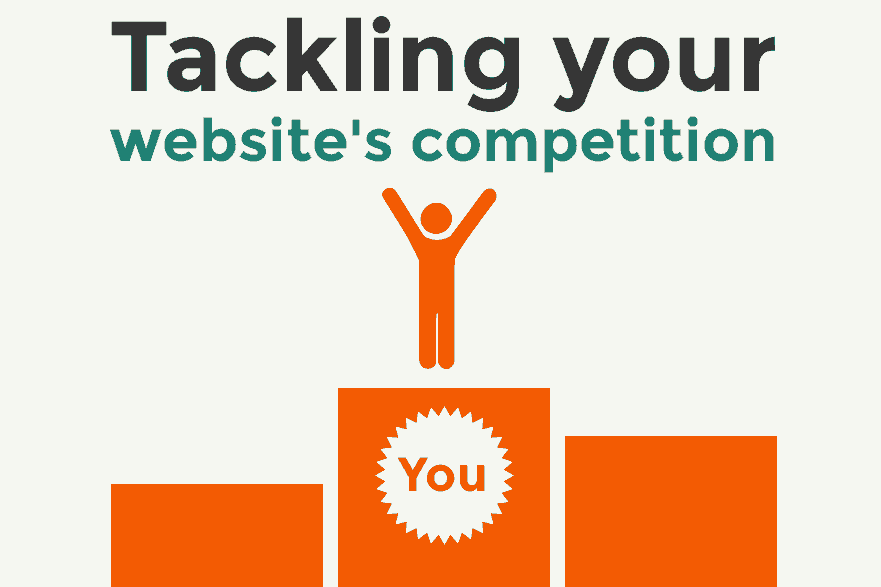 We've spoken about how to view your website's competition for attention in the past. Let's look at some specific tools to create an understanding of how you're competing with related websites – and how they can help direct your digital marketing strategy.
First, review your website for problems.
It's important to keep your own backyard clean first and foremost – so running your website through a selection of grading and assessment tools is a good place to start, to make sure you're doing the work you need to at home.
Website Grader, by HubSpot, provides a decent overall view of how your site's performing from a technical perspective. Run your website through this tool to get a sense of whether there are glaring issues that need to be fixed.
Grader does have some quirks, which are worth pointing out. For example, our website has a sitemap at a non-standard address (because it's generated by a WordPress plugin). Thanks to this, Grader doesn't detect the sitemap – and docks us marks! This kind of quirk is worth being aware of, when using assessment tools.
Open Site Explorer by Moz and SEMrush can help with identifying information about your website's authority, links to it from other websites, and more – it's very valuable to have a sense of who's referencing your website, and understanding these two tools will be useful for competitive research later.
Outcome: Build a list of technical fixes you must make to your website, and tackle those first. Doing so will put you in a better position to make the most of your strengths.
Next, build a list of competitors that's meaningful.
Not every competitor you see on keywords you want will be worth battling for rankings. Here's a quick and dirty process:
Put together two lists of keywords that matter. One of them comes from your assumptions about your business and its customers (what you think you should be ranking for), the other comes from your Analytics tool of choice, for the top non-branded keywords that drive traffic to your website.

Search each of these phrases in Google and Bing, to see what comes up.

Make a list, matching to each phrase, of the actual businesses that show up repeatedly.
Outcome: You should have a list of priority competitors you can compare to your website as needed – on a technical and content level. This list can be as short as 1-2 nearby businesses, or 10 multinational websites, depending on your organization.
Third, run your competitors through your assessment tools.
There are lots of tools available to keep track of your competition online – many of them paid, and lots of them terribly opaque and hard to understand.
We'll recommend SEMrush and OSE because, among the available tools for link profiling particularly, they tend to present the easiest information fairly well.
Re-run that quick assessment you started with on your own site – particularly with SEMrush and OSE – but this time, enter your competitors' information, and see what comes up.
Do they have any visible links from websites you should approach, such as directories? Are their public authority ratings higher? Does the technical information about their sites provide some understanding for where they're focusing their energy – such as paid search or social media? All of this is valuable insight.
Outcome: By understanding where your competitors are weaker, and stronger, than your own website – you'll be able to refine your action plan.
Finally, build a plan to improve your website's details.
Should specific, high-value search terms get their own landing pages? Would it be better to simply work on your SEO on a per-page basis? This is where your strategy comes in, and it goes back to growing your organized content library.
What kind of information do you have which your competitors don't, and vice versa? How are you using social media and other marketing channels, compared to them?
Objective: Create an action plan – one that accounts for adding content, acquiring links, advertising, using social media and other publicity tools. This plan should cover roughly the next six months as a bare minimum.
Once your plan's in place, and you've begun executing, restart this process.
We'll hammer this point home as often as we need to; if ever you believe you're done marketing your business, you're not. Marketing is a process, not a task; it's ongoing, and will be for as long as you run your business.
And, for as long as you're in business, you'll always benefit from assessing your competitors strengths against your own, and aiming to overcome them with smart, competitive strategies.



Source: Hello BLOG