Some of the Top Content Blog Ideas for Your Fintech Website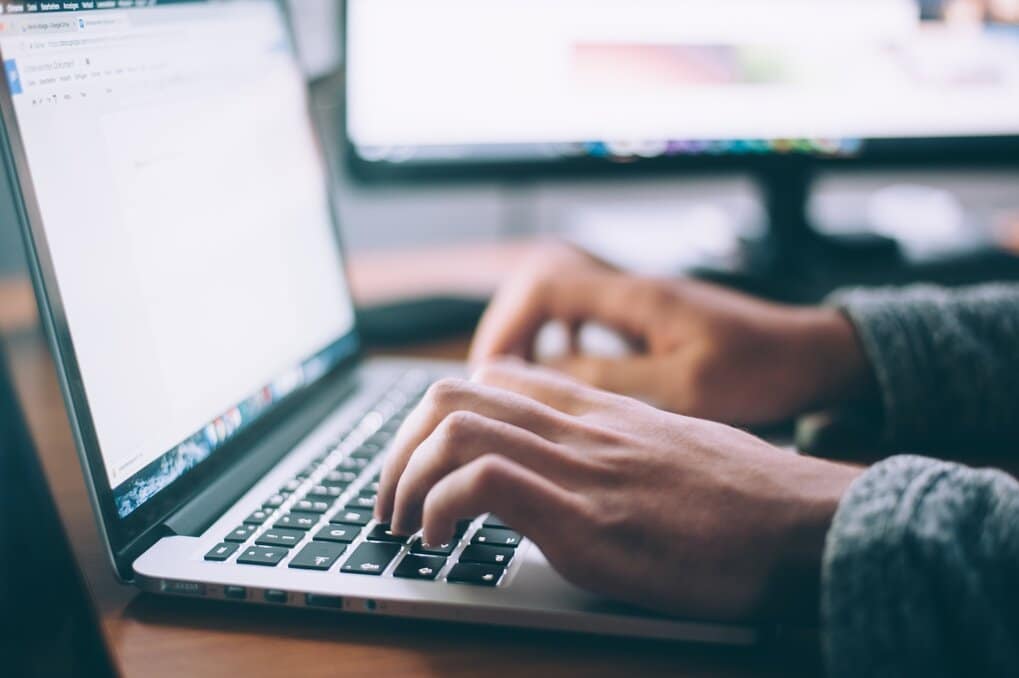 Are you looking for content ideas for your fintech website? If so, you've come to the right place! In this article, we'll share some of the top content ideas you may implement on your page, thus, garnering you more views while informing your readers about the industry.
1. Write about Your Motivations to Start Your Company
The introductory blog post is a great way to introduce yourself and your company to the public. It's a simple method to share information about what you do and who you are.
The "About Us" section of a company's website is meant to give visitors an understanding of the company's goals, mission, and vision. This is the place to tell potential customers everything they need to know about your venture and your drive and motivations to succeed.
This way, they will be informed and inspired about your success, starting from the bottom and rising to the top.
2. Pick a Hot Topic and Share Your Thoughts
The key to the successful execution of this strategy is to be active and engaging on the platforms where your target audience is talking about these trendy topics.
This means you need to be monitoring social media, forums, and other online spaces to see what people are talking about. Once you identify a trendy topic that would be relevant to your brand, jump in and start participating in the conversation.
Share your thoughts and insights, answer questions, and provide helpful resources. By doing this, you'll not only become part of the conversation, but you'll also position yourself and your brand as an expert on the topic.
3. Conduct Expert Interviews for Your Podcast Episodes
It is crucial for a company to share its knowledge internally so that everyone is on the same page and working towards the same goals. However, it is also beneficial to get perspectives from outside the organization. This could include people like partners, customers, industry analysts, consultants, or well-known industry pundits.
Conducting interviews with experts in the financial technology field can help content writers and marketers create more unique and insightful material. Additionally, the people interviewed will likely share the content with their networks.
4. Write about the Boost Provided by Start-up Companies
In today's business world, there are giant corporations and small businesses. Start-ups are small businesses that are new and may disrupt the industry. They may provide advantages such as being more agile and innovative, making them an interesting subject on your blogs.
5. Write about the CSR Efforts of Your Company
Your firm's CSR efforts are essential, and sharing what you're doing to support specific causes your audience cares about is a great way to connect with them. Keep your blog posts fresh, relevant, and engaging to really make an impact.
The thing is, in order to maintain a good relationship with their customers, it is important for FinTech firms to participate in CSR initiatives. CSR helps to build trust with customers, which is essential for any business. If the values of the company are aligned with the customer's, then loyalty is more likely to develop.
6. Establish a Must-Read Roundup of Articles
A great online resource for anyone looking for interesting articles on topics like life hacks, productivity, and becoming better at work would be a roundup of 8-10 intriguing articles. This would be a great way to get inspired and learn new things!
Your blogs can be a source of inspiration for your readers, helping them stay motivated to work on their own projects. By reading your blog, they can also learn from your past experiences and avoid making the same mistakes you did.
7. Develop Interactive Calculators
A website pricing calculator is a tool that allows users to input information to calculate the cost of a product or service. Usually, these calculators are cleanly designed, with easy-to-understand language, and they create a sense of trust between the business and the user.
Conclusion
If you're looking for ideas on what to blog about for your fintech website, consider some of the topics listed above. Whether you write about the latest fintech news, provide tips on how to save money or invest wisely, or share your own experiences with financial technology, there's bound to be an audience for it. With a little creativity and effort, you can turn your fintech blog into a valuable resource for both current and future customers.
If you are looking for a well-trusted company that will help you with your web designs in Winnipeg, look no further than our expertise here at Hello Digital Marketing. We love creating digital solutions for all types of businesses, whether we're designing a website, building a brand, or delighting audiences. Call us today and let us establish a great design for your online branding and blogs.