10 Simple Tricks For Web Design That Sells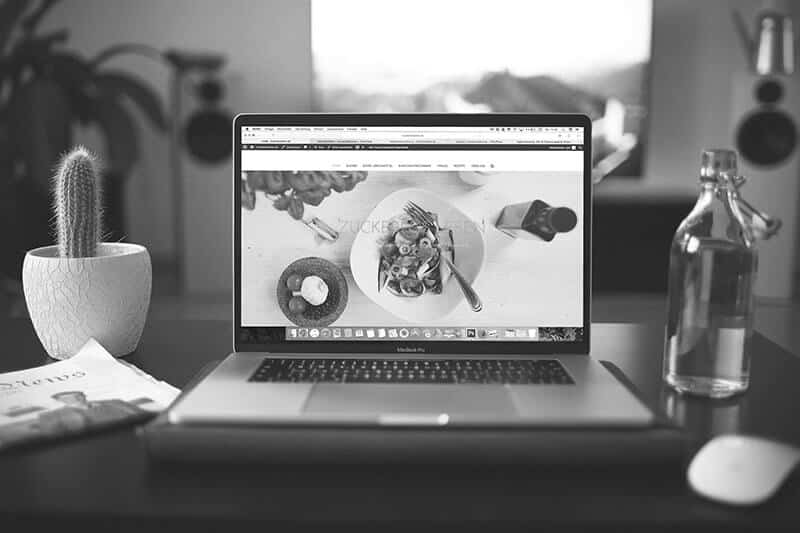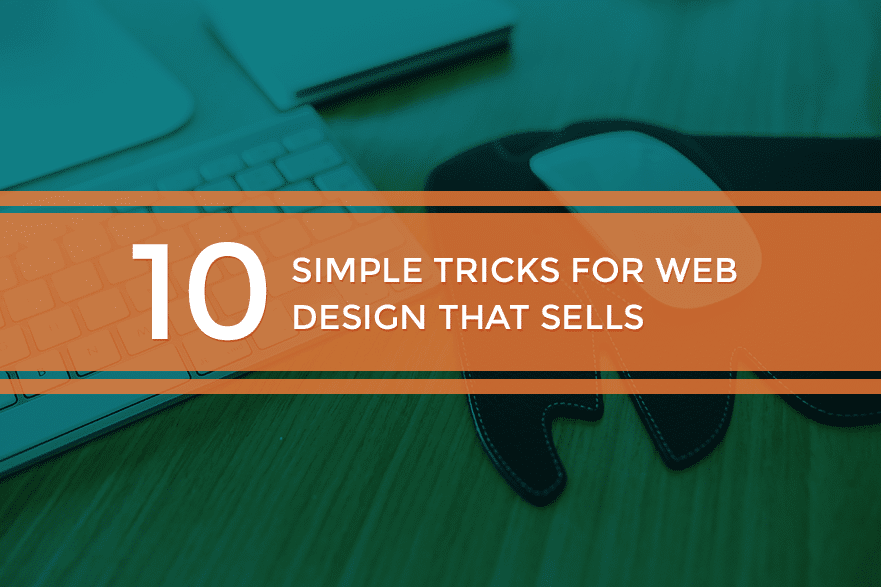 (This article is the sixth part of our series on inbound marketing.)
So you want a website that does more for you than providing basic company info. That makes sense—there are countless websites out there that help their businesses grow every day.
But there's usually one major catch: Even after visiting your website, people aren't purchasing, inquiring, or maybe even interacting at all. Why?
Odds are that your web design is scaring them off. Here's our best guess as to why that's happening:
  #1 – Your Website Doesn't Work On Smartphones
When at least 50% of people use their smartphones and tablets to browse online, it's pretty clear that you need a responsive website.
It's even more important, as Google punishes you for not having a responsive website. With so many mobile-friendly websites out there, ready with the answer for your potential customers, why would Google leverage yours if it only worked on desktops?
How Can I Make My Website Responsive?
You're in luck! Most website builders, like WordPress, have themes that include responsiveness—so, when you build your website, it should also be mobile-friendly. Just remember to test your website out on a few different devices before launching it to the world.
  #2 – You're Not Guiding Website Visitors
It's key to give people something to interact with on your website. A call-to-action button or link will create a flow on your website. This flow guides each person through to the next section of your website—assuming, of course, that these links are helpful and clear.
How Can I Use Calls-to-action?
Include a small amount of information, and then prompt people to click to learn more. Link them to a relevant page that builds on the small section of preceding text. Entice them, and give them a reason to click.
  #3 – You're Using Autoplay Videos Or Pop-ups
So someone has landed on your home page for the first time, and then, out of nowhere, a full-screen pop-up immediately jumps out!
"Hey, can you subscribe to my emails?"
No! We don't know what you do yet! Who are you? What will these emails contain? And why are you so desperate for our email addresses?
But there's something else out there that's a sure-fire way to triple your website's bounce rate: autoplay videos.
Okay, so, some of them—relevant, muted, and interesting ones—can provide value to website visitors. But when you first click a website and your speakers begin blasting a commercial for cleaning products on a news website? See ya.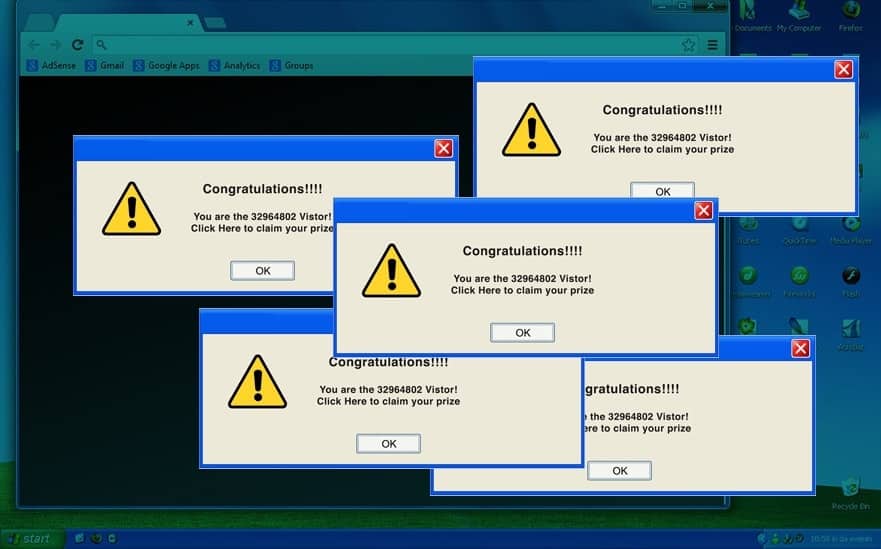 How Can I Fix My Pop-ups Or Videos?
Mute autoplay videos right now. Let people choose to turn the sound on. Alternatively, if your video isn't relevant, remove or relocate it. That's it. Done.
For pop-ups, it's more complicated. You can choose to set the non-full-screen pop-up to appear at the bottom of your pages, so you know someone bothered to read or explore a bit before you demand information from them. You can also set a timer for about 1 or 2 minutes, which is about the average time on a web page.
Still, there are subtle, earnest ways of getting people to subscribe. But we think we speak for everyone when we say to stop with these spammy, frustrating tools.
  #4 – There's Not Enough Info On Your Website
You probably hear it all the time:
 "No one reads anymore."
That's simply not true. That being said, yes, most people will only read about 20% of your content, so it's fair to say that people read less. But a website is, more often than not, an information destination. People want to learn about you, your company, your products, and your work.
What Can I Do About My Website Text?
Don't be shy—share some information. Just make sure it's relevant, and make sure you focus on your audience, not yourself or your business. Take a step back, and make sure that it's interesting, too.
Oh, and make sure you organize your text in a way that keeps users engaged. Too much text makes this task even harder.
  #5 – You Don't Have Search Engine Optimization
Even with the right amount of text on your website, and a few keywords picked out, you could still end up on page 14 of Google.
Website optimization is a challenge, as it's a combination of technical and creative efforts. Yes, you need to have certain tools in place, but you also have to get into the heads of your competitors and your audience.
How Do I Optimize My Website?
Most website builders have plugins for SEO, which makes it easier for novice-level website owners. Choose your keywords, put them into your text, and make sure your pages and images are optimized. Easier said than done, but you get the idea.
SEE ALSO: 10 Foolproof Ways To Grade Your Marketing Content
  #6 – Your Website Is Too Slow
If your bounce rate is still high, then there could also be technical issues. A website that's full of large files, like images, will run slowly. But how much of an impact can a few seconds have? Well, in 2012, Amazon estimated that it could lose $16 billion in sales if the website took longer than 1 second to load.
For e-commerce websites, your website load speed could make or break your business entirely.
How Can I Make My Website Faster?
Optimize your images and files, move it to a faster server, and keep it updated. There are other ways—including some technical stuff—but these are the main things to focus on for small or medium businesses.
  #7 – Your Website Is Tragically Outdated
An old website says several things to your visitors:
1) Your business simply doesn't care.
2) Your business or brand is out of touch.
3) Your contact forms might be unattended.
4) Your business might've closed years ago.
Don't communicate these things to your customers—make them take you seriously.
How Do I Make It Modern?
Most of the time, an old website needs an overhaul. Start by choosing your visuals, your key messages, and some website goals. Then—and this takes some work—you need to build it all out.
  #8 – Your Website Is Too Simple
Yes, it's good to keep things simple. Too many places to click, too many images and colours, or too much text will overwhelm visitors. But when is it too simple?
Well, typically, a single-page website is too simple, unless you only have one product to sell. It's also too simple when people are contacting you through the website, but still have a lot of questions.
It also helps to check how long people are spending on your website, and each page. If it's under a minute in total, it might be too simple.
How Do I Build Content For My Website?
Blogging, social media feeds, and news and event updates are a great way to keep a pulse on your website. For e-commerce sites, adding new products, changing featured products, and hosting promotions will keep things fresh.
  #9 – The User Experience Sucks
People need to be able to easily find what they're looking for—and you need to know what those things are.
User experience, also known as User Interface (UX/UI for short), is measured by how easy your website is to use. If your website is simple, functional, and clear, the user's experience will most likely be positive.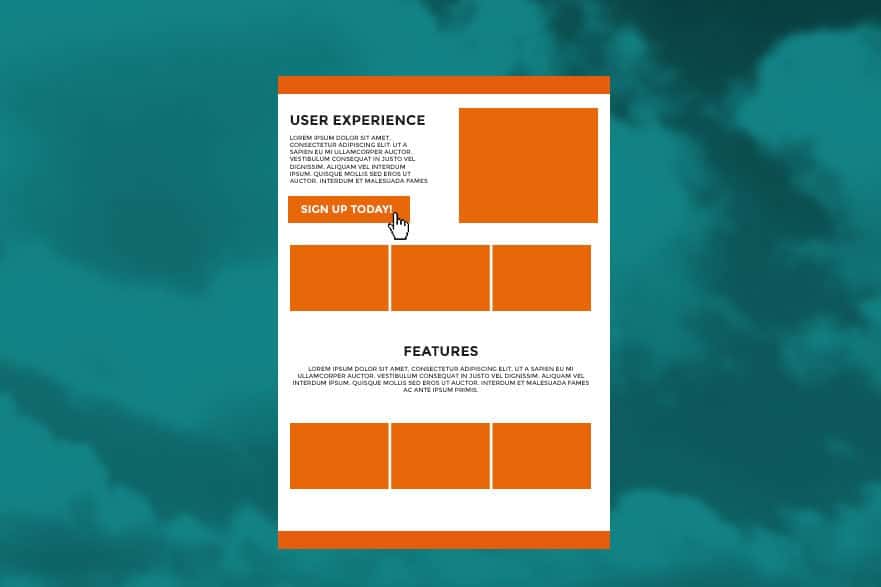 How Can I Create Good UX?
UX is simply a matter of analyzing your website and asking, "Does all this make sense? Are there clear beginning, middle, and ending points? What am I accomplishing with my website?"
The best way to test UX is by asking your friends and family to explore the website, and to see where they go, or where they don't. Ask them for an honest opinion, too.
  #10 – Your Website Has No Personality
Even if you've mastered everything else on this list, you can still fail.
Your personality is your brand, and your brand is how people see you and think of you. When people walk into your business, they're experiencing your brand. The same is true for your website. If you have employees that interact with customers, your website needs to have that same energy, tone, and vocabulary as your staff.
How Do I add Personality To My Website?
Treat your website like a store. What do you want people to experience when they discover your website? Goals and marketing funnels are also key, but as the saying goes, content is king.



Source: Hello BLOG