10 Best Press Release Distribution Benefits That Your Business Can Get From PR Campaigns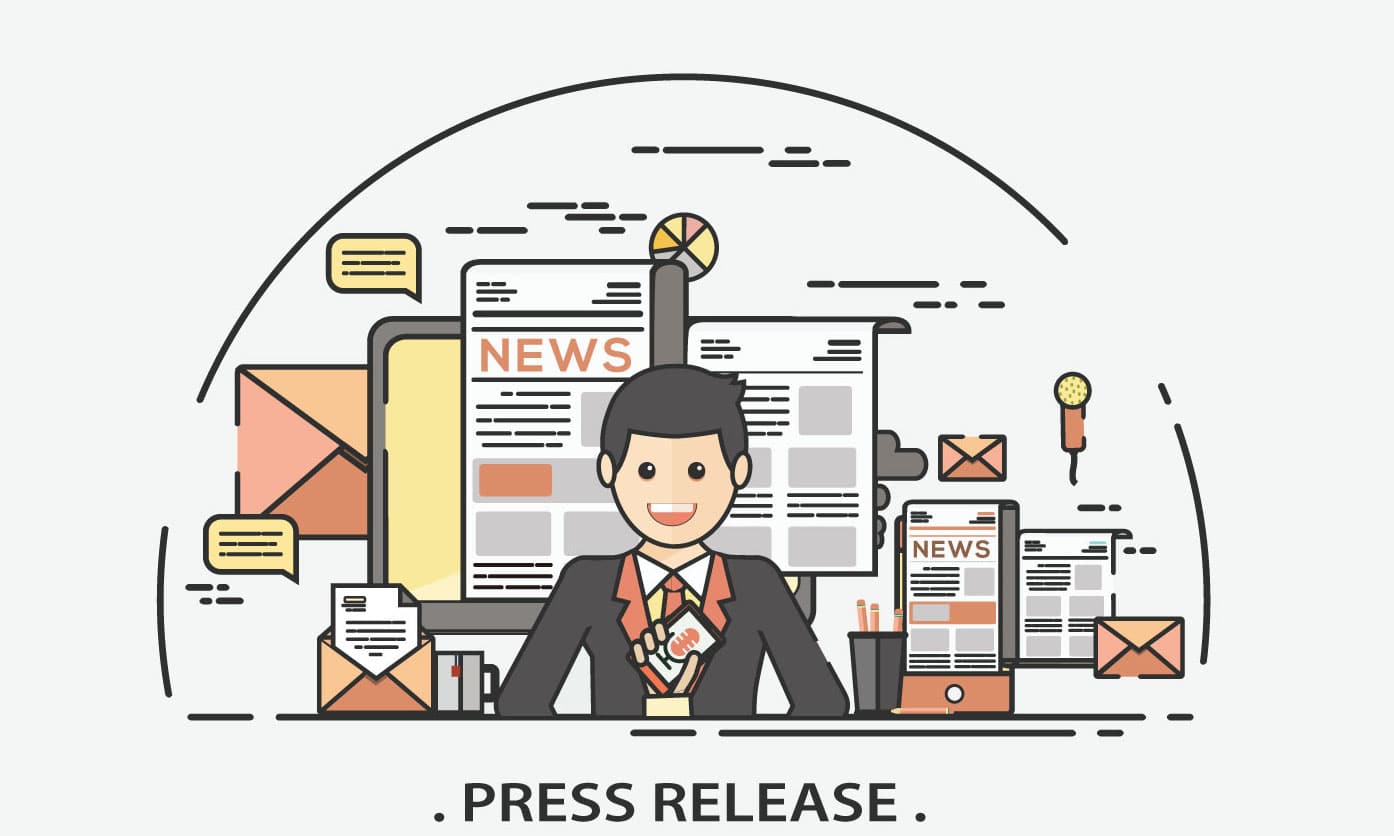 If you aren't into press release distribution yet, you may not realize its importance to your business. Many have questioned its use since the contentious topic about public relations escalated a few years ago.
Press releases aren't dead. This is what they say. You can't use releases to boost your search engines optimization.
Some people easily judge that releases are no longer useful for growing a business. What they don't realize is that it is still a powerful tool to improve their brand, get potential clients, enhance their brand awareness, and establish the brand as a thought leader.
Let's go through the benefits of distributing releases through a press release distribution platform can do for your business:
IT IMPROVES YOUR BRAND IMAGE.
When you distribute a release via a distribution site, you are able to promote your message which in turn improves your image as a brand. If you want to show people that you are a great brand over the others, issuing a release can accomplish this.
Doing distribution over a long period of time can develop your image as a trustworthy brand. Remember that people only trust brands that show the public their ability to help, provide a solution to their problem, or improve their lives.
Issuing a release is a great way to accomplish your goal to become an effective and trustworthy brand. Pick a press release service that can help you achieve it.
IT IS AN INSTANT WAY TO DISTRIBUTE NEWS ACROSS DIFFERENT CHANNELS.
When you use a distribution platform, they help you in reaching out to people in different channels. It is impossible to do this on your own. Although you have your own blog, site, and social media channels, distributing releases via the site still serves an effective way to quickly distribute news in different platforms.
If you have a groundbreaking story, a distribution platform can easily send it in its network. It can spread far and wide.
It is especially useful when your brand is involved in a crisis. Sending releases via the site helps you reach out to significant people who care about your news.
IT IMPROVES YOUR BRAND'S VISIBILITY.
A paid distribution platform ensures that your content is optimized for the search engines. An optimized release reaches the top of the search engine result pages (SERPs) which makes you visible.
Moreover, using a reputable distribution platform that has authority ensures that your content is found on the internet. It boosts your SEO.
An effective site knows the importance of the use of links and keywords. They would advise on the standard way of optimizing your release to ensure that your content is visible and searchable.
YOU ESTABLISH YOUR BRAND AS A THOUGHT LEADER.
A lot of small businesses and startups thought that press release is only for the big companies. This isn't true because it is an effective method to make your brand as a thought leader in your industry.
Are you an expert in your field? Do you offer a unique product or service that stands out?
Issue a release and share your expertise. Keep in mind that people like expert brands. They would connect to brands and are more likely to buy from brands that lead the market.
If they see that you have a product or service that is not offered by your competitors, they are more probable to notice you. Once they discover that you can help them or improve their lives, they would trust you.
Once you earn their trust, you become a credible brand. They would regard you as an expert.
If you have a unique story like case studies, white papers, or important information, write and distribute a release. You can easily establish your brand as an expert.
IT BOOSTS TRAFFIC TO YOUR SITE.
When using a distribution platform, it opens many gates for people to find you. Since it has a huge network of media outlets and access to journalists and influencers, it helps to increase the number of visitors to your site.
Furthermore, a press release service knows the importance of links in your campaign. A call-to-action (CTA) directs people to do a specific course of action after reading your release. It can direct them to your site that increases the influx of traffic on your site.
The more people visit your site, the more opportunity for you to earn more. It can help in improving your sales.
IT ENHANCES YOUR SEO.
Contrary to the belief of some experts that releases no longer have SEO benefits, it can still boost SEO when done the right way. Links in a release must have "nofollow" attribute that means it can't be counted for SEO.
However, when you write a newsworthy and relevant content, you can earn backlinks. Sites would link to your site which increases your SEO. It increases your authority as a brand.
The distribution site knows the importance of keywords. They ensure that you are using relevant keywords that will help you become more visible and searchable in the internet.
Follow the best ways of using links and keywords. Avoid overstuffing keywords. Use search terms that people use to find you.
These days, the frequency of the use of keywords isn't that important. Instead of focusing on how many times you use it, focus on writing a quality release.
Google gives more importance to the quality of your content. The more relevant and useful it is for the readers, the more it places your content on top of the SERPs.
IT INCREASES YOUR SALES.
When more people find you and visit your site, you have the opportunity to grow your sales. People visit a site because they have an interest in your brand or your offering. Seize this opportunity to convert them to become buyers.
Don't forget to use effective CTA if you want to earn more sales. Use it to draw more people to your site.
Again, when your target audience trusts you, they are more likely to buy from you than your competitors. It leads to more sales.
IT ATTRACTS INVESTORS.
When you become an authority in your niche, you automatically attract not only people and media but investors. Don't forget that investors are searching for trustworthy and expert brands to collaborate with.
Issuing a release on a regular basis can make you more visible than others in your industry. They are interested in brands that are expert in their own way.
Investors don't just invest. They study that their money would be growing with the brand they have chosen.
A press release distribution can help in establishing your brand as an authority and an expert. Make use of release to show that you are good at what you do.
IT ATTRACTS MEDIA ATTENTION.
One of the goals of most brands in issuing releases is to land publicity. Whenever you have a newsworthy reason to write a release, write it.
When you have a new product to introduce, a new business, collaboration, celebrating a milestone, facing a crisis, or hosting an event, write a release. It is the best way to get noticed by the press.
Take note that the media don't just pick a story. They ensure that they cover unique stories that serve to help their readers.
Before approaching them, establish your relationship with them. You must know their interests, the most recent story they have written, their writing skills and techniques, and so on.
Get to know them by connecting with them through social media. Interact in their story or post. Share their posts.
It's a great way to establish rapport. The goal is to let them get familiar with your brand so that when you pitch your story, they can say, "I know this brand."
IT HELPS IN MANAGING YOUR REPUTATION.
It's very common for any company whether you are a new or old business to face a crisis. Maybe an unsatisfied customer left a bad review of your product, a competitor had written undesirable feedback about your business, product recall, or you are facing a legal issue with your investor.
In times like this, issuing a release is one of the most effective ways to handle it. Don't ignore this kind of bad publicity that can hurt your reputation.
Write a release and let a distribution platform send it to its network of media outlets and reporters. You need to send it immediately to show that you are handling the matters seriously.
It is also a way to prove that you are doing something to correct the situation. You can voice out your opinion. You can manage your reputation and prevent it from any damage.
Don't let your reputation get tarnished by not issuing a release. A press release can save your credibility.
These are the benefits of what issuing a release can do for your brand. You may not realize it, but it plays a huge role in growing and maintaining your brand and reputation.
Vector Illustration by www.vecteezy.com