Worry about your business. Let us worry about your website.
WordPress is currently behind 30% of all websites on the internet today. The fastest growing web publication software today. This is due to the open-source nature of the platform, hundreds of thousands of designers, developers and marketers use the platform to build great websites.
Because it is FREE to use and the open-nature of the platform allow anyone to achieve anything when it comes to building websites and online publications.
WordPress is one of the most vulnerable platforms when it comes to malware infections and destruction. There are many great plugins and themes out there, but if they don't get the proper support or are built to proper standards, many WordPress users will experience these symptoms
Prone to Malware Infection
Plugin or Theme compatibility issues (White Screen of Death)
Broken Themes and Plugins after updates.
White hacks and re-directs to other sites.
If it is slow and bloated, not fun to update.
Shared or Limited hosting resources cause slow WordPress sites.
Total number of Websites online as of August 2018
Total number of WordPress Downloads
Let us solve your WordPress Problems

Managed WordPress Domains & Hosting
Leave the updates, security and performance of your WordPress website to us! We host hundreds of WordPress websites, and since 2012 our uptime has been 99.99%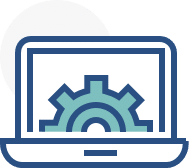 WordPress Tune-Up & Optimization
Themes and Plugins don't get along sometimes, or maybe you've been hit with a ton of spam and fake traffic. Let our team optimize the speed and performance of your WordPress website.

Pro Support
Our design & development team in Winnipeg is ready to help you get the most out of your WordPress website. Worry about your business, let us worry about your website.
---